Rural schools endure, despite lack of funding—or pupils
It's the first day of the fall semester in Ganxiping Elementary School (甘溪坪小学) in Hongjiang, Hunan province, and the whole school has gathered for a commencement speech from the headmaster. There are only 15 people in attendance—13 students, two faculty members.
Most students are "left-behind children" from the local village, left in the care of their aged grandparents while their parents seek work in the city. With funding shortages and aging facilities, Ganxiping is far from an isolated case. Rather, it's the norm for many young rural students in China's mid-western interior, where they are known as "micro" or "incomplete elementary schools," since they lack the resources to cater to all the grades. Instead, students of different ages and development stages share teachers and classrooms.
In the last two decades, urban migration and low birthrates have led to a significant decrease of incoming students and in turn, a decline in rural schooling. As a result, a national campaign to redistribute rural resources has started. But in many places, this has translated to simply closing down schools. From 2000 to 2010, rural elementary schools closed at an astonishing rate—63 per day, according to Yang Dongping, director of the 21st Century Education Research Institute.
Instead, resources are poured into bigger schools in nearby towns or cities, which rural students are encouraged to attend. The remaining local schools, their classrooms built decades ago and barely maintained since, can offer the most basic education, often by substitute faculty. For left-behind children who can't afford the commute or lodgings in town, these micro schools are their only choice—they charge next to nothing, accept all, and are close to home.
Yet for children left without parents or much in the way of home comforts, micro schools are often havens. When local student Xiang Wentao was only 1 year old, his father left for Guangdong for work. Xiang was raised by his grandfather and is used to his father being away. "We speak every few days," Xiang says, "I usually tell him about my studies and the call is often only few minutes long."
Outside the classroom in Ganxiping, there's a small courtyard for the students to play. The headmaster told me that just 50,000 RMB in funding could make a difference—a brighter classroom, a bigger playground, and more sports equipment than just a plastic ball.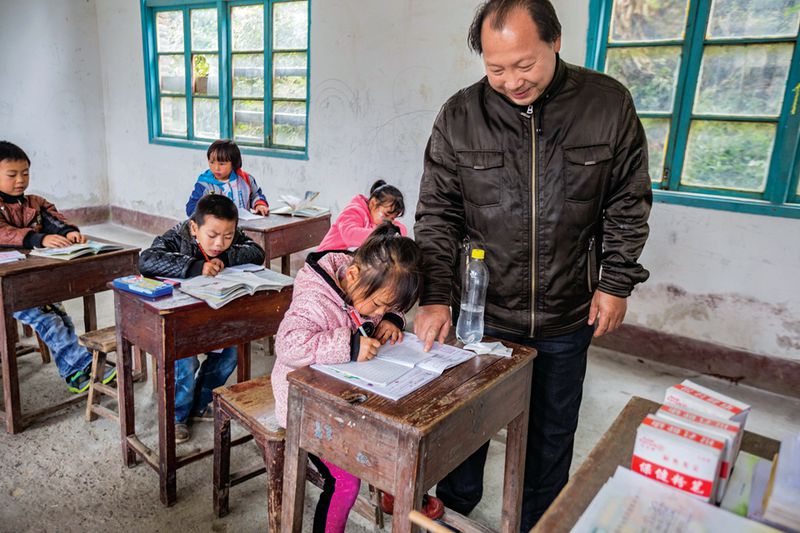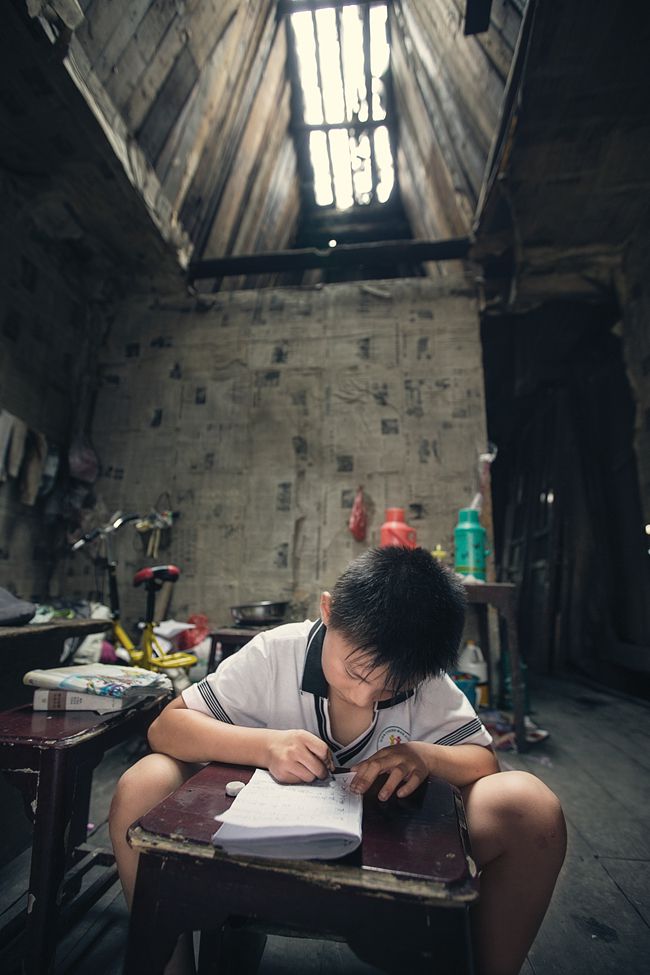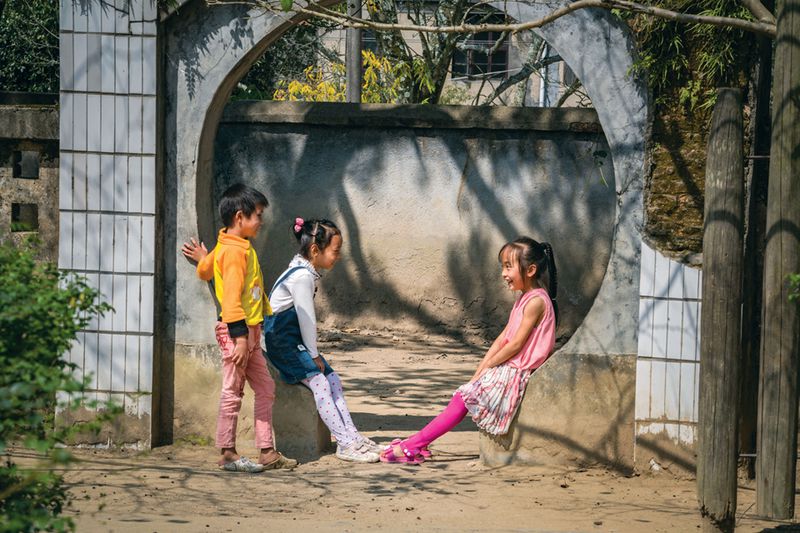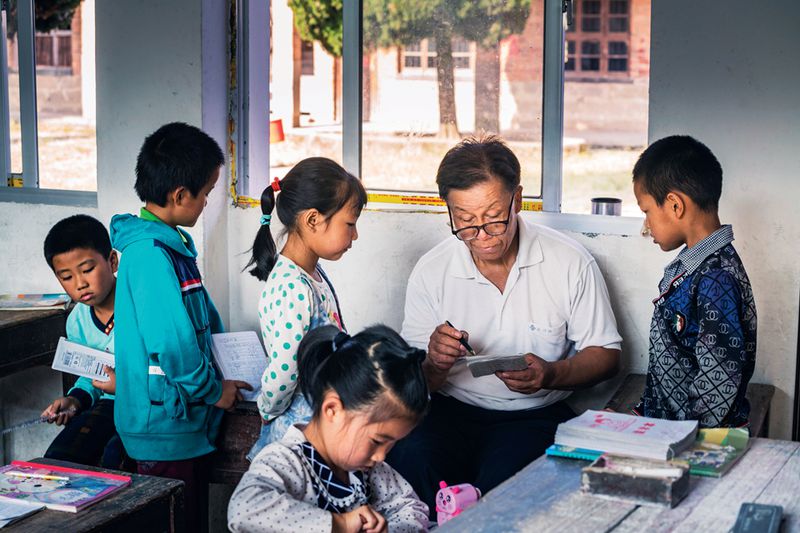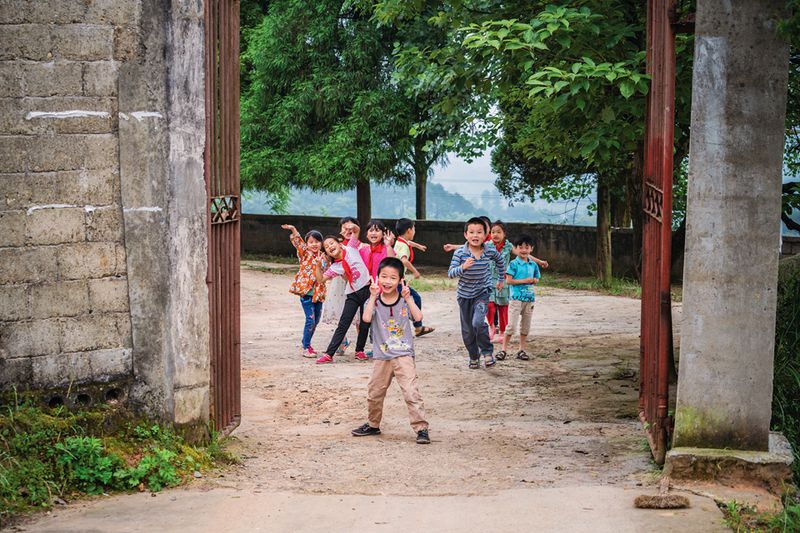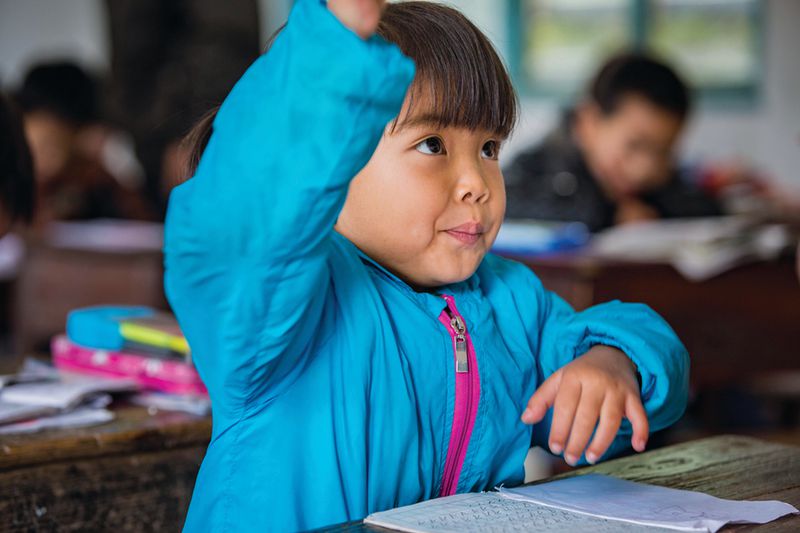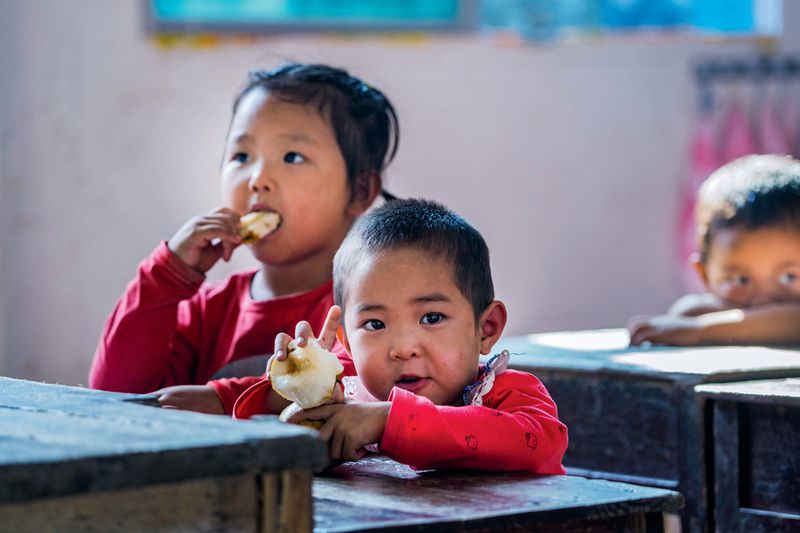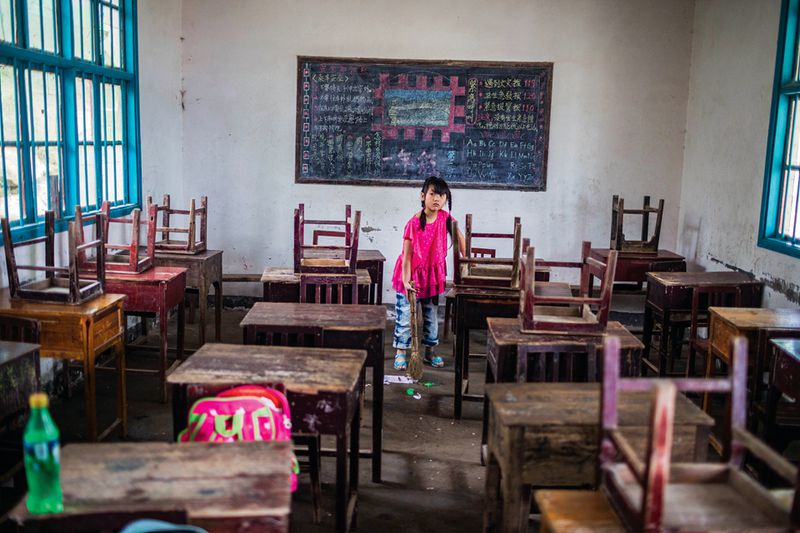 Photography by Xiang Manhong
---
A Little Learning is a story from our issue, "Beyond Go." To read the entire issue, become a subscriber and receive the full magazine. Alternatively, you can purchase the digital version from the App Store.
---
---