Nothing makes me happier than the smile on a child's face whose been given the gift of books
The history of Nepalese literature is much influenced by India, since all Indian books and literary works are available easily here in Nepal. But not a lot of Chinese literature is known to this part of the world, although both countries are our immediate neighbors. So Current Publication is trying to change the trend and also make Chinese literary works available in English and Nepali as well. It's a small effort we are doing in promoting Chinese culture through literature.
We have had excellent relationship with Chinese publishers for the past 45 years but we never thought of publishing books before; we were then more focused on newspaper and magazines.
It's just last year that we started cooperating with China Children's Press and Publication Group officially, although I knew a few friends who, for a long time, were working in that company. In this short period of time we have already cooperated on dozen of books, translating them into vernacular  Nepali. Most are targeted to kids and teenagers. Let's Read About Mao Zedong and Marx for Young Readers are targeted for teenagers, whereas the bug series is targeted for kids.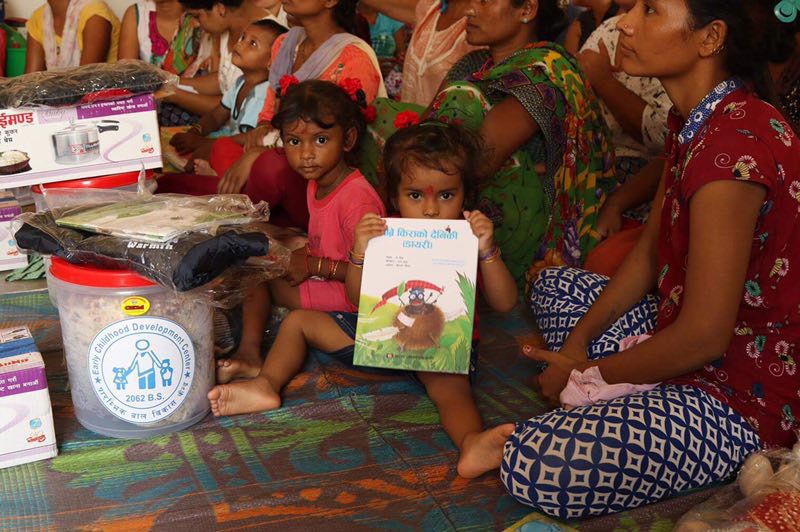 My childhood friend Pushpa Basnet asked for my help publishing a few books for her kids (whose parents are in prison); she take cares of about 45 kids. She is now a very prominent face in social work.  Her efforts have been recognized by national and international media since she was nominated for the CNN Heroes Award, which she subsequently won in 2012. She also won the 'CNN Super Hero Award' in 2016. She is the only woman to be awarded with both these awards. During one conversation I learned that she was also providing a few books and other stuff to kids who were living in prison with their parents. So we decided to donated 400 Bug Series books to her. Currently there are about 110 kids in Nepal's prisons.
Looking at the pictures I got from Pushpa says a lot—the kids are so happy receiving those books, simple smiles says a lot!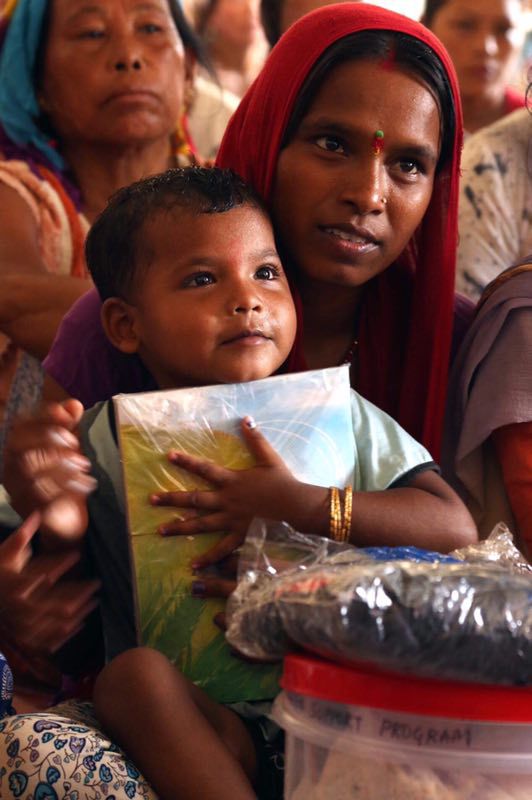 The next donation for good causes was when we decided to donate 400 books to the Hospital and Rehabilitation Center for Disabled Children. I visited the rehabilitation center myself to  deliver those books, since the human touch is very much needed in these activities.
This hospital is free for underprivileged kids and they have 100 beds and also run a school inside the hospital so that kids don't miss as much of their education. It's founder Dr. Ashok Kumar Banskota is a world-famous doctor in the field of orthopedics. Dr. Banskota's work has been recognized with The World of Children Award (US) and The STARS Impact Award (UK).
Today  we donated 400 books to  Shree Yuba Sahabhagita Secondary School. The school was badly damaged by a massive earthquake in 2015 but thanks to China Foundation for Poverty Alleviation (CFPA)  help them rebuild and today was handover ceremony. It gave us immense pleasure also to hand 400 books on same platform. Reconstruction projects have been completed with the kind donation (RMB 830,000) from Suning Group Co.,Ltd. (Suning Group), overseen by the CFPA Nepal Office.
So altogether with the generous support from China Children's Press and Publication Group we have altogether donated 1,200 books to Nepalese Kids. The smile on those kids receiving books says more then what I can write, so it gives me immense satisfaction.
About the author
Mr. Kiran Gautam was fortunate to be born to a prominent family in Kathmandu, Nepal. His father, Mr. Devendra Gautam, was already a very well-known journalist who ran the Nepal Post, the country's top newspaper, from 1973. Throughout his childhood, Mr. Gautam was always under well-known politicians, writer and literary figures since his house was a meeting point for many such important people at the time. This was a great influence on young Gautam who was pampered by all those who visited the publication house. He was destined to step into footsteps of his father from an early age. Mr. Kiran Gautam started writing in newspaper when he was just in grade 6, and has been involved in the media industry for 23 years. Currently Mr. Gautam is Managing Director of Current Publications which runs the weekly newspaper Naya Curren, and Naya Nepal Post which is a monthly magazine, and runs a web-portal. Mr. Gautam also has translated and edited many Chinese books into the Nepalese language.
---