Sexist or racist ads have frequently caused uproars in recent years
Last week, IKEA China, a subsidiary of Swedish furniture chain IKEA, apologized for a controversial TV commercial that was accused of vilifying  single people. In the ad, a mother tell her daughter over dinner, "If you cannot bring a boyfriend back home, don't call me 'Mom' anymore." The doorbell rings, the daughter introduces a flower-bearing young man as her boyfriend—and the living room bursts into shining focus with IKEA furniture. "Celebrate every day in an easy way," the ad suggests.
As soon as the ad was released, it caused an outcry on social media. On October 24, the company published a statement on its Weibo account, saying it was "aware of the case through feedback from Chinese customers" and "sincerely apologized for giving the wrong perception."
According to the Global Times, IKEA China's spokesperson, Xu Lide said that the commercial was a one-off for the China market, absolving the global chain from responsibility. Xu stated that the company had contacted all ad platforms where the ad had aired, asking for its removal. She added that IKEA encourages many different lifestyles and emphasizes that "gender equality is a fundamental part of IKEA's culture and values."
Of course, this is far from the only case of Chinese advertising being accused of discrimination.
In July, German luxury automotive brand Audi got into trouble thanks to a commercial in which a bride is inspected by her future mother-in-law as if she were a used car.
During a wedding ceremony, the groom's mother rushes forward to inspect the bride's physical appearance, from nose, ears to lips. As her eyes drop to the bride's breasts, the voiceover breaks in: "It's only okay if there's official approval." Cut to footage of an Audi.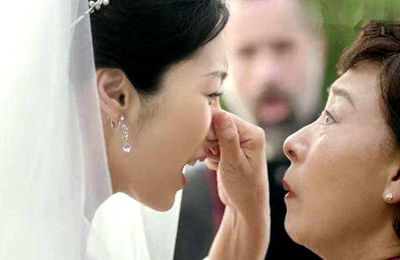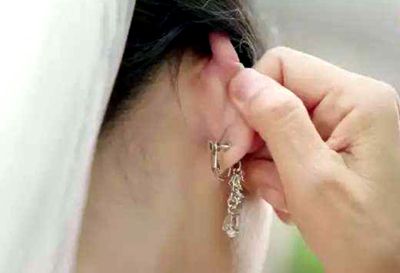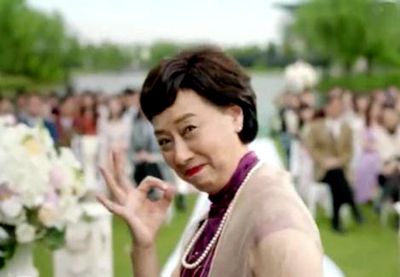 Predictably, the ad's objectification of women triggered anger, but many complained because Audi, like IKEA, admitted the ad was made only for the dupes in the Chinese market. One comment on Weibo pointed out: "It stereotypes romantic relationships for Chinese men and women: Dominated by the mother-in-law, controlled by the male, with a passive female…Would Audi air such a discriminatory commercial in Europe or the US?"
Audi apologized and quickly removed the offending footage.
In 2016, a Chinese laundry detergent advertisement was called "the most racist TV commercial ever made" by The Huffington Post. In the commercial, a black man winks at a young Chinese woman who appears to be his girlfriend. The woman then calls him over and stuffs him into a washing machine with some detergent. A few seconds later, an Asian man emerges from the washing machine, and the woman is delighted.
Qiaobi, the detergent company behind the ad, claimed they "strongly oppose and condemn racial discrimination." But they also claimed that the international media was exaggerating the reaction, which essentially rendered their apology hollow.
The ad may have even boosted the company's fortunes: Before the viral controversy, who had ever heard of Qiaobi?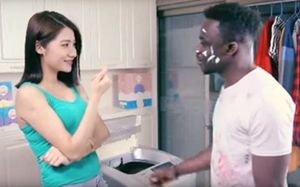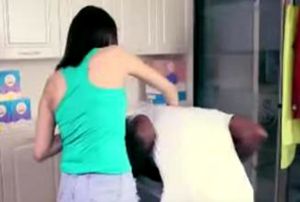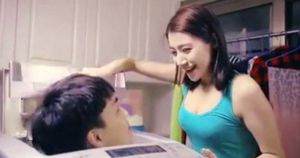 Finally, during Spring Festival 2014, online dating website Baihe released an ad with the innocent-sounding theme "Love does not wait." It depicted a grandmother who keeps pushing her granddaughter to get married. As the matriarch gets older and older, she's increasingly confined to her bed. The granddaughter, feeling guilty, decides to be less picky about her partner and settle for her grandmother's sake. At the end of the ad, the granddaughter, wearing a white wedding gown, stands at her grandmother's (presumable) deathbed, declaring in tears: "I am married."
The company's plan to warm people's hearts with this saga of forced marriage instead enraged the youthful segments of audience. Many viewed the message as backwards, since it suggested people (especially women) should get married not for their own happiness, but instead to please their family members. Netizens even launched a boycott of the Baihe website. No one even picked up on the company's own internal logic: If you want to settle, settle for Baihe. So there it is, folks—if you want to make a modern advert, be wary of recycling old tropes that tell women to get hitched.
---