From 50s class dramas to the recent "Dangal" and "Secret Superstar," Indian films find a sympathetic Chinese audience
Bollywood star Aamir Khan has more followers on Weibo than Indian Prime Minister Narendra Modi. His 2017 hit Dangal (摔跤吧!爸爸, "Let's Wrestle, Dad!") is the highest grossing non-Hollywood film in the Chinese market, while his latest, Secret Superstar, recycled actors from Dangal and grossed 27 million USD in its January 19 opening weekend in China.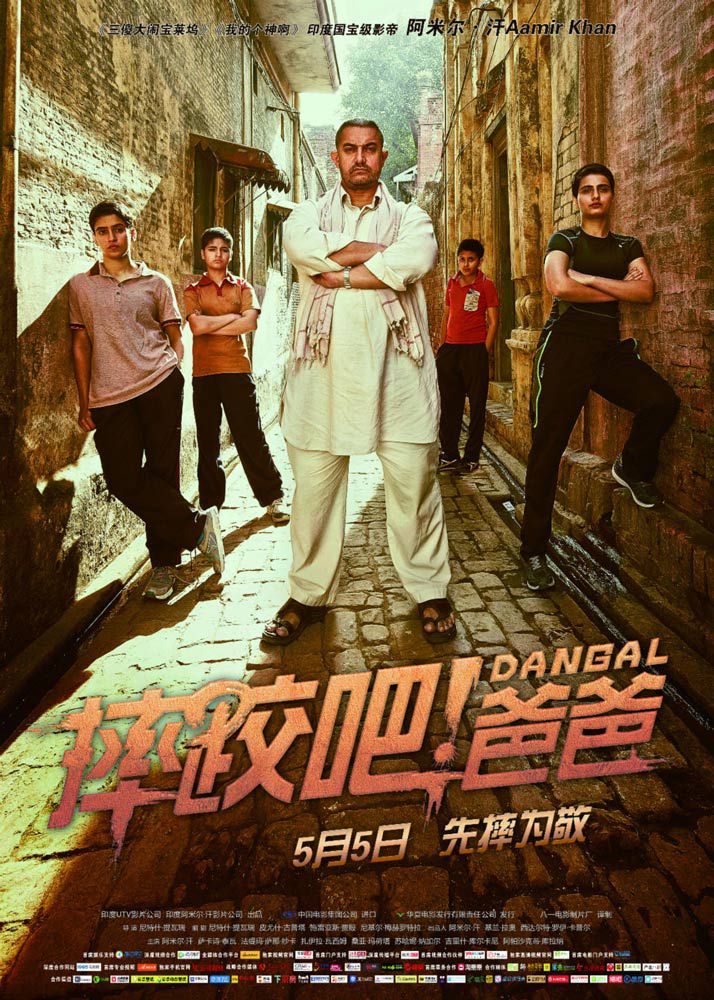 Coming at a time of renewed Sino-Indian border tensions, Dangal's breakout success has had noted Bollywood trade-pundits, ranging from Rajeev Masand to Anupama Chopra, gloating as well as wondering why Chinese authorities gave the film a "rare extension" beyond the 30 days that foreign productions are typically screened in China. Meanwhile, netizens from both the countries have been quoting Jawaharlal Nehru's 1950s slogan, "the Indians and the Chinese are brothers," in the comment boxes of every Dangal-related article, be it a video or a question on Quora.
Sensing a new market in the making, Salman Khan, another popular Bollywood actor-producer, has announced he will re-release his 2015 film Bajrangi Bhaijan in 8,000 Chinese cinemas in the first week of March 2018. But this is not the first brouhaha over Bollywood in China's history. Raj Kapoor films like Awaara (1951) and Char Dil Char Rahen (1959), had played on Chinese screens in the years before the 1962 border conflicts between China and India.
In 1979, Awaara ("The Vagabond") was re-released in China. Its theme song, "Awaara Hoon," became one of the signature soundtracks of the era. While the film's class critique may have contributed to its success in its initial run ("Awaara Hoon" was reportedly a favorite song of Chairman Mao), film critic Zhang Fan notes that the theme of the film—the idea that criminal tendencies are not inherited—resonated upon its re-release with Chinese viewers who'd been persecuted based on their ancestors' class loyalties in the Cultural Revolution.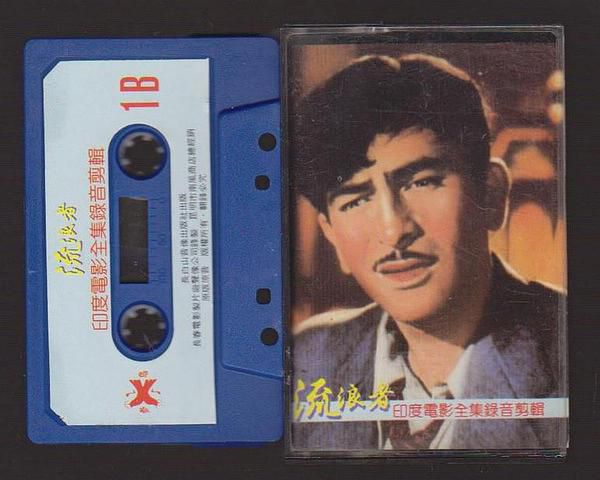 In 2012, Lagaan became the first Aamir Khan vehicle to get a nationwide release in China. Since then, films like 3 Idiots, Dhoom 3, Pk have built Khan's stature. Khan himself seems to believe that, like Awaara, his films have succeeded in China due to experiences shared by the two societies. As he told Forbes, "The reason [Dangal] has become so huge in China is that people connected on an emotional level with the story, the characters and the moments. It made [Chinese audiences] realize what their parents went through. Many of them called up their parents and cried. It's a very emotional reaction. That is what has made the film really work."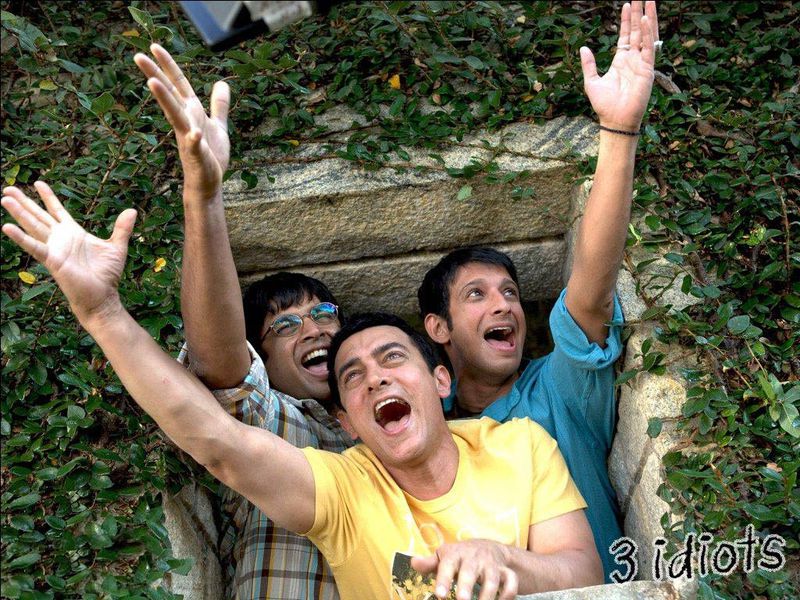 In particular, the father-daughter relationship and the array of sacrifices made by the parents in the film reverberated with audiences who have lived in a traditionally patriarchal society and have had to re-examine parents' relationship with their children, especially female children, due to the one-child policy. In the movie, a regionally acclaimed wrestler gives up his athletic career under pressure from his father, and wants a son to succeed him as a wrestler. When he ends up with four daughters and no son, he decides to train his daughters in spite of the jeers of his conservative neighbors. Based on true stories of the Phogat sisters and their father Mahabir Singh Phogat (played by Khan), the film narrates the journey of the first female wrestler to win a Commonwealth gold medal for India.
In China, athletic stars like Zhu Ting and Wang Junxia had similar starts in rural villages and families with daughters only. As Zhong Bingshu, dean of the Capital University of Physical Education and Sports,  told Beijing Evening News after watching Dangal, "There are so many Chinese Olympic champions such as Wang Junxia who, like Geeta [Phogat], came from the lower classes. The film shows how a common person becomes a champion and how that feels. Audiences want to know how these people achieved their dreams."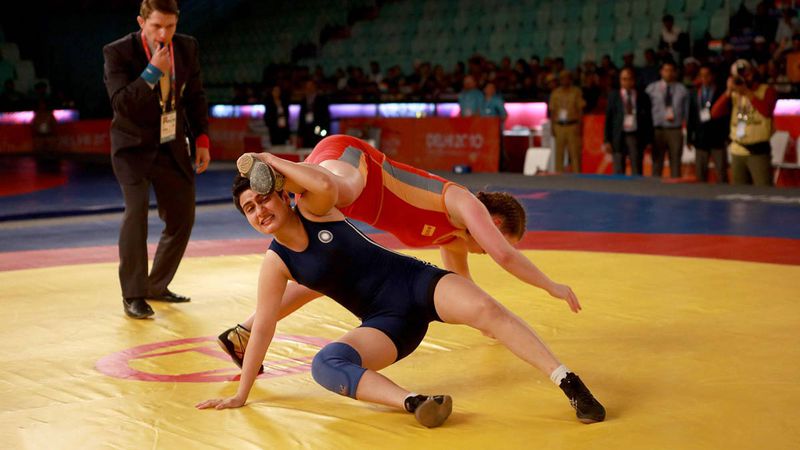 There are numerous Dangal-like stories woven within the list of gold medals that the Chinese athletes have brought home. The struggles of the girls and the bittersweet authoritativeness of the father in a patriarchal environment also found resonance with Chinese audiences. Movie-viewer Chen Xiaoxia from Beijing told to the South China Morning Post, "Khan's performance as a strict father reminds me so much of fathers in China, who seldom display their emotions and hide their profound love for their children behind a straight face and tough training." Audiences walked out of the cinema with impression of lines like, "Are my girls any less than boys at all?" or "I'll prove that my girls can win golds for the nation".
As film producer and Forbes contributor Rob Cain has written, "Although China and India have historically had major political differences, and their cultures have developed along widely divergent paths, there is nevertheless a great deal of shared cultural DNA between the two countries that presents fertile ground for mining stories that can work with both audiences." Bollywood films have left behind their long years' fascination with masala-musicals in their recent attempt to take on international markets; in China, the largest market of all, they're off to a good start.
Images from Mtime
---