Huawei and AT&T split, WeChat's mobile game, Didi allies with Bluegogo, and Apple clouded by government deal
Each Thursday, The World of Chinese takes the most ground-breaking, impressive, or just plain weird technological advancements related to the Middle Kingdom and serves them in bite-sized chunks to keep you up-to-date on the latest news in the world of Chinese technology.
The gathering iCloud
Last year, Apple announced that they would be investing one billion USD into building a data center in Guizhou province as part of a deal with the provincial government.
At the time, this project seemed to be something for the future, but a few days into 2018, Apple iCloud users with accounts registered in China received an email stating that from February 28, all their data will be stored with a third party, Guizhou on the Cloud Big Data (GCBD).
GCBD is owned by Guizhou's provincial government and the new Terms and Conditions state that both Apple and GCBD have access to user data—a fact that worries many privacy advocates.
However, Apple has left a way out for those unwilling to allow their data to fall into the hands of the government: deleting their iCloud account.
Thanks Apple.
WeChat's viral game

As if cornering the Chinese app market wasn't enough, a new update to WeChat saw the inclusion of a mini game within the app.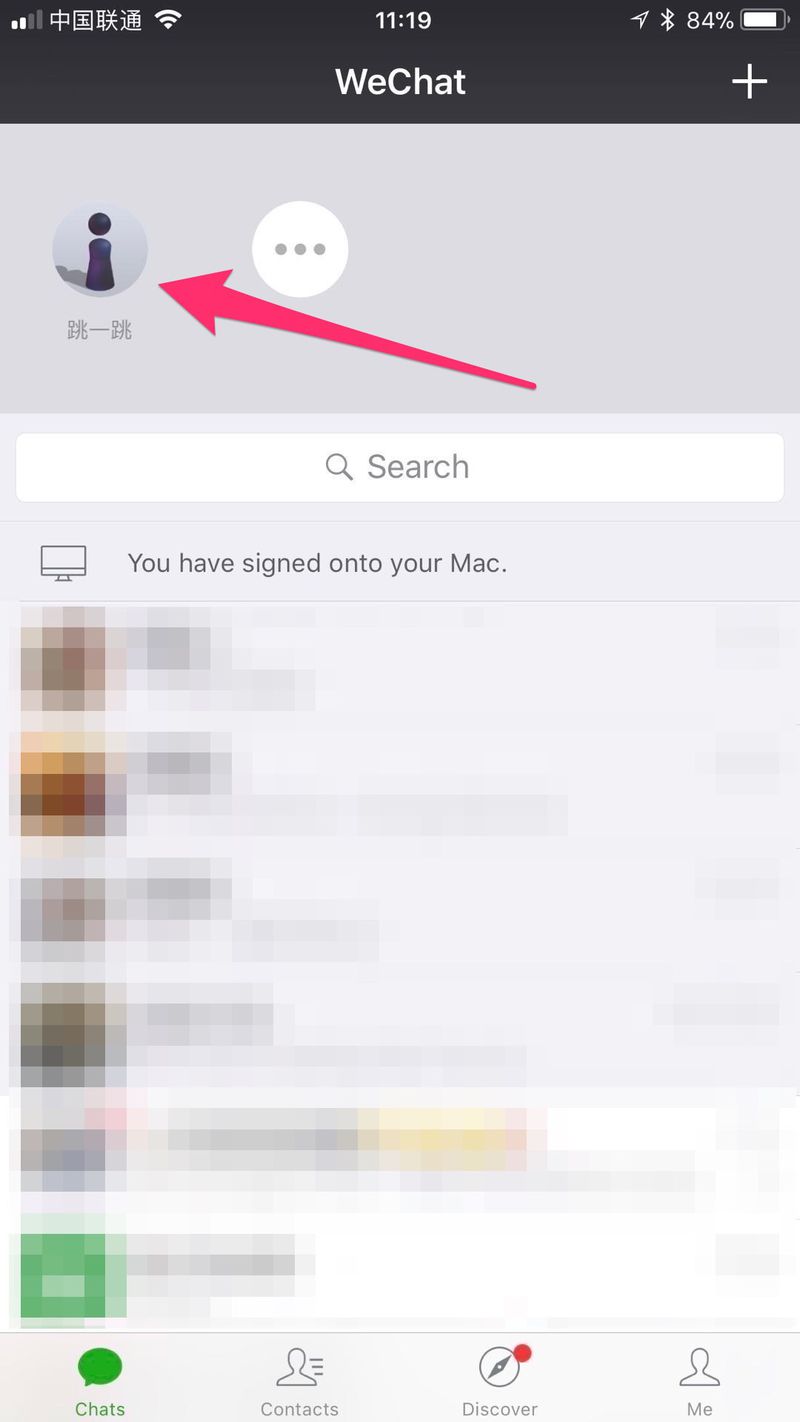 The game itself is a simple affair. Users charge up jumping power and aim to make it to the next object, racking up points in the process.
According to Technode, within three days of its release, more than 400 million users have decided to give it a try. And of course there were those that attempted to "hack" the game mechanics.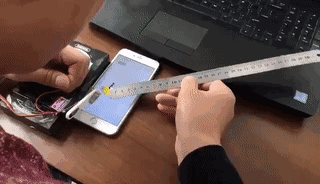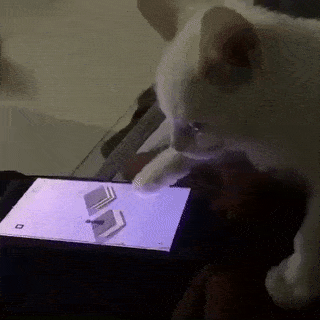 However, some controversy was stirred when it was noticed that the mini game, called 跳一跳 (Tiao Yi Tiao), resembled a pre-existing mobile game named Bottle Flip, released in 2016.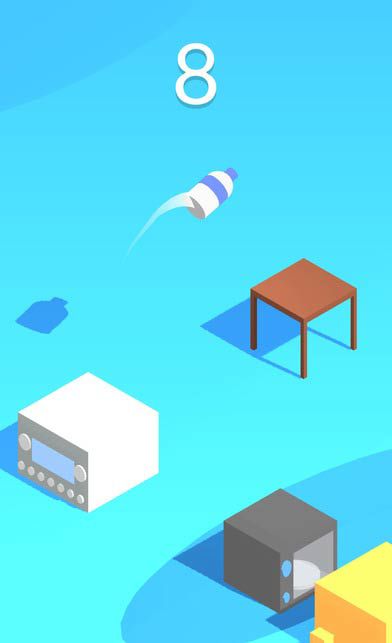 In a statement to Quartz, Tencent went with the classic strategy for denying plagiarism—homage.
"From the beginning, WeChat has paid respect to classic works, innovation, and habits of technology. For example, WeChat version 5.0 added an airplane game that paid homage to a classic game, likewise, Tiao yi tiao lets everyone get familiar with the mini-games feature, and reminds everyone to seek a sense of play and happiness."
Didi goes blue

Okay, bear with me while we unravel the mess that is the bike sharing industry in China.
Didi Chuxing, the ride sharing behemoth, recently partnered with Bluegogo, the bike-sharing startup that was suffering from financial woes.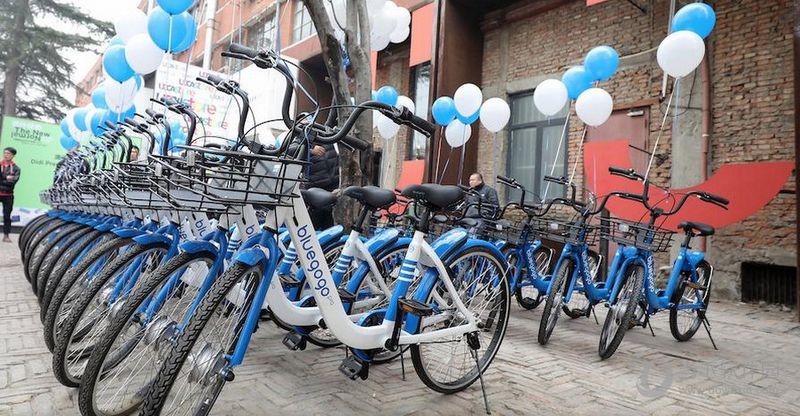 Didi had previously bought a large stake in ofo, one of the two biggest bike sharing apps in China. However, at the end of last year, it was reported that this alliance was on the verge of collapse.
Meanwhile, there were whispers that Mobike, the other bike sharing giant, and ofo were planning to merge into one entity.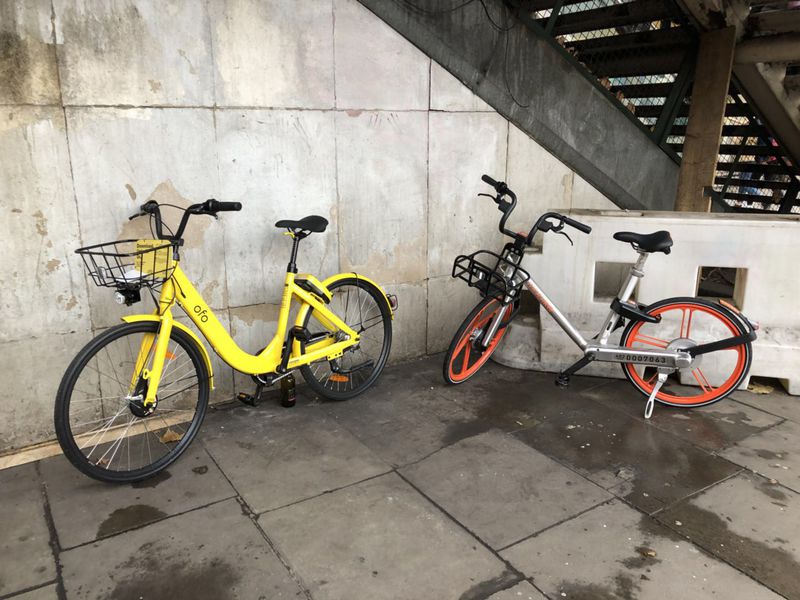 Combined with the fact that Mobike is getting into the motorized vehicle business, Didi's new relationship with Bluegogo seems to be a response to the increased competition.
Huawei rages at US carriers
Consumer Electronics Show (CES) 2018 was suppose to be the time for Chinese phone makers Huawei to announce their partnership with US carrier AT&T, marking a huge step into the US market.
Unfortunately AT&T pulled out last minute, leaving Huawei with no option but to sell their newest flagship phone, Mate 10 Pro, unlocked through regular retailers.
During his speech at CES 2018, Huawei CEO Richard Yu ended his presentation on the new phone by ranting about the blown partnership.
"Everybody knows that in the US market that over 90 percent of smartphones are sold by carrier channels. It's a big loss for us, and also for carriers, but the more big loss is for consumers, because consumers don't have the best choice."
No official reason has been given for this move from AT&T, but reports seem to point towards political pressure and concern over Chinese espionage.
Cover image from btime.com, jianshu.com, and itzy.com.cn
---