Exchange students show off their Chinese at the annual speech competition, co-organized by TWOC
Over the weekend, The World of Chinese (TWOC) helped organize an annual speech competition for visiting US students. We called it… (drum roll) the Inter-University Speech Contest. Catchy, and to the point.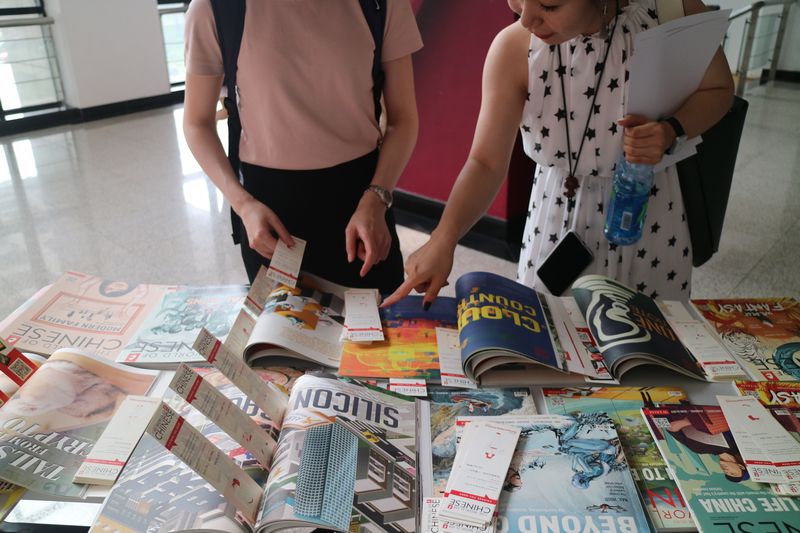 Held at the Beijing Language and Culture University (BLCU), the 2018 Beijing Area Chinese Language Speech Competition gathered participants from the Harvard-Beijing Academy (HBA), Princeton in Beijing Program (PIB), Columbia in Beijing Program (CIB), Duke Study in China (DSIC), and Chicago University Program, as well as those enrolled in China Education Tours Academic Program (CET) and Inter-University Program for Chinese Language Studies of Tsinghua University (IUP).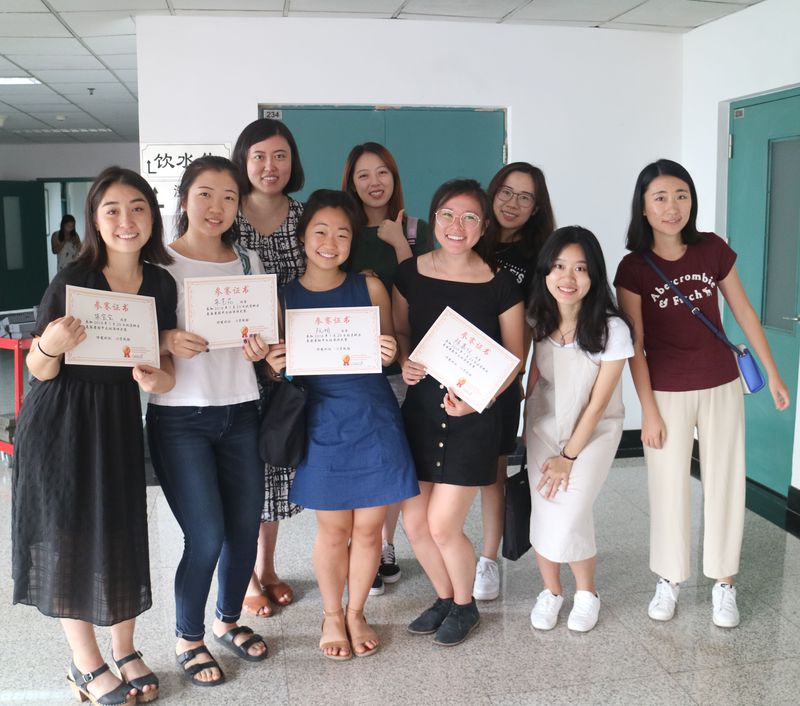 As in the previous year, the format was clear: Contestants had five minutes to give a talk on a subject of their choice, in Chinese. The students were split into relevant groups: Those who were not heritage Chinese speakers were placed in beginner, intermediate, and expert-level groups, while heritage speakers were split into intermediate and expert-level groups.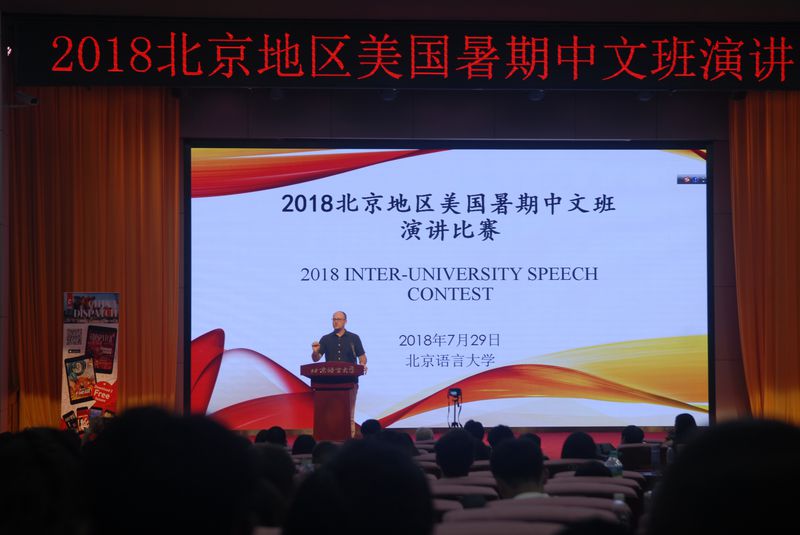 Students' performances were certainly impressive, considering that the competition started at 8 a.m. on a Sunday, which meant contestant had to be at the venue and ready to talk by 7:30 at the latest.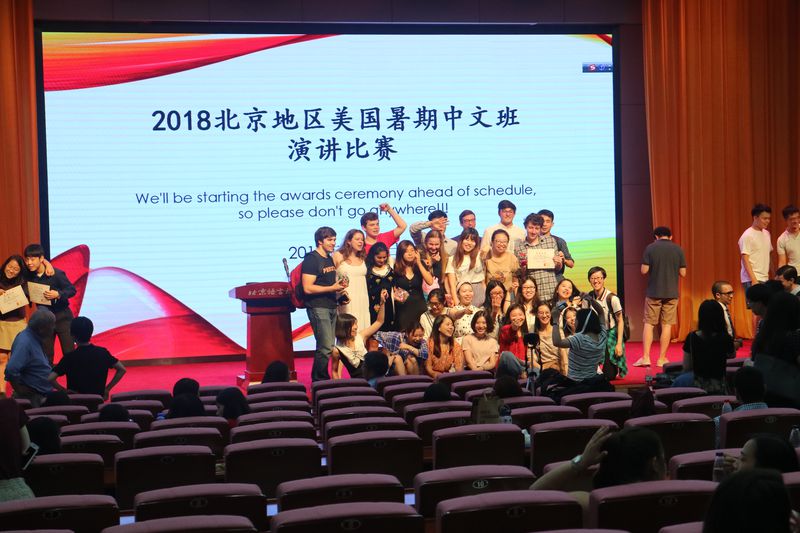 Participants affiliated with schools and language programs also showed class spirit during the ceremony, cheering energetically for classmates who won. After the awards, first-place winners were asked to reenact their speeches in front of friends, classmates, teachers, and judges.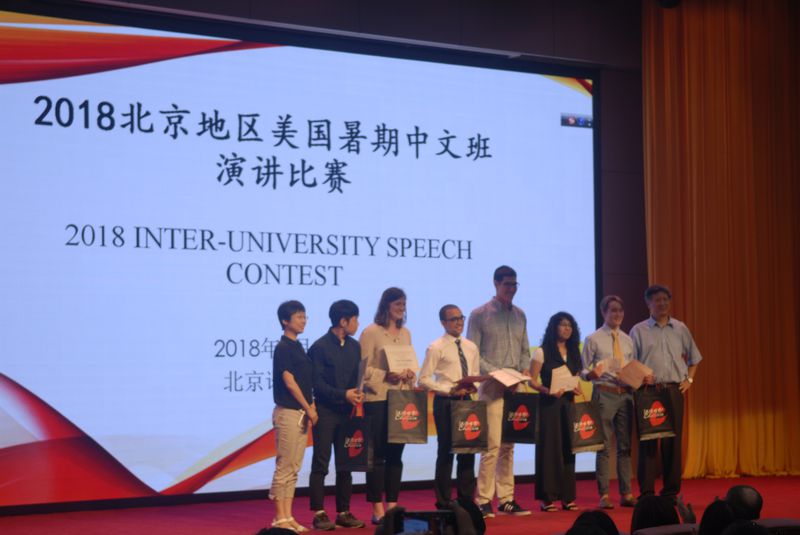 Topics ranged from Chinese culture and intercultural communication, to personal issues and the question of fear—all in beautifully fluent Chinese. Many of the top speakers showed strong understanding of Chinese metaphors and idiomatic expressions. "I would never have guessed he was a foreign student if I closed my eyes," the MC complimented one first-place speaker.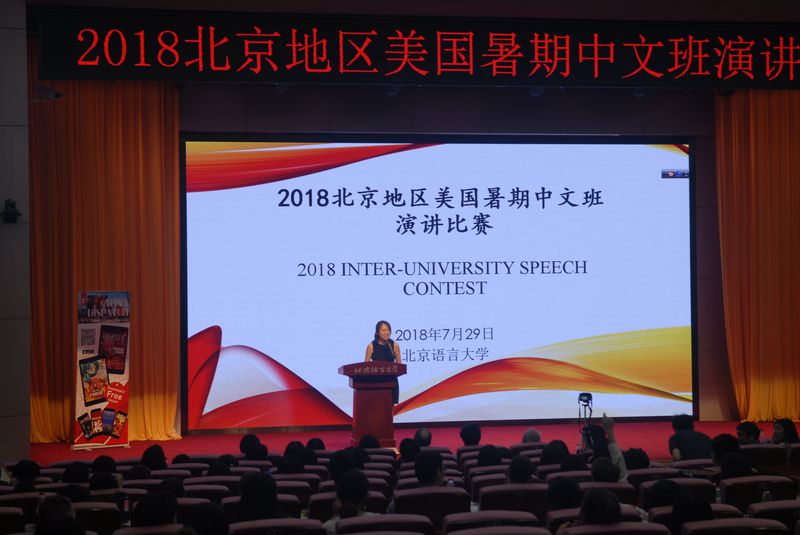 ---