A generation recalls the life-changing college entrance exam held right after the Cultural Revolution
For most Chinese, the national college entrance exam (gaokao) is a universal—if not exactly fondly remembered—summer memory, indelibly associated with baking heat or monsoon rain.
Yet for one unique generation, this annual rite of passage is associated with another season and time entirely—the "winter gaokao" of 1977, the first after a decade-long hiatus.
The modern gaokao system, which allowed aspiring undergraduates to take a unified exam for national university entrance, had been introduced in 1952, loosely modeled on the ancient civil service system that had existed long before universities.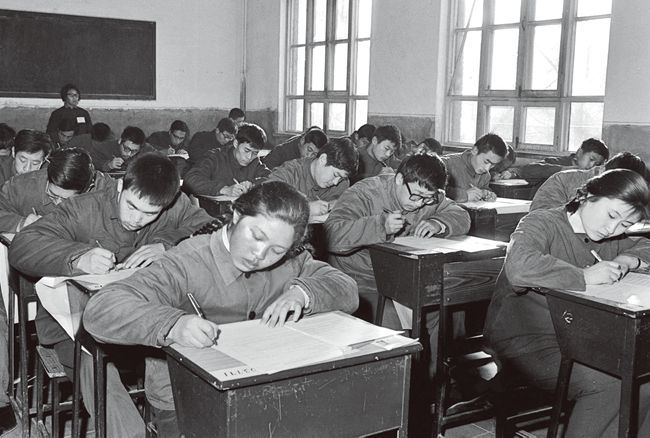 But in June 1966, when the Cultural Revolution began, the People's Daily declared that the gaokao should be "thrown onto the scrap heap completely," along with other practices considered "old," foreign, and politically unacceptable. Over the next three years, universities stopped recruiting.
Instead, answering Chairman Mao's call for perpetual revolution, middle and high school students joined rural communes as "sent-down" or "educated youth" (知识青年), enduring hardship and "learning from the masses." University students who had their studies suspended before they could graduate were called the "老三届," or "old three classes."
The nation's universities reopened in 1970, but only those recommended by their danwei (work unit) could attend. This largely depended on whether they had good relations with their supervisors, a proletarian background, and impeccable pro-Party credentials—testing was considered elitist.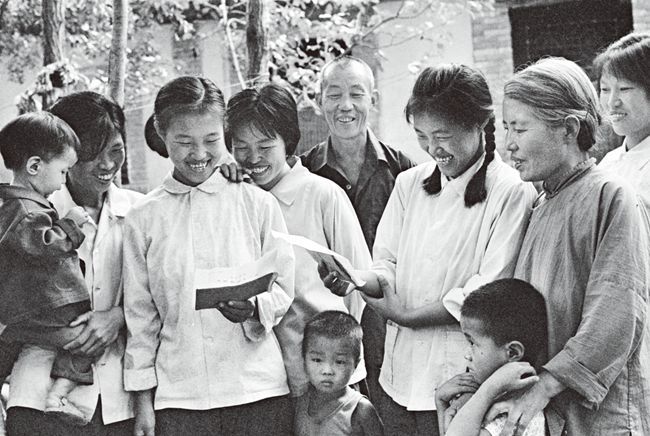 Deng Xiaomang, now a philosophy professor at Huazhong University of Science and Technology, once had little hope of receiving an education due to not having the right family background. "People like me…only deserved to be assigned to rural areas," he recalled in his essay "My University."
But in August 1977, came astonishing news: a Symposium on Science and Education, presided over by vice premier Deng Xiaoping, had agreed to resume the gaokao.
"This news swept the country like a fever," Gao Zhikai, vice president of Beijing-based think tank Center for China and Globalization, tells TWOC. Gao took part in the exam that year together with a vast backlog of contenders desperate to take the life-changing test—not just high schoolers, but those in their 20s who'd been waiting for the chance since 1966. "There were over 10 years of accumulated students who wanted to try their hand landing a place in the Chinese university system."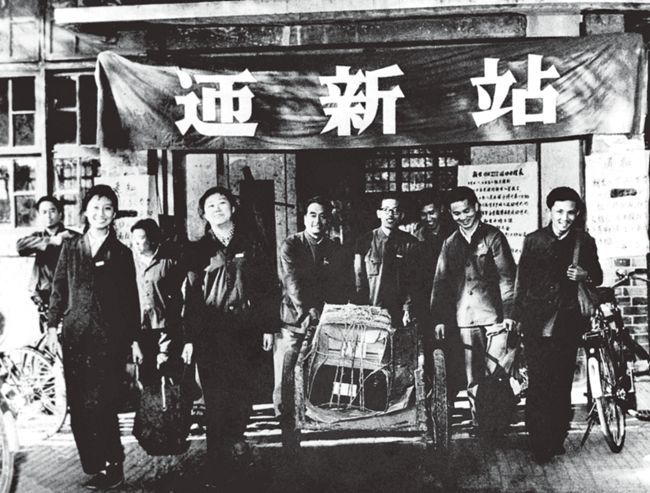 The actual exam took place less than four months after the announcement, and was the only time in the gaokao's history that different provinces and regions held the exam on their own schedule: Beijing on December 10 and 11; Fujian on December 16 and 17; and the rest around December 20. The scale was beyond imagination: About 5.7 million people took part, including many from the "old three classes"; the oldest examinee was reported to be 37.
The demand for test papers was such that, according to Phoenix Satellite Television's program Soaring China, the nation's presses even had to borrow paper intended for The Selected Works of Mao Zedong to meet the print deadline. The competition was also unprecedentedly fierce: Only five percent, or around 273,000 examinees, qualified to enter university—by comparison, the pass rate in 2018 was 81 percent.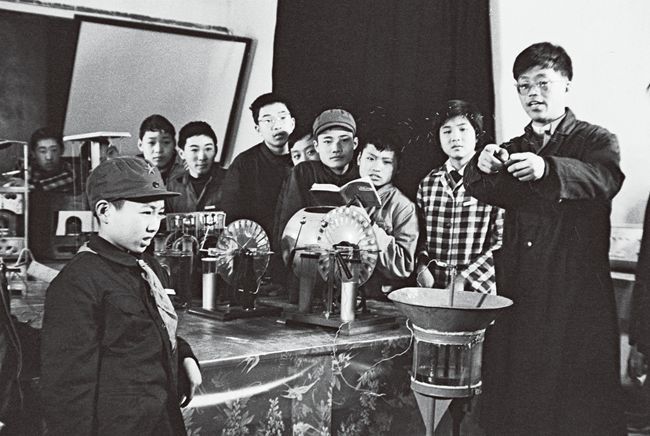 Students who matriculated this year, as well as the 680,000 more who passed the gaokao in 1978 and 1979, were collectively known as the "new three classes." Many did not even have an age in common: Gao was in the same class as both his brothers, who were six and four years his senior.
All, though, shared the belief that the gaokao's resumption would be transformative for themselves and for the nation. Ge Zhaoguang, a professor of history at Fudan University, can still remember sharing the news of his admission to university with his family. "My mother, who was always so composed, burst into wild laughter," he recalls in "Notes on the Beginning of University: Memories of Spring 1978."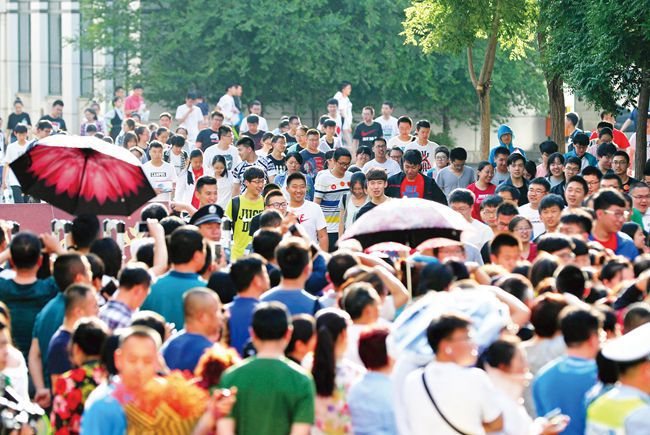 The moment was "unrepeatable," according to historian Luo Zhitian, a '77-er at Sichuan University. "Many had a knowledge of the bottom of society…It was probably their unique strength," he writes in "The Class of 1977: Memory and Introspection." But being deprived of a proper education during their time as sent-down youth had also weakened them. "Talent and life experiences could not make up for systematic training."
Now, over 10 million fresh students a year attempt the gaokao, while many of the "new three classes" are well into middle age. Luo is unsentimental about the experience, acknowledging it as "a special product from a special time." He writes: "When one person, or one generation of people, understand their role in society and history, they understand their destiny."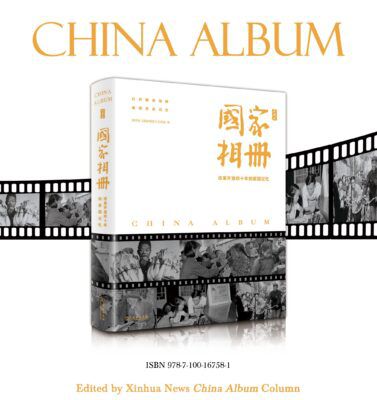 ---
Class of 1977 is a story from our issue, "Wild Rides." To read the entire issue, become a subscriber and receive the full magazine. Alternatively, you can purchase the digital version from the App Store.
---