Six highest rated films with LGBTQ themes on Douban
Few but the most ardent cinephiles may know that before Brokeback Mountain (2005), Ang Lee made a film about an interracial gay couple featuring a male lead from Taiwan; and before In the Mood for Love (2000), Wong Kar-wai traced the rocky romance of two Hong Kong men in Argentina.
On the mainland, despite the government's censorship of the film industry, notoriously banning Luca Guadagnino's Call Me By Your Name from the Beijing International Film Festival last year, many films with LGBTQ themes have managed to become celebrated classics on the silver screen. Here are the six highest-rated LGBTQ films on Douban from the Chinese mainland, Hong Kong, Macau, and Taiwan:
Farewell My Concubine 《霸王别姬》 (1993)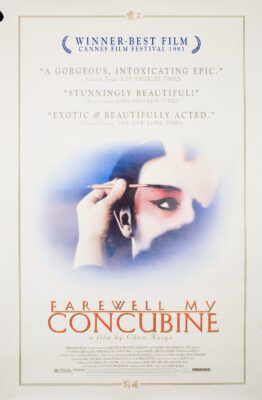 Production: Chinese mainland, Hong Kong
Director: Chen Kaige
Rating: 9.6
Two boys, abandoned to a Peking Opera troupe, find solace in friendship as they undergo rigorous training. As they mature, Douzi is trained in female dan roles, and Shitou is trained in leading male jing roles. However, their mutual affection is strained political turmoil as well as Shitou's eventual marriage to a woman. Shortly after the film premiered in Shanghai in 1993, Farewell My Concubine was briefly censored for its portrayal of the Cultural Revolution, homosexuality, and suicide. Nevertheless, a version was released after it became the first Chinese film to win the Palm d'Or at the Cannes Film Festival, launching Fifth Generation film directors into the international limelight.
Happy Together 《春光乍泄》 (1997)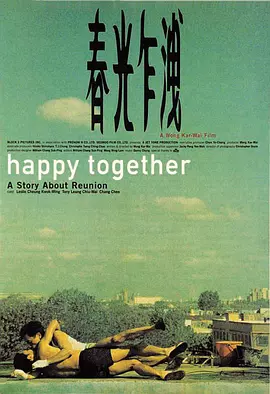 Production: Hong Kong, Japan, Korea
Director: Wong Kar-wai
Rating: 8.9
The title in Chinese suggests "spring light at first sight," or idiomatically, "a glimpse of intimacy." Immediately after lovers Yiu-Fai (Tony Leung) and Po-Wing (Leslie Cheung) arrive in Argentina together, their lives begin to spin down different axes. And then Po-Wing reappears at the tango bar Yiu-Fai has found work in, bruised and injured. With all the trappings of a Wong Kar-wai film—shadowy interiors, long drags of cigarette smoke, and explosively tender touches—the film portrays the trials of loneliness and starting over. "Do you regret being with me?" asks Po-wing. "Damn right I do! I had no regrets until I met you. Now my regrets could kill me," responds Yiu-fai.
The Wedding Banquet 《喜宴》 (1993)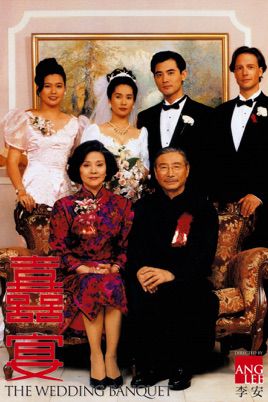 Production: Taiwan, USA
Director: Ang Lee
Rating: 8.9
An ambitious combination of the 'fake wedding' and 'wedding-gone-wrong' genre, the Taiwanese landlord Wei-Tung and his American boyfriend Simon arrange a marriage of convenience between Wei-Tung and his female tenant from the mainland, the struggling artist Wei-Wei, who is in need of a green card. The plot thickens as Wei-Tung's parents fly to Manhattan for the wedding, demanding an elaborate reception that becomes an emotional minefield. Notable at its time for showing showing both a gay and interracial couple on the big screen, The Wedding Banquet grossed 23.6 million USD from a budget of 1 million, making it the most profitable film of 1993.
Dear Ex 《谁先爱上他的》 (2018)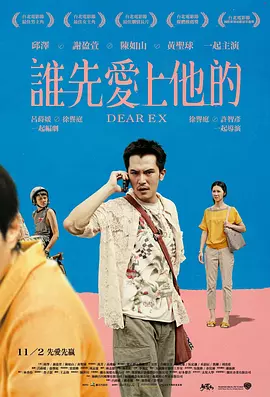 Production: Taiwan
Directors: Chih-Yen Hsu, Mag Su
Rating: 8.6
"You stole both of my men," Sanlian accuses Jay, when she finds that her late ex-husband has cut her son out of his insurance policy for a gay lover. Sanlian's wounds are further opened when her son goes to live with the mysterious Jay in order to avoid her mother's raging temper. The heartfelt family drama Dear Ex traces the entanglement of strangers whose only thing in common is the person they once loved: husband, lover, and father. With this common ground, the three of them begin to piece their lives back together. Produced last year in Taiwan, where gay marriage had just been legalized, Dear Ex won four awards at the Taipei Film Awards and three Golden Horse Awards. It has also been acquired by Netflix.
Blue Gate Crossing 《蓝色大门》 (2002)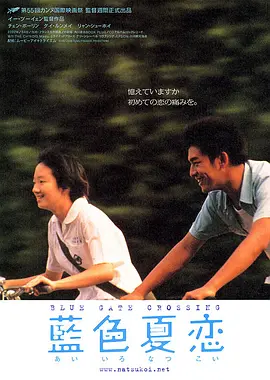 Production: Taiwan
Director: Yi Zhiyan
Rating: 8.3
"Do you give your first kiss to the boy you like, or the girl you like?" asks teenage Meng Ke-rou, a leggy, shaggy-haired high school student navigating her hazy senses of attraction between a boy who pursues her, and her own best friend. The coming-of-age tale depicts school life in Taiwan, complete with balmy summer scenes navigating Taipei by bike and heart-to-hearts in empty school gyms. Even if the plot can seem predictable, the film has been praised for its colorful cinematography, convincing acting and sparse piano soundtrack. It is also one of the only Chinese LGBTQ films to feature a young female protagonist, whose confusion and angst is delicately portrayed by an actress the same age as the character. Blue Gate Crossing was nominated for "Best Asian Film" at the 23rd Hong Kong Film Awards.
He's a Woman, She's a Man 《金枝玉叶》 (1994)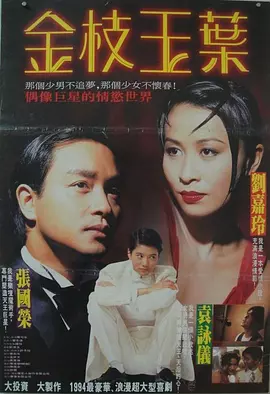 Production: Hong Kong
Director: Chen Kexin
Rating: 8.3
In this Cantonese classic, the typical confusions of a love triangle are amplified by the fact that the protagonist, Wing, is a woman pretending to be a man. In an effort to get close to her idol, the glamorous songstress Rose, Wing enters a competition hosted by Rose's boyfriend and record producer Sam. Things get complicated when Wing is chosen by the label to be groomed as the next hit male pop star, and Sam begins to fall for her, earning the jealous ire of Rose. This sets up for a colorful host of dramatic irony, such as when Rose taunts Wing for never having touched a woman's breasts, or when Sam admits that he is gay. The film won Best Actress (Anita Yuen) and Best Original Song at the 14th Hong Kong Film Awards.
Images from Douban
---