Submit a photo of yourself reading The World of Chinese in an unusual place, and win prizes!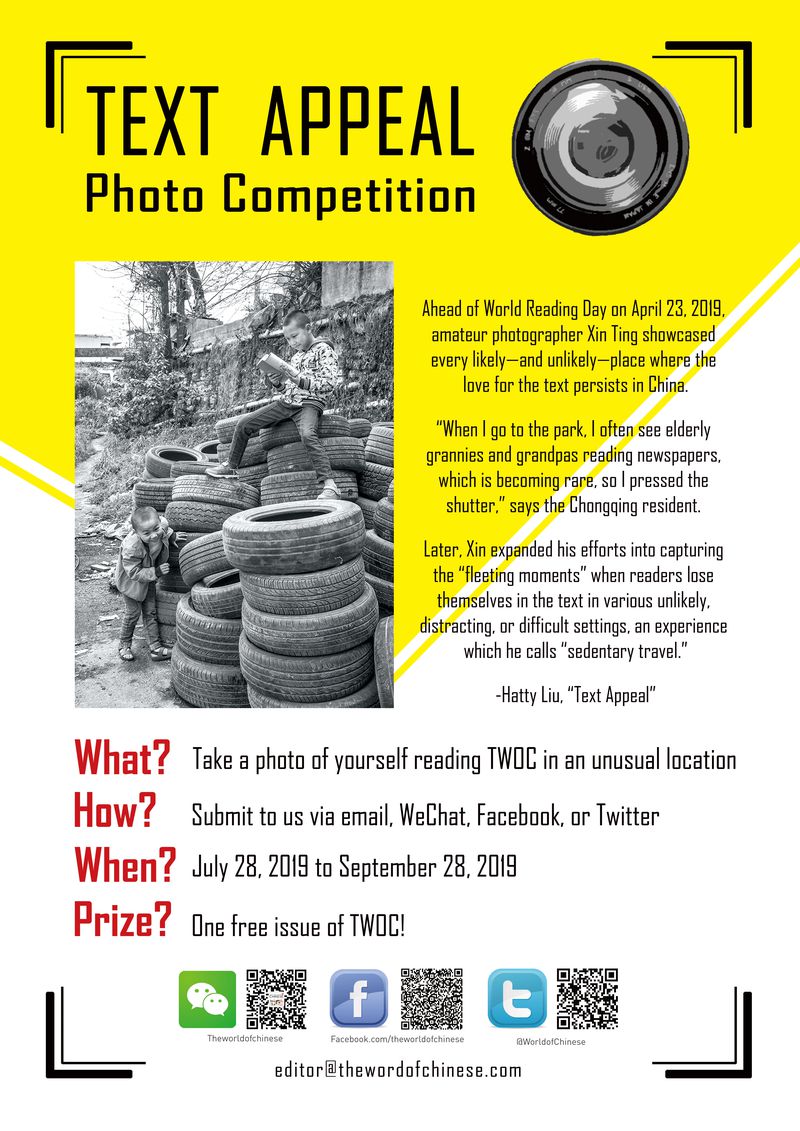 Ahead of World Reading Day on April 23, amateur photographer Xin Ting showcased every imaginable—and unimaginable—place where the love for a good book persists in China. Later, he expanded his efforts into capturing the "fleeting moments" when readers lose themselves in the text in various unlikely, distracting, or difficult settings, an experience which he calls "sedentary travel." – "Text Appeal," a photo story from our issue "Wild Rides"
What? Take a photo of yourself reading TWOC in an unusual location
How? Submit to us by WeChat, Facebook, Twitter, or email at editor@theworldofchinese.com
When? July 28, 2019 to September 28, 2019
Prize? One free issue of TWOC!
---