Artists Chen Haiyan and Tao Aimin in a cross-media conversation on the secret histories of women
"What would happen if one woman told the truth about her life?"
The question is written at the entrance to the Ink Studio exhibition "Undersong: Secrets, Dreams, Truths and Power." Presenting several decades' works by artists Chen Haiyan and Tao Aimin, the exhibition incites a cross-media conversation about what it means for women to speak their truths.
The titular "undersong" is an archaic term for a subordinate melody that carries the weight of its main theme or idea. Borrowing its feminist usage from the poet Audre Lorde, curator Maya Kovskava writes that an undersong bears "the often unsung meaning of the struggles of women…alienated from their own sense of power." The exhibition is conceptualized as "an undersong spanning generations of women."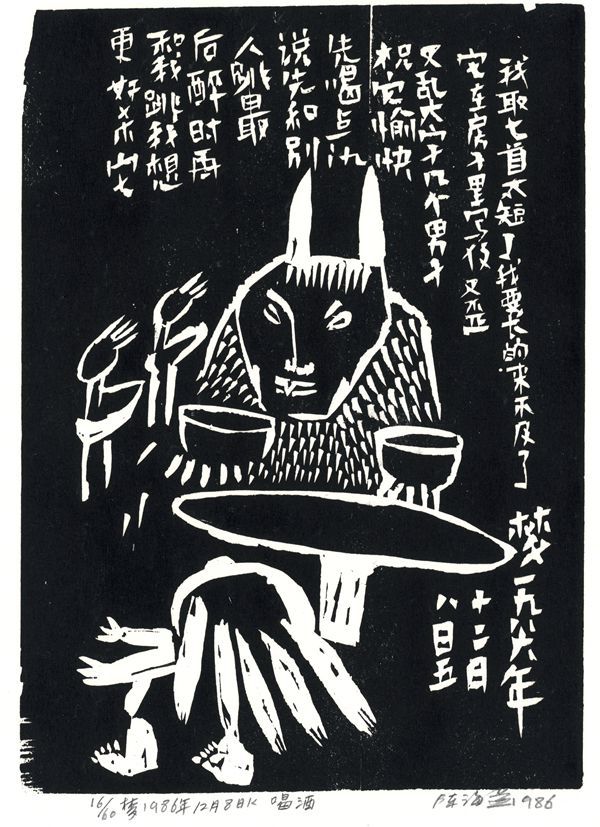 If there is a universal language among rural women, it is daily household labor. The Hunan-born Tao has collected old wooden washboards, which bear the marks of years muscling wet cloth against their grooves. Stringing the washboards together in the style of ancient "bamboo door" books, she memorializes the daily toils of women that are seldom dwelled upon in scholarship or literature. Rather than words or characters, histories are told through dents and discolorations, each one as unique as a face or fingerprint.
In the video and mixed-media installation "Lotus Fragments" (2009), Tao's landlady Granny Wang's varicose hands tremble as she washes her feet in a basin, massaging the nubs of her merged toes. Granny Wang belongs to the last living generation of women subjected to foot-binding. Despite her frail body, summers pass in friendship between her and her caretaker, who belts flamboyantly out-of-tune while Granny Wang jokingly jeers, "You call that singing? The neighbors say there's a nut in this house." Clearly, 90 years of limited movement have done nothing to blunt Granny's acerbic wit.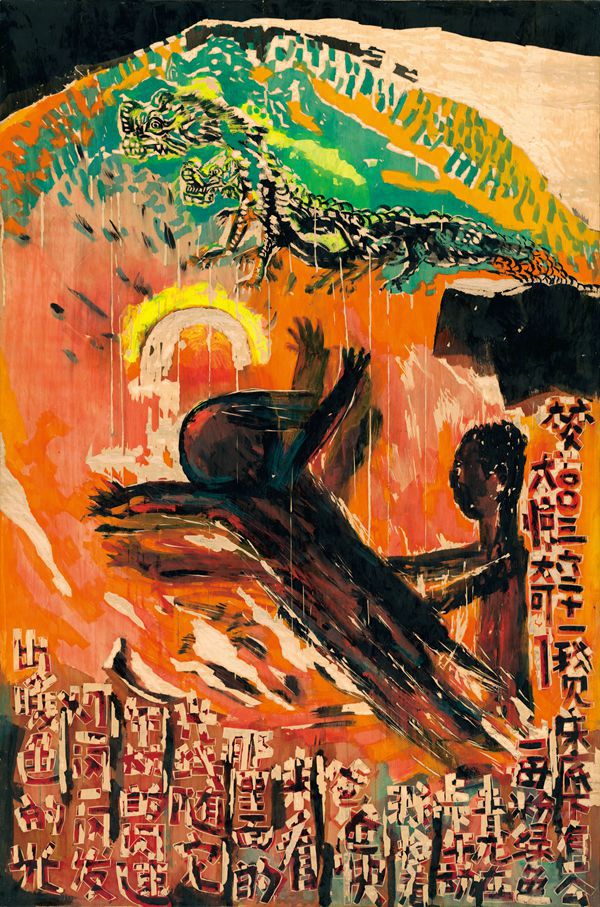 In contrast to Tao's subtle portraits, the Liaoning-born Chen presents vivid, whimsical, and sometimes shocking tales from the subconscious. Chen's works draw heavily from dreams, which she turns into brilliantly-hued paintings and Chinese ink woodblock prints; each piece is accompanied with a QR code linked to a narrated passage from Chen's journal. The surrealistic scenes often feature animals, such as fish that transform into birds, or a bull who seeks to force Chen into bearing a child. Her dreams are charged with Freudian curiosities and anxieties, some of which are defined by living in a female body.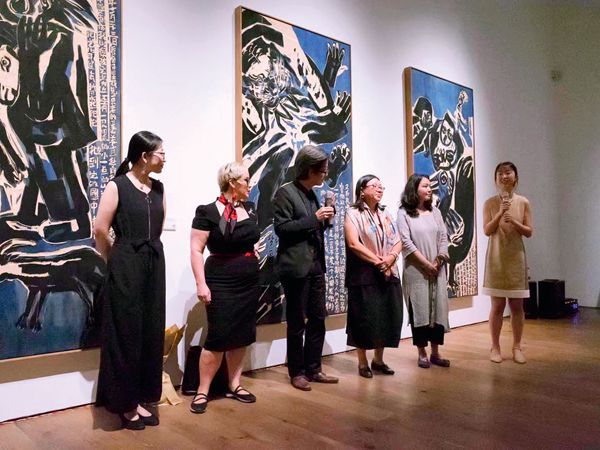 The artworks dissolve boundaries between the intimate and the public, the personal and the political, experience and knowledge, life and art. To watch a woman dance at home in blue polka-dotted underwear, and laugh along—to hear a mother speak of taking her daughter's molester to court, and cheer along—to bear witness to the intimate expression of secrets and dreams—is to fulfill these words by Muriel Rukeyser, which served as inspiration for the exhibition: "My lifetime listens to yours."
Cover image: Tao Aimin, "The Secret Language of Women," 2008
---
Gallery: Undersong is a story from our issue, "The Good Life." To read the entire issue, become a subscriber and receive the full magazine. Alternatively, you can purchase the digital version from the App Store.
---