The Dashilar Short Film Festival presents a changing neighborhood through the eyes of youth
The entrance to the courtyard smelled of lavender. A spool of blue carpet unrolled into 21 Shijia Hutong's recently completed "community living room," where groups of students and young filmmakers fidget in their chairs, anxious to hear the results of this year's Dashilar Short Film Competition.
As Beijing tackles the balancing act of preserving and revitalizing the city's ancient hutongs, the Xicheng district government has turned to artists, designers, and culture aficionados as the new target demographic for Dashilar. Eight years into a joint public-private urban renewal project in the historic neighborhood south of the Forbidden City, transformations are visibly underway toward Dashilar's reinvention as a cultural district.
The Dashilar Short Film Festival is part of this change. Organized as part of Beijing Design Week, which runs until October 7, the Dashilar subsite's theme this year is "The New and the Memory." The festival's 12 selected short films, shot by college students and recent graduates, offer glimpses into the past and future of Dashilar through the young people's encounters with the neighborhood.
Film topics span a dynastic time travel tale, a romance between a resident and out-of-towner, a zhajiangmian noodles cooking lesson, and various expositions of the neighborhood's history. Together, they capture the voices of residents and visitors, and offer a freeze frame of Dashilar's ever-evolving identity.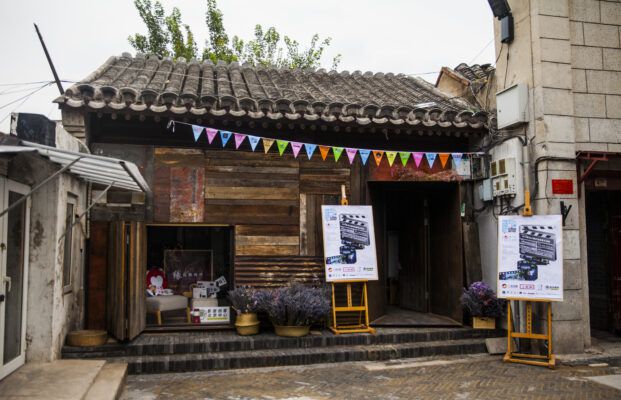 12 films, 12 windows
The first place film, The Parallel Space of Yangmeizhu (《平行时空杨梅竹》), explores invisible rifts in social spaces among the neighborhood's divergent populations.
Produced by urban planning students from Beijing Forestry University who call themselves "The Post-Placeness Group," the film is made up of interviews with residents and independent shopkeepers on Yangmeizhu Alley, ground zero of Dashilar's renewal. It poses the question of whether residents perceived the changes as welcome improvements, or detractions from the once-quiet atmosphere of the alleys.
"In the past, I'd say that this was just another hutong. But now, it has a unique color," Mr. Guo, who owns the craft store Original Creations, tells the students. But a 65-year-old resident in a pink hat, standing under a freshly painted ceiling, notes, "After restoring this courtyard, it doesn't have any more Beijing flavor."
Jing Ling Dreams (《京绫筑梦》) traces the history of the neighborhood back to the Ming dynasty, when a young woman who inhabited the area during 17th century is transported to the present. She befriends the hutong's current resident, Xiao Kang, a new graduate pursuing her passion of designing Han-era clothing. Xiao Kang teaches her time-traveling guest to wear lipstick, enjoy air conditioning, and ride a bike, reminding viewers that the area has continually changed character and absorbed new technologies with the times.
Expositional documentaries Dashilar 1920 (《大栅栏1920》) and Dashilar's Past and Present (《大栅栏的前世今生》) showcase neighborhood locations patronized by creative icons of the past, such as a teahouse and bathhouse frequented by writer Lu Xun and the former residence of Peking Opera star Tan Xinpei. Yet it is in the new Yangmeizhu that the protagonists of It Started in Yangmeizhu (《缘起杨梅竹》) fall in love, meeting during Beijing Design Week and catching each others' eyes as a flock of pigeons take flight.
The narration of the film rhapsodizes, "I walked and stopped, walked and stopped, and used my spirit to listen to the whispers of old architecture and history…they all have their gloried pasts. Although the time has come and gone, the memory of it is ever-vivid."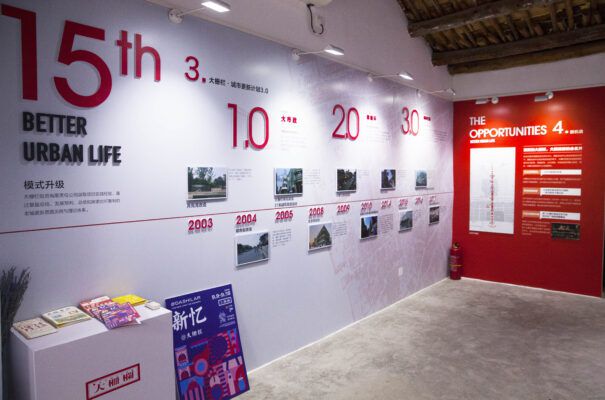 Narratives of renewal
The films tap into a larger battleground over visions of Dashilar.
The Dashilar Project, a public-private partnership responsible for the area's redevelopment, lays out its grand vision with the motto "Coexistence of people, architecture and culture." Its exhibition at Beijing Design Week, "Dashilar 1.0 to 3.0: The Practice of Urban Renewal," emphasize its contrast to Beijing's former tabula rasa approach to planning that brought down hutongs, forced residents to relocate with compensation, and spat out gleaming malls and high-rises.
However, after the 2008 Beijing Olympics, municipal government shifted strategy. Founded in 2011, the Dashilar Project aims to foster "a truly indigenous, sustainable and vibrant old city center," recognizing that the neighborhood has inherent social, cultural and spatial qualities worthy of preservation—and are in turn its largest asset. The project offers a buying price to residents who agree to relocate, and gradually leases the property to select independent businesses. In 2015, Dashilar was named a national history and culture zone, further increasing standards for preservation.
Unlike arts districts in other countries, such as Williamsburg in New York or the Mission District in San Francisco, many hutong homes in Dashilar are owned by the residents, generating the possibility that infrastructural investment and rising property prices do not threaten the ability of original residents to stay.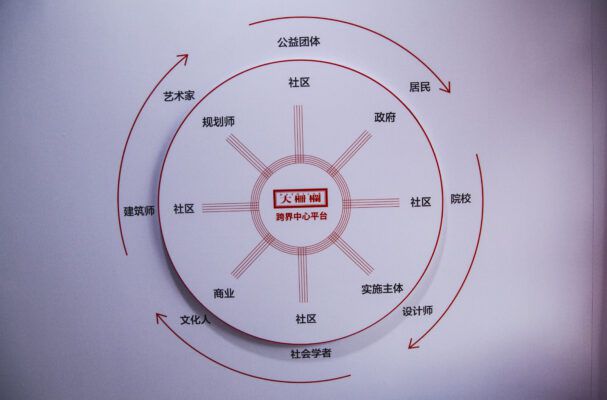 However, the effects of development are beginning to ripple outward, marking inevitable changes in lifestyle and architecture. New Yangmeizhu businesses include Soloist coffee, decorated with vintage clocks and bicycles; Beijing Postcards, filled with maps and memorabilia; and boutique hotels, bookstores, and art and design studios.
Rooms of glass and steel jut out from between crumbling brick ones. Meeting Someone, restaurant with dramatic lighting fixtures inspired by Japanese contemporary artist Yayoi Kusama, advertise large servings of mussels for 345 yuan; just around the corner, a stall sells scallion pancakes sell for 2.5 yuan.
"When it comes to executing the reconstruction of Yangmeizhu, the speed is a bit too fast, and I prefer it to slow down," Xie Xiaoying, a landscape architect born and still living in Banqiao Hutong, said in a Dashilar oral history project conducted in 2012, "but I appreciate the government efforts in obtaining residents' opinions on street planning."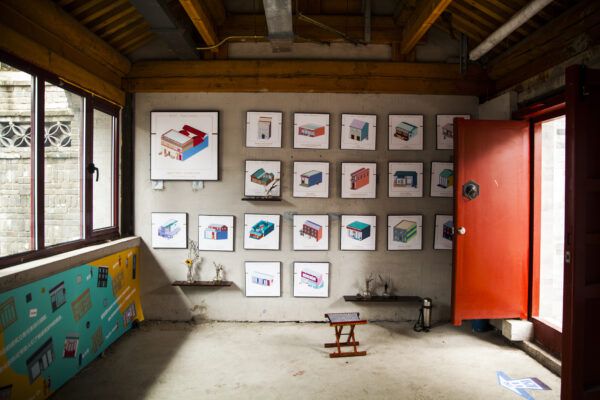 While Dashilar draws plenty of culture-lovers, and has provided public amenities such as gardens and libraries, some of the niche new establishments confound the local seniors.
"What is a latte?" Mr. Liu, the elderly owner of a zhajiangmian stall a few blocks north of Yangmeizhu, asks TWOC. "To be honest, I'm not really interested. Why would I pay the same price as three bowls of noodles for one cup of coffee?"
Storeowners, though, cherish this intimate and peaceful atmosphere that drew them to the hutong in the first place.
"This store used to be a residential house, but the former residents left voluntarily," a shopkeeper surnamed Wang of ceramic store Cai Ci Fang says in The Parallel Space of Yangmeizhu. "The most successful part of Yangmeizhu's change is that residents unwilling to take the relocation money are able to stay."
As a result, Wang emphasized, "When you walk in Yangmeizhu, there's a certain feeling that actually, commercial interests are limited. The large majority is still original residents. This kind of environment is a stark contrast to many commercial areas."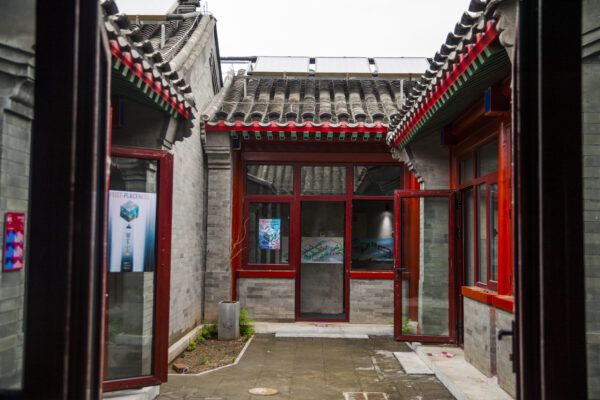 "Beijing is not a bird cage, but a cultural landmark that is lively and vigorous," Xie said in 2012. "Hutongs will leave an even more lasting impression on tourists if their vitality can be felt and passed on. Commerce alone will not sustain the flavor of an area; only by allowing locals to live here comfortably can we maintain its life."
The overarching question remains: How to re-stitch a community without tearing its fabric? The balance between the interests of visitors and residents requires careful mediation, and in the best case scenario, works in symbiosis. Liu muses, placing a dollop of sauce over another bowl of noodles, "Well, to put it one way, if you can make money off of culture, and culture-seeking people, then why not?"
Photos by Tina Xu
---