Online donation has made it easy for Chinese to give, but provides fertile ground for fraud
On his way to the hospital in March of last year, where his infant daughter was being treated for pneumonia, Wang Yuan (pseudonym) was accosted by a man in an alley outside the intensive care unit. "Need to start a crowdfunding project?" the man asked, handing over a business card.
Wang had seen the man before. He had been skulking around this Shenyang hospital for days, approaching people now and then. He claimed to be a "fundraising consultant" of Shuidichou, a crowdfunding website, which allows people facing emergency expenses—usually due to illness or natural disasters—to appeal for public donations. "I refused him because I didn't have such a need," Wang recalls to TWOC, "but looking at him, I thought, 'So it's true, they really do solicit in hospitals.'"
Founded in 2016, Shuidichou is China's largest online crowdfunding platform. Claiming to have raised over 20 billion RMB for needy individuals from 250 million donors to date, it represents the huge boon that the convenience of the internet has brought to China's burgeoning field of charitable giving in just one decade—along with questions about the credibility and impact of donations.
On Shuidichou and other crowdfunding platforms, many applicants who have raised large sums have been accused of not being truly needy. In May 2019, Shuidichou was slammed for failing to verify the claims of Wu Shuai, a crosstalk performer with Beijing comedy group Deyunshe, who tried to raise 1 million RMB to treat his cerebral hemorrhage. Wu's family was discovered to own a car and two apartments in Beijing, as well as health insurance.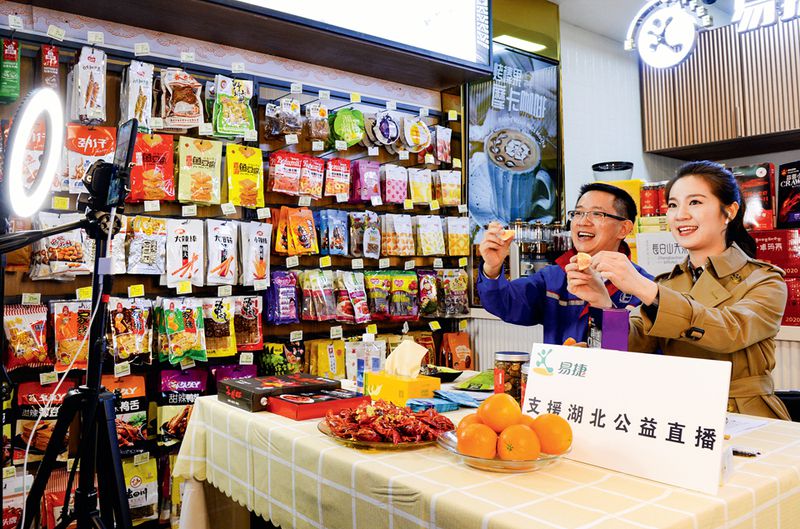 Last November, undercover reporters from Pear Video found that Shuidichou consultants had to fill client "quotas," and earned a commission for every fundraising project they helped start. In March this year, a brawl between consultants of Shuidichou and rival organization Qingsongchou was caught on camera in a hospital waiting area, allegedly over the right to solicit at that location.
These incidents have soured the enthusiasm of some donors. "I won't give money in the future unless I know the [fundraiser] in person, because these scandals make it harder to sympathize with those seeking help," says Wang. The father from Liaoning province has already donated hundreds of yuan to hospital patients, but "now I can't help thinking about the man who approached me in the hospital. I don't want to be played for a rich fool."
China's earliest online donation can be traced back to the Wenchuan Earthquake of 2008. On May 12, the same day as the earthquake, the One Foundation Plan, founded by actor Jet Li, began working with several internet platforms, including Taobao, Tencent, Sohu, and Tianya, to allow people to donate for disaster relief using online payment tools like Alipay. Within 24 hours, the foundation collected over 1 million RMB through the internet.
According to the Ministry of Civil Affairs, in 2018, over 1,400 charity organizations in China raised over 3.1 billion RMB through online channels, with programs covering almost every aspect of philanthropy including poverty alleviation, education assistance, medical aid, disaster relief, environment protection, and miscellaneous crowdfunding causes.
That year, the 20 internet platforms approved by the Ministry of Civil Affairs to publish charitable solicitations advertised over 21,000 fundraising posts and attracted over 8.4 billion clicks. Internet giants like Tencent and Alibaba solicited vast contributions: Over 1.7 billion RMB was collected via Tencent Gongyi; 670 million RMB through Ant Love, a charity platform under Ant Financial; and 440 million RMB through Alibaba Philanthropy.
The "large scale, low cost, and high efficiency" of the internet make it appeal to charitable organizations and donors alike, according to Miao Qing, deputy secretary general of YouChange Foundation, a non-profit social entrepreneurship organization accredited by the State Council. "Internet charity can meet the public's growing expectations for charitable action."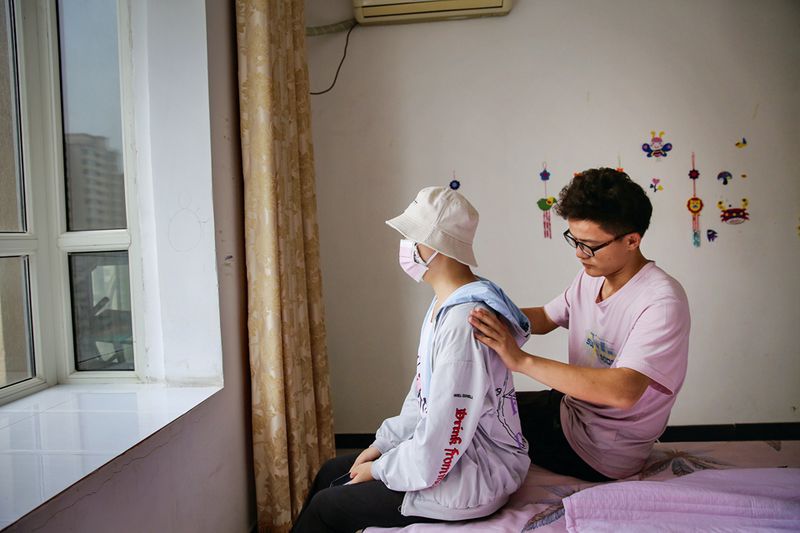 The rise of mobile payment in 2013 also encouraged "small-amount donation," allowing mobile payment users to put their spare change toward a variety of causes advertised within the platform. Dozens of "charitable shops" run by various organizations, including the state-affiliated China Foundation for Poverty Alleviation, are available on e-commerce site Taobao. Shoppers can donate to orphans, the elderly, and the disabled by making "purchases" in the shop of as little as 1 RMB.
Online giving has become popular with tech-savvy, socially conscious, but occasionally cash-strapped young donors. "For the money of a cup of milk tea or a takeout meal…it can bring some hope for an entire family in need. I feel it's meaningful," says a 23-year-old Beijing university student surnamed Meng, who made charitable donations to various causes online over the last few years.
Meng tells TWOC that she rarely takes part in offline charity activities—the last instance was after the Wenchuan Earthquake, when she was still in elementary school. "Before there was online charity, I felt I didn't know where go to help others or to seek help."
Young people have become the main online givers. According to CCTV News, of the over 5.2 billion donations that were made through online channels in the first half of 2019, 48 percent came from donors born after 1990, with another 35 percent from those born after 1980.
Meng began making online donations four or five years ago, when she saw a post shared to her WeChat Moments from either Shuidichou or Qingsongchou, and has since donated to aid-seekers on WeChat and free lunch initiatives for rural children. She also participates in some "donate-by-month" programs on Alipay, which deducts money automatically from the user's account on the mobile payment platform every month to go toward pre-selected causes.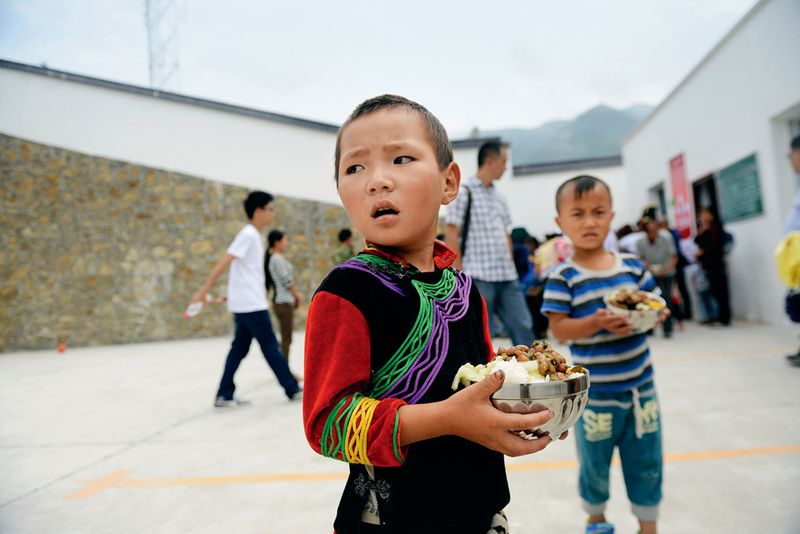 Meng rarely bothers to verify the cause, or follow up on the results of her aid. "If you think about it, maybe none of the information can be verified," she admits. "I have to believe in the platform."
Internet platforms, though, have been unwilling to take such responsibility, and there are few laws requiring them to do so. In response to accusations that Shuidichou was "commercializing" charity with its ambulance chasing ways, founder Shen Peng told a news site that he never claimed to run a charitable organization, but a "registered business" that "hopes to use this business model to solve some public concerns or social problems, and make reasonable revenue to support ourselves."
The fundraising drive has also moved onto platforms unrelated to charity, creating further gaps in oversight. In 2016, after a user on livestreaming platform Kuaishou broadcast himself delivering money to impoverished elders in Liangshan, Sichuan province, his fans bought several thousand RMB's worth of "virtual gifts" which the live streamer could redeem for cash to help with his cause. It later turned out that the livestreamer pocketed all the donations after the stream—and he was far from the only user running such a scam on Kuaishou.
According to China's Charity Law, implemented in 2016, charities must be accredited by the government and get permission to solicit from the public. However, "When crowdfunding platforms provide channels for individuals to seek aid, they can't be regulated by the Charity Law," explains Huang Ximing, director of the China Philanthropy Research Institute affiliated with Beijing Normal University, pointing out that crowdfunding applicants are concerned with their own or their family's welfare, rather than that of a group.
Under current rules, online fundraising platforms are only required to verify the help-seekers' identity, warn the public about the risk of donation, and remove the listing promptly if fraud is discovered. "Generally, unless the platforms themselves participate in faking information, people cannot accuse them of fraud," says Huang.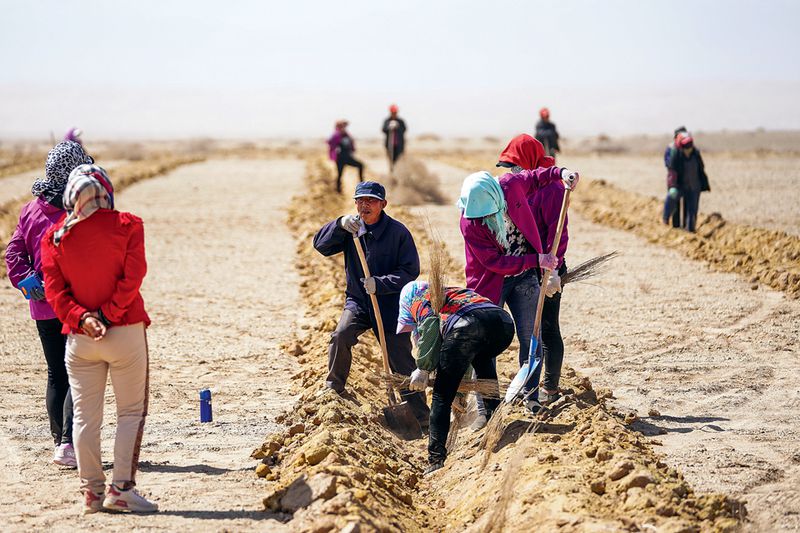 These platforms themselves have also tried to build a better image. In September 2018, Shuidichou filed a lawsuit against a crowdfunding applicant surnamed Mo, who hid his assets—a car, and over 58,000 RMB in funds raised on two other charity channels—to raise over 150,000 RMB for his sick son, and didn't spend all the donations on treatment. In November 2019, Shuidichou won the suit and Mo was required to refund all the donations with interest.
In October, 2018, Shuidichou and two similar platforms, Qingsongchou and Aixinchou, issued the "Self-discipline of Internet Platforms for Individual Aid Seeking for Serious Illness," advocating "self-regulation" on the part of users; the platforms also built "blacklists" of those who faked information.
New technologies have also been developed to secure online charity. In 2018, the Tencent Charity Foundation added a "cooling-off" function on its fundraising platform. Before sending payment, users see a pop-up notice that suggests they look into the cause, and can only donate after confirming they understand the program.
But Huang suggests it's not realistic to rely on the platforms to solve the problem, and believes that all of society have a responsibility. "I hope that in the future, the government can be further involved—maybe those faking help-seeking information could be blacklisted as 'dishonest persons' [by the courts]; donors can also take more responsibility by verifying the information," she says.
The internet can be mobilized for forms of charity other than giving cash, which may be less likely to foster corruption, as well as encourage more people to give. In 2014, WeChat launched its "Voice Donor" program, where participants can record themselves reading books and send their voice clips to the program's WeChat account to be made into audio books for the blind. The Tencent Foundation's "Step Donation," started in 2015, promises to give a matching donation to a third-party charity on behalf of any participant who recorded walking at least 10,000 steps using the WeChat Sport function every day.
Alipay's Ant Forest mobile game, released in 2016, awards players "green energy bubbles" based on real-life actions they take to reduce their carbon footprint, which can be put toward planting a tree in a deforested area. As of 2019, the program claims to have planted 122 million trees.
"When speaking of charity, many people first think of donating money, and believe it's something rich people do. But actually, everyone's spare resources can be part of charity, such as time, knowledge, as well as money, as long as it can be integrated,"  Wang Min, the secretary of Dayi Foundation, told China Youth News in 2018.
Wang Yuan is now planting his fifth tree on Ant Forest, and occasionally donates "steps" on WeChat. Though he has become cautious about giving money, he doesn't have the same reservations about donating virtual energy. "Sometimes when I order takeout, I will ask them not to give me disposable chopsticks in order to earn more 'energy' [in the game]," he says. "It's fun, and meaningful. And the forest won't cheat me."
---
Clicking for Charity is a story from our issue, "Contagion." To read the entire issue, become a subscriber and receive the full magazine. Alternatively, you can purchase the digital version from the App Store.
---