There is much more to China than the Great Wall, pandas, and Peking duck—but that's as much as most Chinese media give to their international audience.
Enter the "China Stories English Talent Competition," a free contest which was launched at Beijing head office of The Commercial Press on May 8.
An expected 20,000 entrants aged 8 to 22, from over 200 cities and 10,000 schools and language training organizations, will be making speeches that demonstrating their ability to tell Chinese stories to an English-speaking.
Directed by The World of Chinese magazine, and co-produced by Person Wisdom Education, the contest shares its slogan—"China is a story, we tell it"—with The World of Chinese, an English-language publication started by The Commercial Press in 2006. "The idea of the slogan is that every Chinese person is part of China's story, and have an obligation to tell China's story well," noted Yu Dianli, general-manager of The Commercial Press, at the contest's launch ceremony.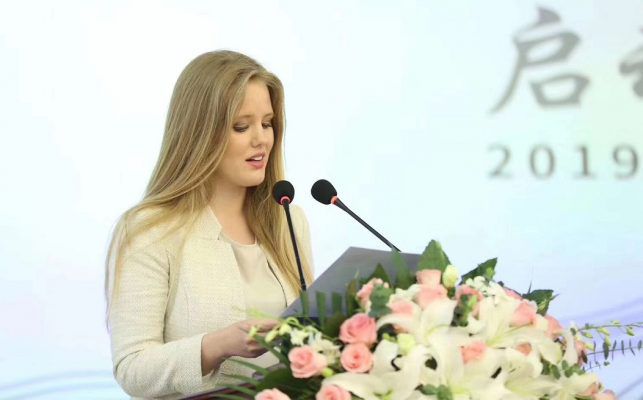 The contest was inspired by the magazine's mission to present China in an authentic and accessible way to an international audience. "It is our vision to expand the number of stories told about China in order to fill the knowledge gaps about contemporary Chinese society in the outside world," explained Emily Conrad, editor and reporter at The World of Chinese, who originally hails from the United States.
Chen Mingming, former Chinese ambassador to New Zealand and Sweden, believes the contest can be a form of practical training for Chinese youths. "China's rise inspires a lot of fear from Western superpowers, so telling China's story is becoming very important to the nation, but we still need to work further on our method," he said at the launch ceremony.
"There are cultural divides—for example, the Chinese like to make overstatements and quote great leaders…whereas we need to remind students to adopt a personal angle preferred by foreign listeners," Chen said.
The contest will open for registration on May 10, 2019. In the first stage of competition, entrants will submit recordings of their speeches, which will be judged according to their originality and clarity; English fluency; level of interest and emotional engagement for the listener; and ability to present of an accurate image of China.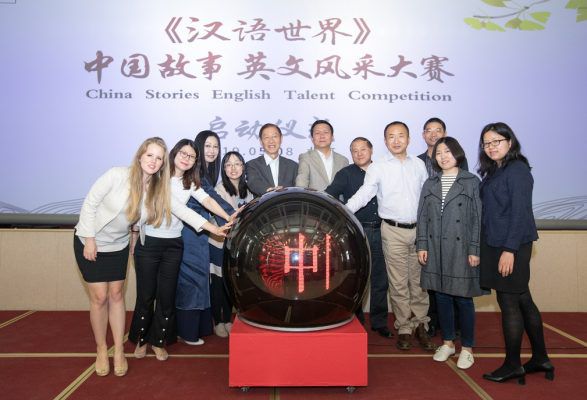 Provincial semi-finals will take place via live speeches in provincial capital cities on October 12, 2019, followed by national-level finals in Beijing in January 2020, which is expected to be broadcast on CCTV-4 or CCTV-10, as well as streaming platforms including Tudou and Youku.
The competition has a strong educational and public service component, with no registration fee collected at any stage. A three-in-one registration, assessment, and online learning platform provided by Tencent Education will evaluate the contestant's language ability and give recommendations for further training.
"China is a place made up of over a billion stories of people of all walks of life and socio-economic situations," said Conrad. "The China Stories English Talent Competition will empower young people to tell their stories. We hope to inspire their confidence in their own unique life journeys."
Cover image from VCG
---