Chinese schoolchildren may have another month to go before summer vacation starts; but in most of the country, it already feels like summer (heat waves have hit earlier than past years, according to China Daily).
So, whether you've found a cool poolside reprieve, or are just cooped up in front of your air conditioning at home, TWOC wants to make your summer more enjoyable. We are giving away free one-month access to three e-magazines on WeChat for your summer reading pleasure!
How does this summer reading promotion work?
If you have WeChat, scan the QR code below or follow this link. Follow the prompts, and you will be able to read three digital issues of our magazine for free.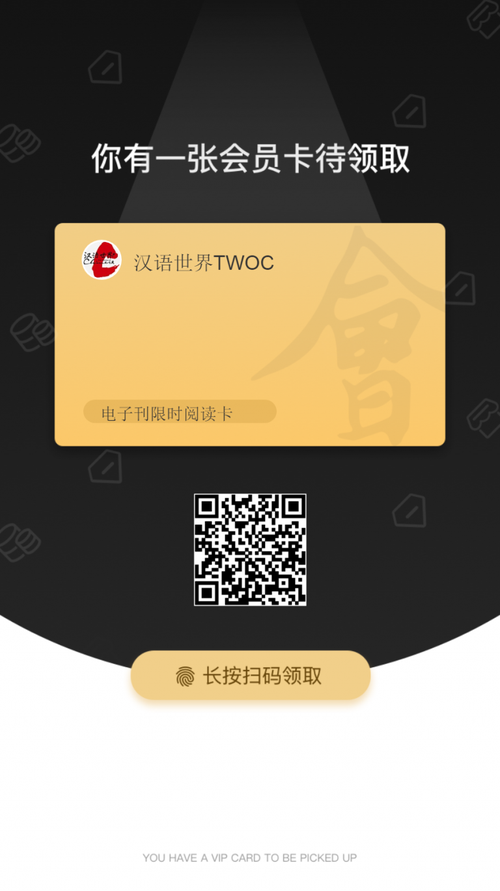 How long does it last?
The "Summer Reading Gift Card" is valid for 30 days starting on the date of download.
What magazines will I be able to access?
You will have access to our first three issues of 2018. This includes:
"Fast Forward": Visit the outer reaches of space with the world's largest telescope; find out how China's LGBT community is fighting conversion therapy; learn the history of Beijing's Silicon Valley; and much more
"The Noughty Nineties" Meet the post-90s millennials hoping to change China, and the migrants struggling to survive demolitions in the capital. Take a cross-country journey on a "Chinatown bus," and join a game of goat polo at a Kazakh wedding.
"Vital Signs" The attempts to reform China's aging healthcare system are highlighted by the poignant diary of a Beijing grandfather's dying days. Relive a decade of "human flesh searches," visit China's coconut country, and get a first-hand look into booming beverage battles.
What if I am not a WeChat user?
For our international followers who don't have WeChat, we are providing a discounted yearly subscription to our magazine for international readers: US$64.80 (including worldwide postage!), until the end of July.
---