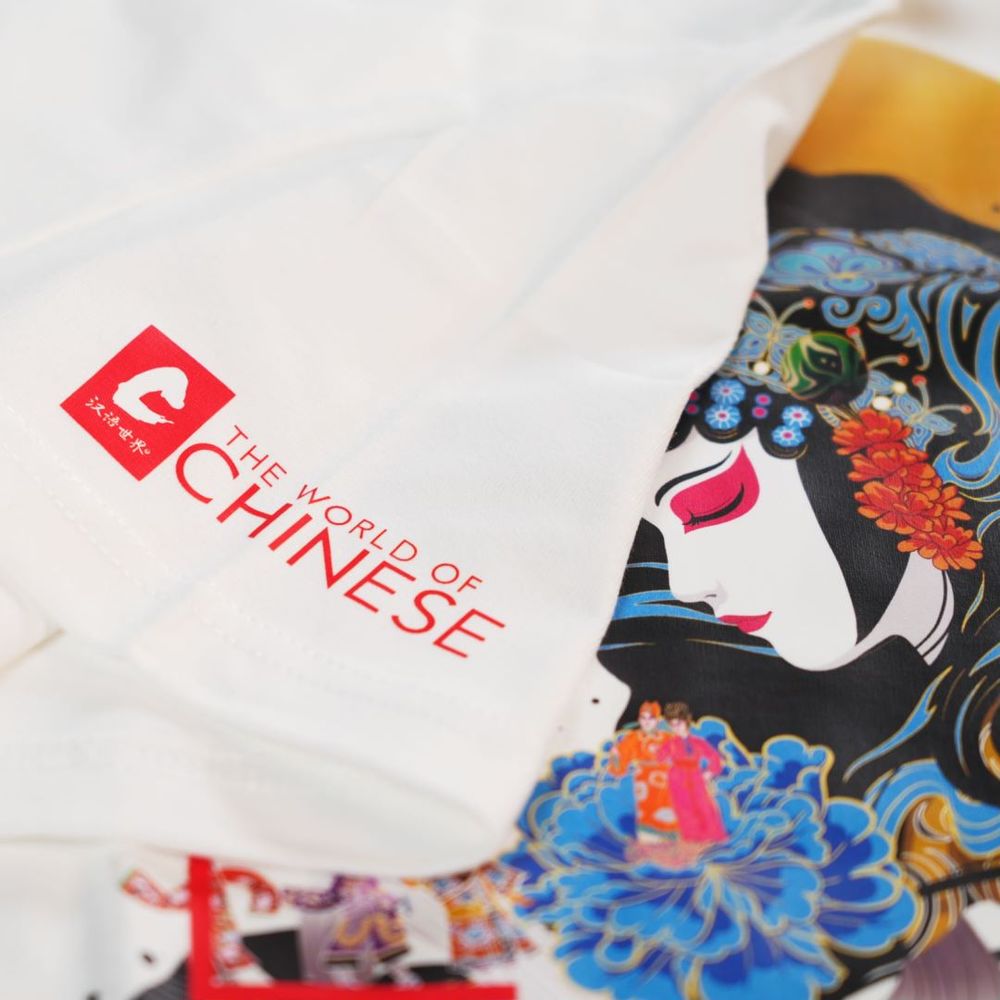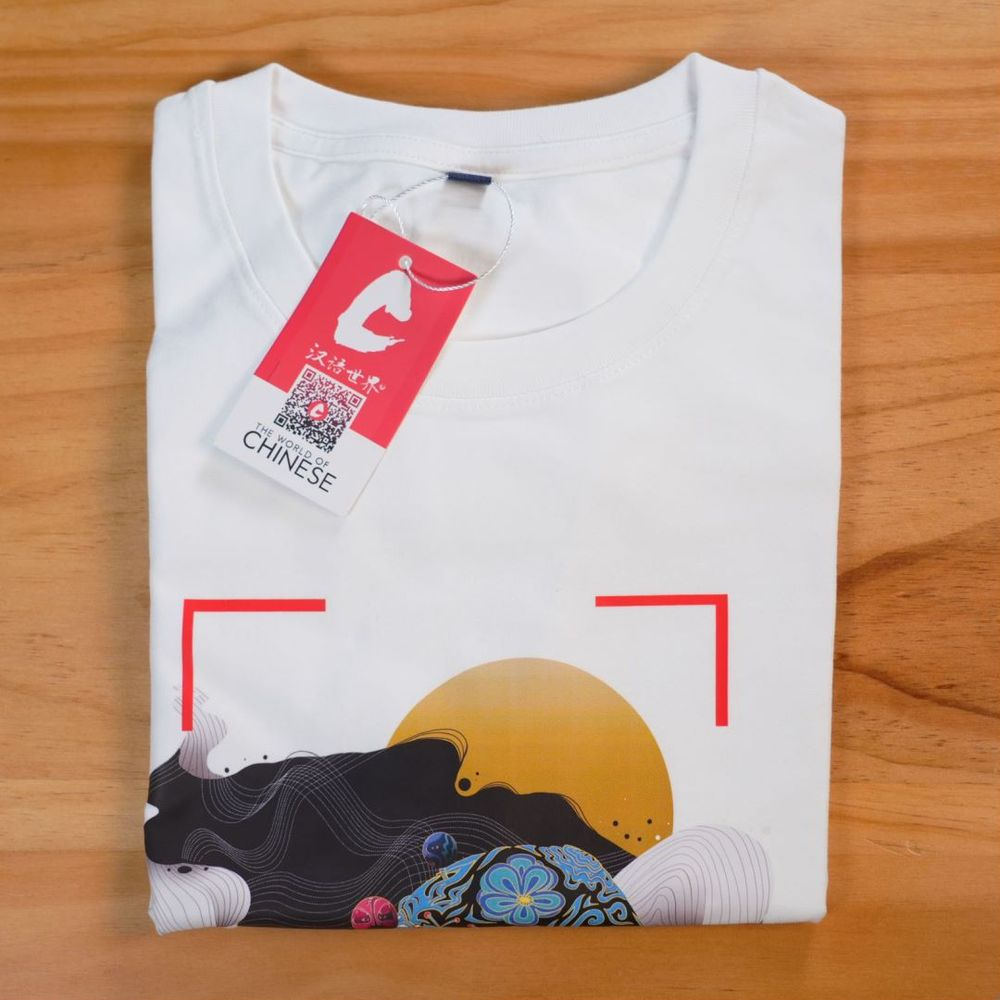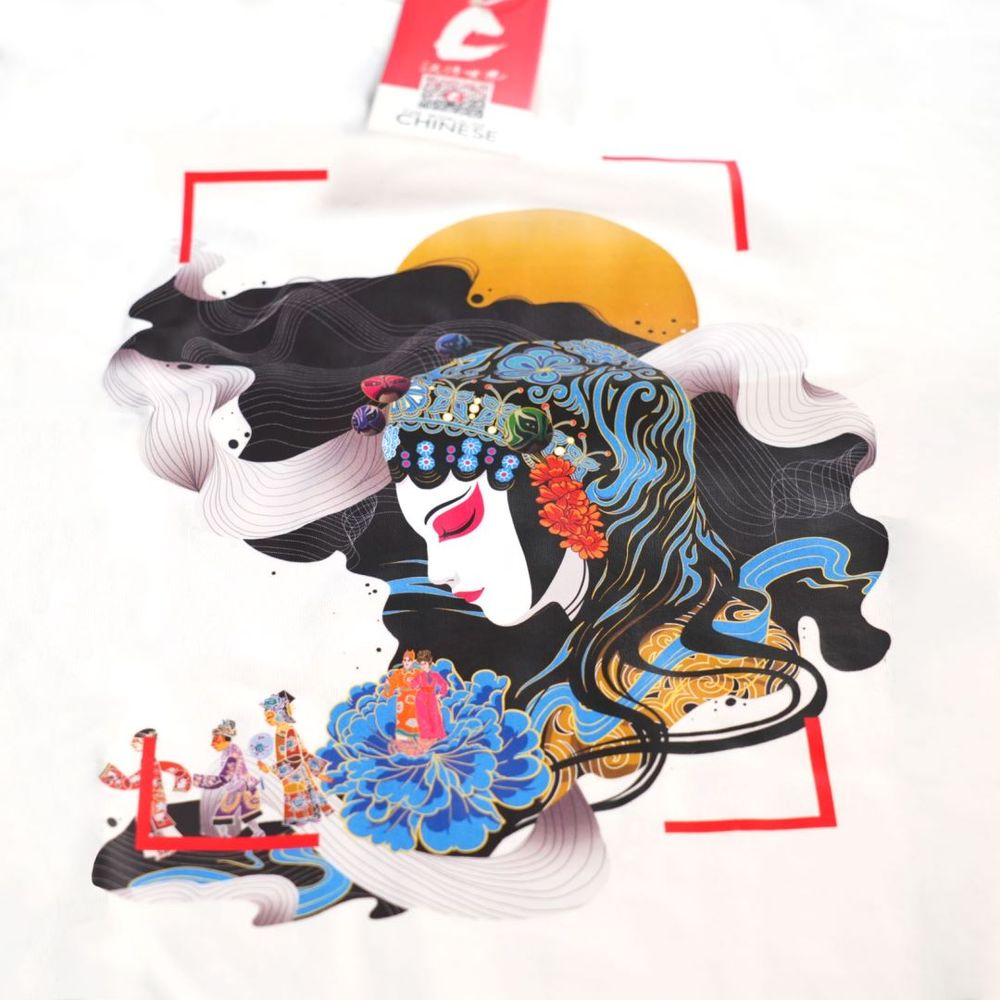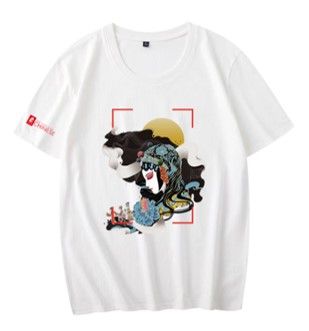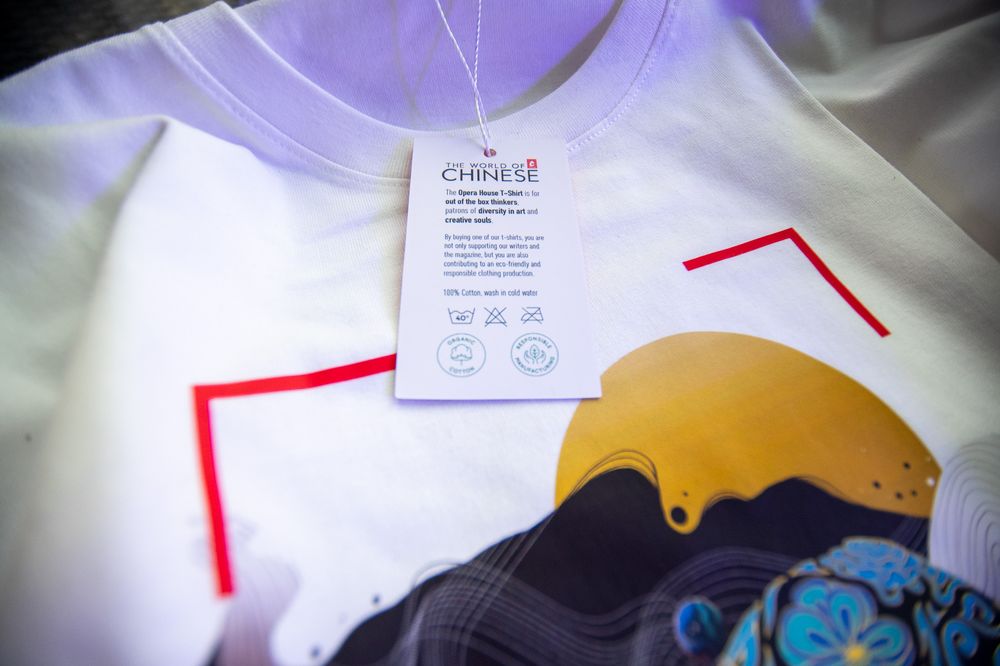 "Upstaged" Chinese Opera White T-Shirt
One of our most popular magazine covers is now a T-shirt you can wear in your everyday life! Shortlisted by the 2022 SOPA Awards in the "Art and Culture Reporting" category, our cover story for this issue, "Upstaged" (Issue 5, 2021) delves into the rich, vanishing world of grassroots Chinese opera and the efforts made to save China's regional cultural diversity.
The custom cover art for the Opera issue evokes traditional ink-wash painting, with futuristic DNA-like strands implying a story of heritage, evolution, and flux. Thick brushes of black and sprinkles of vibrant color do justice to opera's rich cultural diversityand unparalleled sense of spectacle, despite its uncertain future. The four red cornersevokes the dimensions of the original magazine cover while reflecting one of our most important values—that which is to break out of the frame and go well beyond the headlines we are fed every day.
Material: 100% Cotton
Weight: 250g