Lighting incense at Lingyin Temple for an auspicious year ahead
The Lunar New Year at the Lingyin Temple in Hangzhou, Zhejiang province, almost always starts with an influx of pilgrims in the early hours of the morning to "burn the first incense" (烧头香)—a millennium-old tradition across China's Buddhist temples. According to Master Guangquan, Lingyin's abbot, the first incense you burn in the New Year is symbolic regardless of the time, but believers show up extra early to pay homage to the Buddha as a sign of sincerity.
Ancient customs regarding burning the first incense were more strict. Records state that the blessings went only to the first person to burn incense for the Buddha. Meng Yue, a Song Dynasty (960 – 1279) scholar wrote about this custom: "Many pilgrims compete to burn the first incense in early morning. Some of them lodged in the temple, others got up in the middle of the night." Not much seems to have changed in the centuries since.
Catering to the faithful, Lingyin Temple, one of the most notable monasteries in southern China and a national cultural heritage site, often stays open on New Year's Eve until 2 a.m. to receive pious worshipers, which can reach 8,000 at peak times. On New Year's Day, there are ten times as many visitors.
First built in 326 CE by an Indian monk called Chan Master Huili, Lingyin Temple has long been the center of Hangzhou's religious life. Known as the heart of the "Southeastern Buddhist Kingdom" since the 10th century, Hangzhou has a flourishing Buddhist culture.
It can be cold, crowded, and competitive, but with the other option is sitting through the Spring Festival Gala in front of the TV, there are far less inspiring places to be than Lingyin Temple at the New Year season in Hangzhou.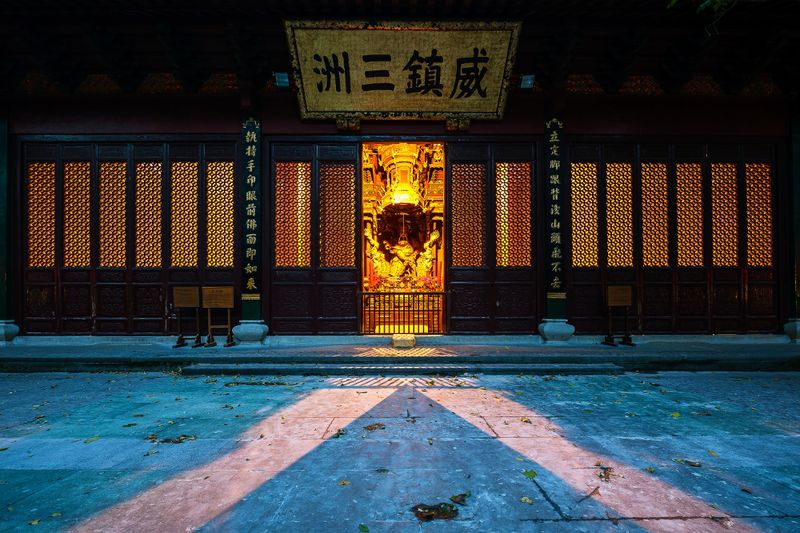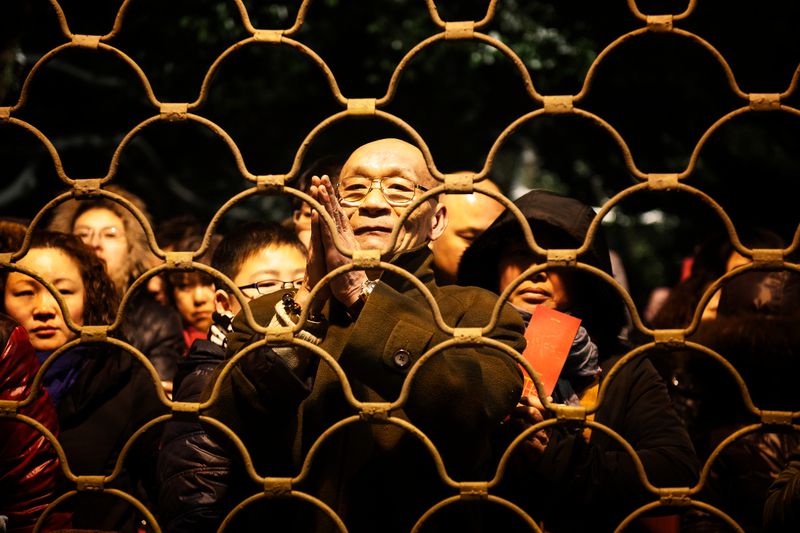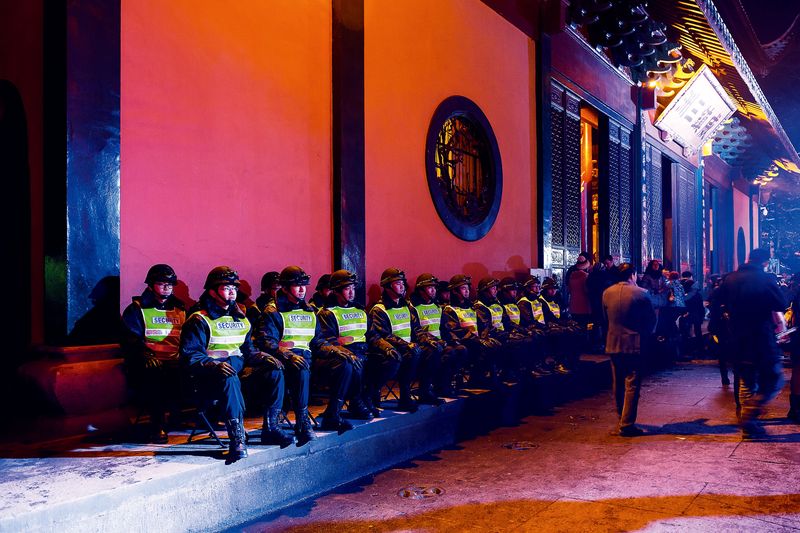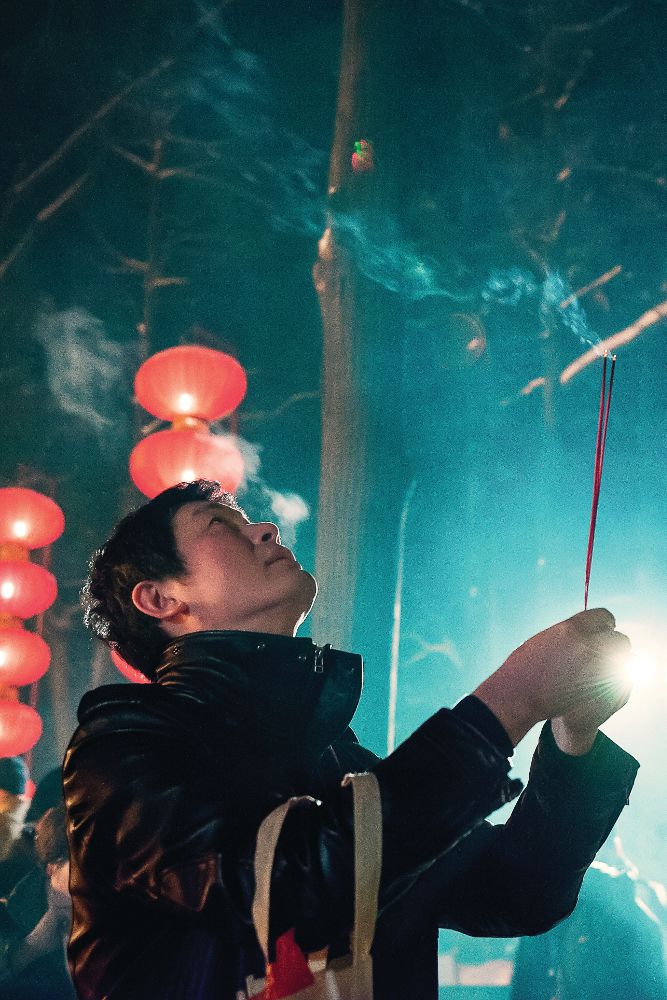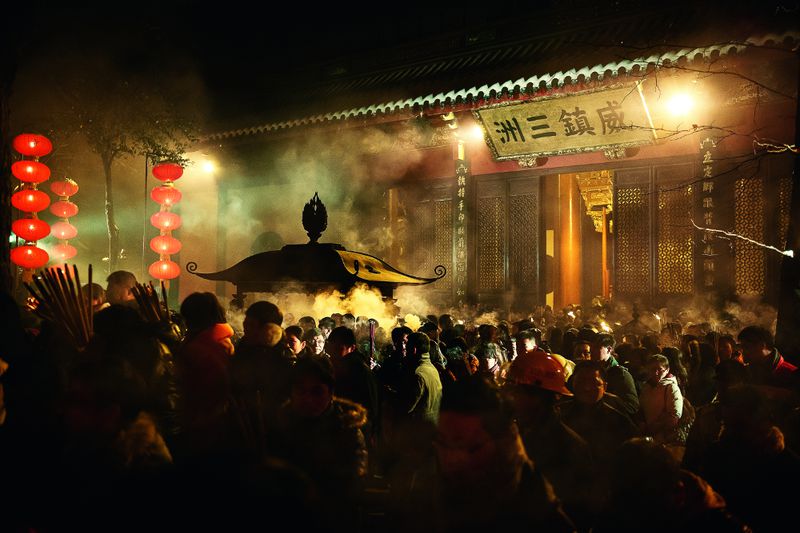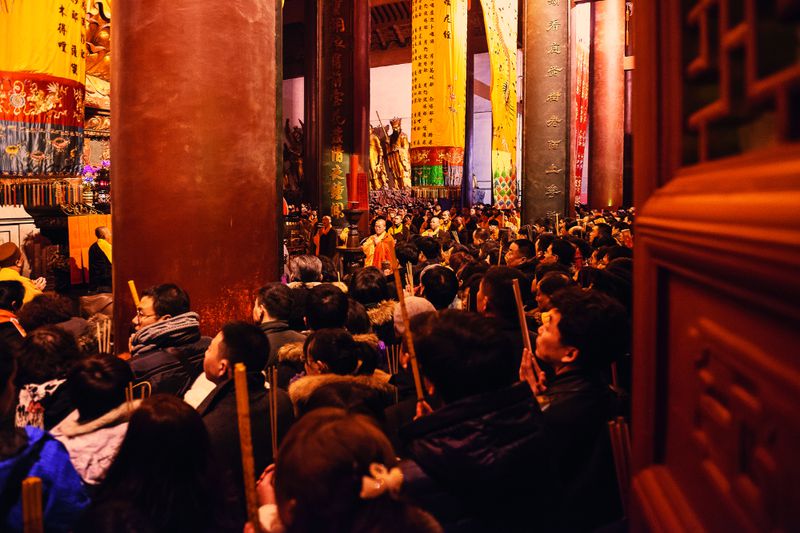 Photography by Xu Jing (许敬)
---
Burning In the New Year is a story from our issue, "Taobao Town." To read the entire issue, become a subscriber and receive the full magazine. Alternatively, you can purchase the digital version from the App Store.
---