Telecom operator Seatel discusses the challenges and strategies facing Chinese companies abroad
When Thailand's government backed out of an agreement to lay 870 kilometers of high-speed Chinese railway through the country last spring due to financing disputes, skeptics were quick to suggest cracks were appearing in China's "One Belt One Road" (OBOR) initiative.
Indeed, for a project on the scale and ambition of a modern-day Silk Road, which aims to build infrastructure connecting around 50 countries (and counting) over land and sea, most people were surprised that roadblocks hadn't appeared sooner.
Over the past year, as another high-speed rail project failed to materialize in Indonesia and plans to build a vast industrial park sparked protests in Sri Lanka, critics having been impatiently trying to figure out the end-goal of China's overseas infrastructural investments—will OBOR ultimately deliver anything new, or will China just ferry all the same goods to more countries somewhat faster than before?
To one Chinese-owned private telecommunication provider, the Southeast Asia Telecom Group (Seatel), the answer is quite clear: build it, but make sure you have to have something to deliver too.
"Some of the Chinese projects [under OBOR] are about building other infrastructure, such as office buildings for the local government; some…are providing equipment. Very few, practically no companies invest in or operate telecom projects," says Zhang Yudong, Seatel's Chief Administrative Officer. "For this product, because the end-users are the general public, we can have an idea of the feelings about the products and services from a Chinese company and the advanced technologies."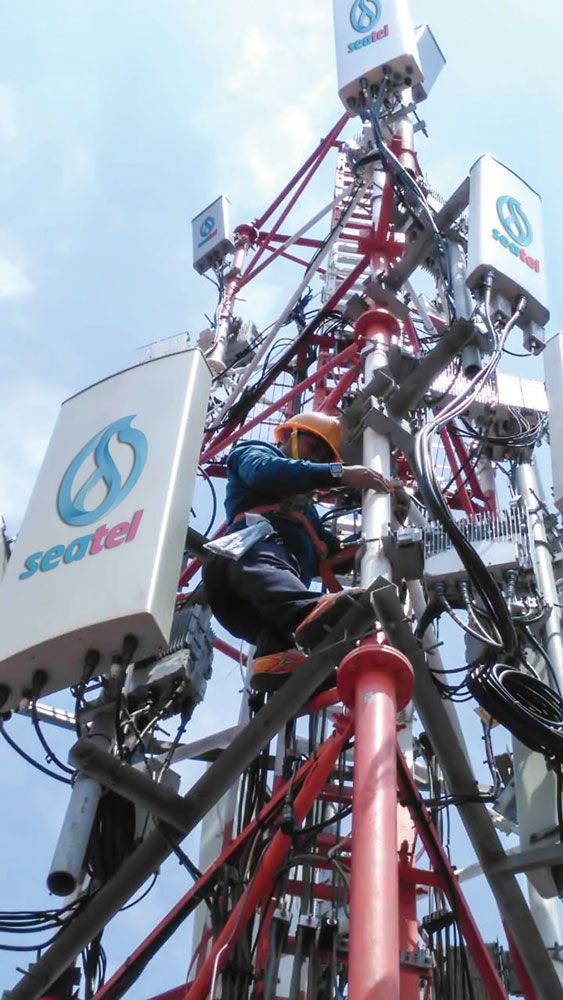 After all, the ancient Silk Roads from which OBOR took inspiration were not so much defined, physical routes than a loose network of trading links, sustained by the appetite for fine Chinese silk and other goods. It was the silk that created the road—not the other way around.
"So far, most of the products provided, delivered, or conducted by Chinese companies [in the region] are providing basic infrastructures to the developing countries, like building bridges or building reservoirs or building roads," Zhang says. He believes Seatel is at the forefront of something different: "Our company is in the business of providing high-tech telecom communication, so if our products are excellent and outstanding, then the local people have a better impression of Chinese companies."
Specifically, Seatel is in the business of providing what aims to be the "most advanced 100 percent 4G VoLTE [voice over LTE] mobile communication network in [the] Southeast Asia area," according to the company's official statements. As mobile operators usually use 4G (LTE) systems for carrying data only, reverting to 2G or 3G systems for carrying voice, Seatel's plans would make it the first 100 percent 4G carrier in the region.
On the most basic level, the project concerns infrastructure: installing 10,000 kilometers of fiber routes under the ground of the company's host country Cambodia, a total investment of 400 million USD. However, the company also offers user-oriented mobile and wireless communication services, making a bold bid to differentiate itself from Cambodia's existing telecom operators—as well as the general blueprint of mobile network development worldwide—by jumping straight into a  4G-only service package.
This strategy, says Zhang, takes to the logical extreme what developmental theorists have long called the "leapfrog" model of telecom development in the Third World: "The system in Cambodia is relatively primitive; not many people use landlines; but then because we introduce mobile telecom technologies, they can 'leap' into smartphones…and you can use the internet and call at the same time."
Seatel's deputy sales manager Cheang Kimeang, a longtime resident of Phnom Penh, presents these developments as beneficial for local economic growth—"it brings connectivity not only to the entire country but to the entire world…starting from local people, [to] local investors, [to] foreign investors." Local social-media marketing analyst Anthony Galliano, on the other hand, puts it in more practical terms: "The market is starving for faster internet…if Seatel can differentiate with demonstrably better speed, the consumer will shift," he told the Phnom Penh Post back when Seatel launched their services in 2015.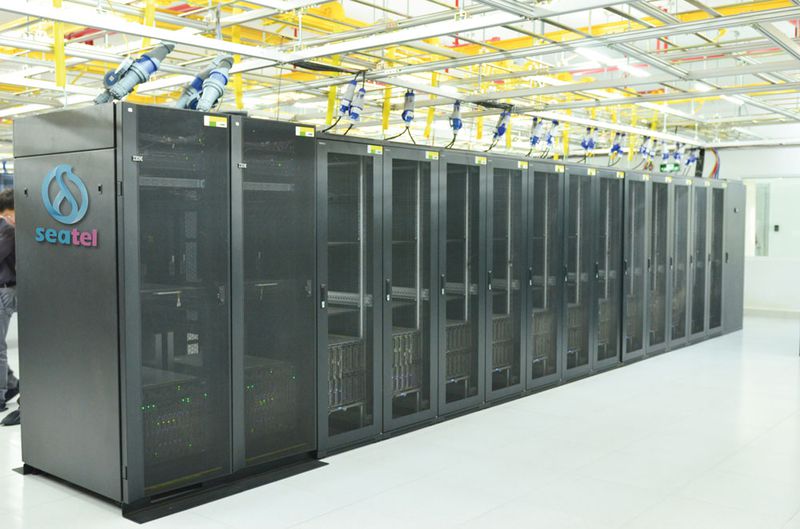 It's also a strategy that will likely give Seatel customers faster and better-quality mobile services than is available in most of China itself, where many customers still straggle with 2G and 3G infrastructure as they wait for state operators' 4G upgrades. There's also opportunity for China's rising smartphone makers to showcase their products in Southeast Asian markets through telecom investments: in addition to their own proprietary smartphone models, Seatel customers have access to the latest flagship phones from Huawei and ZTE.
Registered in Singapore under Chinese ownership in 2014, Seatel has established subsidiaries in Cambodia, Laos, Myanmar, Nepal, Bangladesh, Vietnam, the Philippines, and Guangzhou, China. The company entered Cambodia the same year it was founded by buying out Russian-run mobile company GT-TELL, which at the time had the smallest market share of Cambodia's seven existing mobile operators. The acquisition helped to internationalize Seatel's body of employees, which is now composed of Chinese technical staff integrated into a team which is 80 percent Khmer and includes employees from India, France, South Korea, and Central Asian nations, some of which are regions where Seatel hopes to expand.
Zhang is betting on his team's diversity to ensure future success, as "having technical skills and international connections, including foreign languages, is important in a Chinese company to communicate with its employees and customers."
Is this a blueprint for success for OBOR initiatives in risky and emerging markets? For now, it's too soon to tell. But with Seatel having established a foothold in all 25 provinces of Cambodia within two years of launch, with an eye to becoming at least the country's second largest telecom company in two years, it makes a persuasive argument.
---
Hard Cell is a story from our issue, "Wheel Life China." To read the entire issue, become a subscriber and receive the full magazine. Alternatively, you can purchase the digital version from the App Store.
---