Tomorrow's party congress means a whole host of measures for the capital
Many aspects of everyday life in Beijing are going to be a bit more difficult this week, as multiple measures are enacted ahead of tomorrow's once-every-five-years Party Congress meeting, which charts the political direction of future Chinese governance.
For the Communist Party of China, the meeting is a huge deal.
For Beijing residents, the most inconvenient, obvious change is likely the subway security measures. At most stations, it adds at least a few minutes to your trip, as security staff are more careful about waving people through: expect body searches and random ID checks. But at major stations that have been long grappling with massive congestion during rush hour, the cascading effects of the security measures mean the choke points are getting even slower to pass though. The result at these stations? This.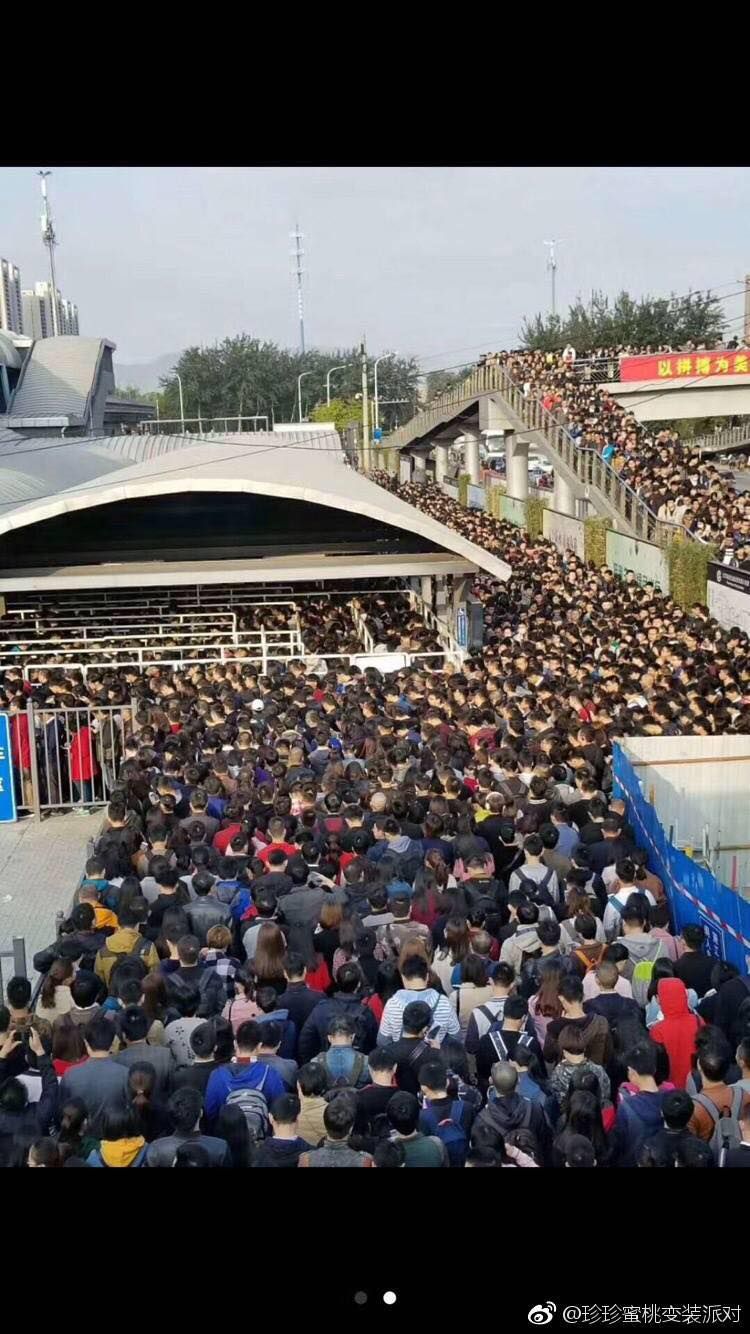 Meanwhile, discussions on Weibo regarding these crowds have since been obliterated by the censors. 

It's not just the subway network seeing extra security. Numerous sites around the capital have extra guards outside, and there are reports of extensive closures of bars and restaurants in key districts, such as the Gongti West area and Sanlitun, for the duration of the congress—the length of which is currently indeterminate, but likely to last up to (and including) the weekend, and possibly October 25, judging by various closures that have already confirmed.
Congress attendees are also facing certain restrictions, but for PR purposes rather than security. Fancy dishes like sea cucumber, and extravagant haircuts, have been banned amid the many cuts to their perks, in order to project an image of frugality. (Though of course, nothing is too expensive when it comes to security).
The one upside has been a lack of pollution and poor weather, as factories are shut down and blue skies are magicked into existence with cloud seeding, For those inconvenienced by all the added security measures… well, unfortunately, some media outlets are reporting that the security measures are likely to stick around for "weeks" after the congress has concluded, so any extravagant Halloween plans may well have to be toned down.
---