China's "cashless society" will be developed from existing credit schemes—but how reliable are they?
When Zhao, a college student, was sued in civil court over a debt early this year, she saw her "Sesame Credit" ranking plummet overnight. The court had shared a list of defendants with Sesame, who downgraded her to the lowest-possible rating and had labeled her a "laolai"—basically a deadbeat who doesn't pay loans. Zhao feared for the consequences upon graduation in July: "Will it influence my job seeking negatively if these credit records can be checked online?" she asked People.cn.
That may be the least of her worries. Authorities plan to take the results of several trial "credit" programs being run by different private companies, then decide how to integrate and implement them nationwide by 2020. To avoid potential conflicts of interest, allay concerns over privacy, and reduce the possibility that private businesses could gain a cartel-like grip on the country's finances, the PBOC is now expected to either merge the data into an external third partner, or create an industry regulator to monitor all the schemes.
"Cashless" payment systems have become incredibly popular in recent years—52 percent of WeChat users conduct less than 20 percent of transactions with cash, and consumers spent 5.5 trillion USD through Chinese mobile-payment platforms, nearly 50 times more than US citizens, according to a 2016 Tencent Research Institute report. It is through these online payment platforms that the seeds for a much more comprehensive social-credit ranking have been planted. By taking data from these widely used online payment accounts—and assessing the social mobility of individuals' payment histories—private companies already have a leg-up in developing these schemes.
But what kind of data are we talking about?
Sesame Credit and China Rapid Finance aim to provide profiles of the app users that can be used by third parties to assess the reliability of prospective borrowers for loans.
These third parties at present are made up of a smattering of clients who offer financing under much less onerous requirements than major state-run banks. One player is the peer-to-peer (P2P) lending industry, which is worth a potential 60 billion USD in China, but is riddled with Ponzi schemes and failed loans due to lack of regulations. Technode reported that, at the close of 2016, there were 816 billion RMB worth of outstanding P2P loans on the collective books.
The industry has been growing at dizzying speed, but has often been in the headlines for the spectacular collapses of its companies, or accusations of loan sharking and violence. Recent high-profile scandals involve "naked loans"—when cash-strapped, usually female university students submit nude pictures of themselves as collateral for high-interest loans, with the threat of the embarrassing images being deliberately leaked if borrowers default on their repayments.
With an improved social credit score, users have a better shot at securing loans from P2P lenders, and also have improved odds of getting perks from the data giants themselves. Alibaba, for example, also has an Alipay loan program, and a travel service called Alitrip that makes use of Sesame Credit scores to allow people to book hotel rooms without deposits. Other perks can include upgraded services, access to fast-track services, and discounts.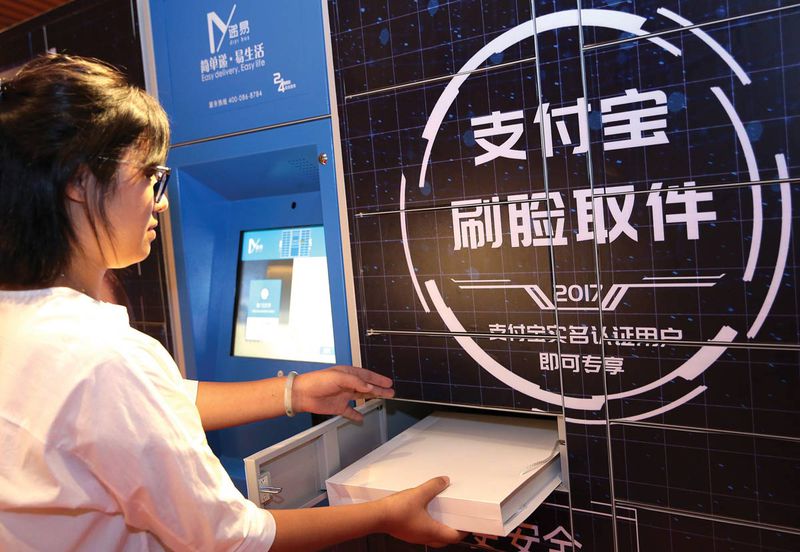 Essentially, this means that prototype social credit schemes are already in operation, and they attempt to add a degree of trust to the chaotic nature of the private lending industry in China. But they're incredibly fragmented, and there is very little supervision over the billions of RMB whizzing around the cloud.
This is part of the reason why the authorities have now moved to make all online payment processors—including giants like Alipay, which has 400 million registered users—feed transactions through a centralized, state-run clearing house by June 2018. The move has been widely interpreted as a loss for the big-data giants, as their hoarded data becomes available to the authorities or other third parties.
There are reasons to be wary even before this happens. An investigation by the Beijng Zhishui Technology Company, a finance consultancy, found that, for just 400 RMB (60 USD), certain operators claim they can completely reset the nine criteria that make up someone's Sesame Credit score. This can include credit ratings, property ownership certificates, and driver's license details. Other criteria can include the contact details of referees at a company, as well as occupation and any educational certificates you may hold.
The company's investigation interviewed one "black credit" score modifier, who said that together with his hacking partner in crime, the pair had made 200,000 RMB in a single month by selling these services through Taobao. The deal comes at a significant risk: Users have to hand over their Alipay login information and passwords to allow hackers to alter their personal details, effectively granting them total access to their accounts.
But the potential rewards are tempting: The report included screenshots purporting to show someone with no credit score becoming the owner of a BMW and two apartments, as well a degree from Peking University. The fake identity—a wealthy overseas Chinese returnee to China with an excellent credit score—was repurposed from a trove of real personal information gathered over many years, and used to fill in blanks on social-credit forms.
Whether or how these modifications actually work, however, is still unclear. In online forums, customers swapped stories, with most experiencing little change in their credit score, or instead seeing their scores gradually improve over time, rather than all at once. A representative of Sesame Credit told the company's investigators that new information is verified only after it is submitted, offering no firm conclusions either way.
The hacker, however, did reveal what may become a recurring Achilles heel in years to come: "Information managed by different government systems cannot be cross-checked, such as the certificate of property ownership and the ID card," he told the company.
The social credit system is almost certain to centralize existing databanks, but beyond that, it may also make guesses about people's character based on their purchase history. "Someone who plays video games for ten hours a day, for example, would be considered an idle person," Sesame's Technology director Li Yingyun told Caixin. "Someone who frequently buys diapers would be considered as probably a parent, who on balance is more likely to have a sense of responsibility."
Concerns about the merits of these sort of metrics have prompted Beijing to reconsider how the PBOC might license scorers in the future, as have the lack of data-sharing among giant companies who operate rival e-commerce and online financing arms, making a comprehensive credit score far less likely. Financial experts also warn of a "cashless society" where "an individual's purchasing power, and their value to the consumer system, can be determined by his or her demographics, online behavior, and choices," as one former banker wrote in the South China Morning Post in October.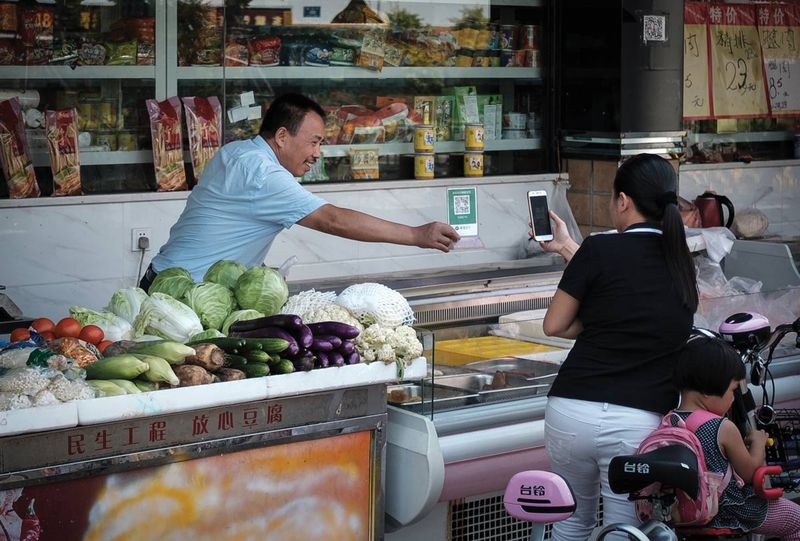 These concerns have not stopped millions of Chinese, young and old, from joining the cashless revolution: Today, 40 percent of Chinese carry less than 100 RMB in their pocket, and use apps to pay for meals, rent, airline tickets, taxis and bicycle shares: 86 percent of respondents told Tencent they had no concerns about being without cash, as long as they had their phone. But what if their phone is stolen or hacked? What if they are locked out of their WeChat account, or the Wi-Fi suddenly goes down? And these are just the most pragmatic of worries.
Google ranks websites according to which other sites they are linked to, and Facebook suggests social groupings through mutual friends, so it is perhaps unsurprising that Sesame's proposed social credit system will define people by their "interpersonal relationships." Exactly what this means is still unclear, beyond the ominous announcement that it will assess "positive energy."
But perhaps the biggest aspect of the entire social credit scheme has gone almost entirely under the radar. At the end of October, the Standing Committee of the National People's Congress considered a law that would require vendors to seek approval before going online. A key aspect of this law would involve instituting some of the first taxes on e-commerce transactions which, at present, are unregulated and thus untaxed—which goes a long way toward explaining how and why China's e-commerce sector has exploded.
But in order to develop a social credit score, the current prototypes already rely on measuring people's transactions, and will thus increase the transparency of the entire e-commerce sector—making things much easier, at least, for the taxman.
---
Credit Crunch is a story from our issue, "Cloud Country." To read the entire issue, become a subscriber and receive the full magazine. Alternatively, you can purchase the digital version from the App Store.
---