China goes to the beach, come rain or shine
Holidays are precious for the Chinese, who enjoy some of the least amount of official vacation days in the world. While the Spring and Qingming ("Tomb Sweeping") festivals are celebrations of family, summer is when much of the population turn into wanderers and seafarers, searching for the perfect tranquil refuge—and preserving it in snapshots.
"The cure for anything is saltwater…sweat, or tears, or the sea itself," an old father advises his son in Isak Dinesen's 1934 short story, "The Deluge at Norderney." Chinese vacationers may not be looking for healing, but on this year's Labor Day, even as temperatures took a nosedive to 11 degrees Celsius on northern Chinese beaches, tourists flocked to make the semi-mandatory sea pilgrimage at this unofficial start of summer.
Wrapped in ponchos and shawls, they somehow find it possible to wield selfie-sticks and let their fuchsia-colored windbreakers flutter gracefully in the wind. A nation still suspicious of the suntan, the Chinese experience of a beach holiday is mostly visual and culinary. Freezing sprays, coarse sands, and coasts ringed with rocky canyons are no hardship when one's goal is to capture these moments in a palette of photos—or the seafood in silvery aluminum foils, barbecued on skewers along the rows of smoky stands that string out lights and set up shop as the evening falls.
A recent popular activity for Chinese beach vacationers is a boat ride to sea to view thousands of seagulls. Nana, a Beijing-based tour operator, calls it a new "ritual for sea-struck tourists." Naïve vacationers are amazed to see the birds follow the boat for hours, believing it's due to the food that the tourists throw. Actually, the seagulls are drawn by the boat's ultrasonic waves—rather like the subtle, hypnotizing magic that draw the Chinese themselves to the sea.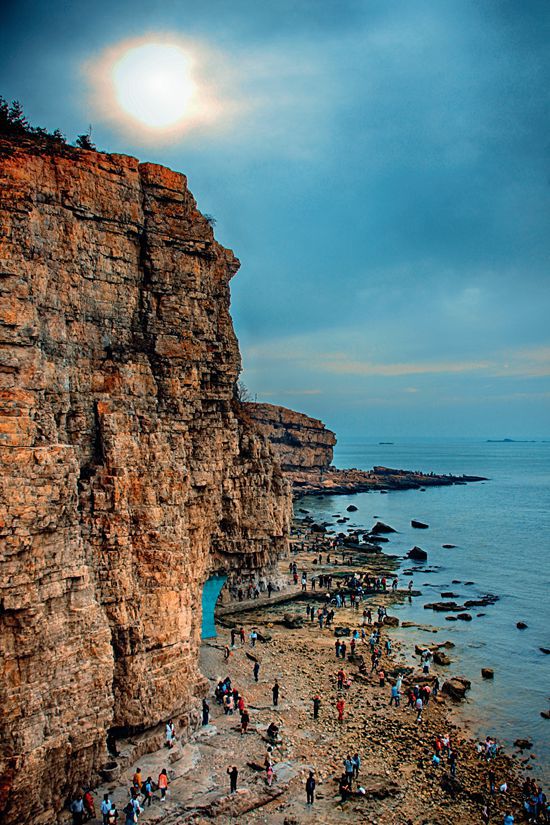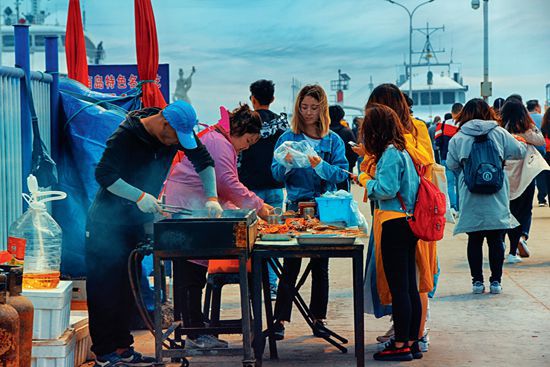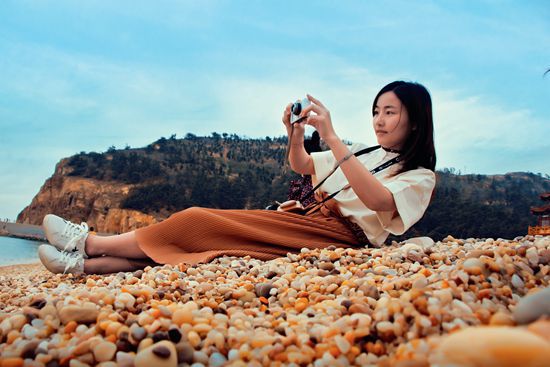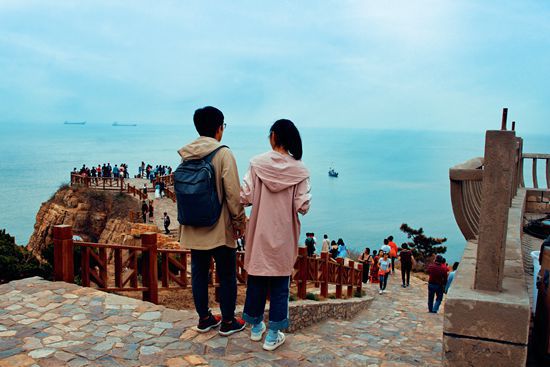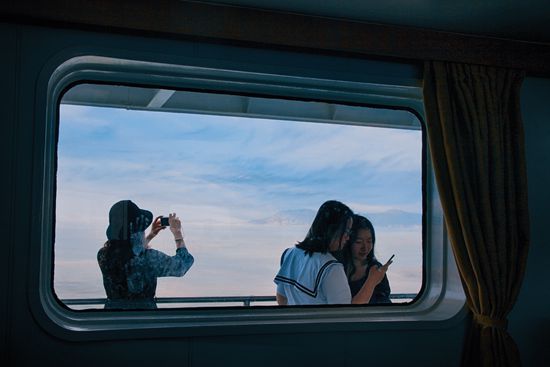 ---
Going Coastal is a story from our issue, "Modern Family." To read the entire issue, become a subscriber and receive the full magazine. Alternatively, you can purchase the digital version from the App Store.
---