With a population of 107,166, the Maonan are one of China's lesser-known minority groups
The Huanjiang Maonan Autonomous County (环江毛南族自治县), located in the northwestern part of the "heavenly" Guangxi Zhuang Autonomous Region, is home to one of China's lesser-known minorities, the Maonan (毛南族).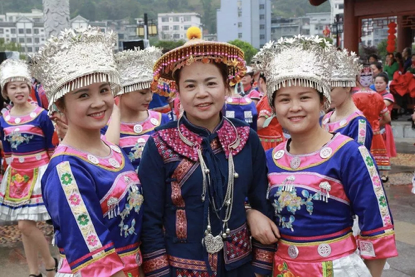 An ethnic group of 107,166 people, the Maonan, whose name in their own language means "the local people" have a long history in this mountainous region, though they didn't appear in the documents of the Han majority until the 11th century. According to China.org,
"Long subjected to the oppression of the ruling class, the Maonan areas developed very slowly. At the end of the Ming Dynasty (1368-1644), the Maonans still used wooden hoes and ploughs….The Maonan people are chiefly engaged in agriculture, but also have sidelines which yield more than half of their total income, such as weaving bamboo ware, raising beef cattle, making wooden articles and casting iron."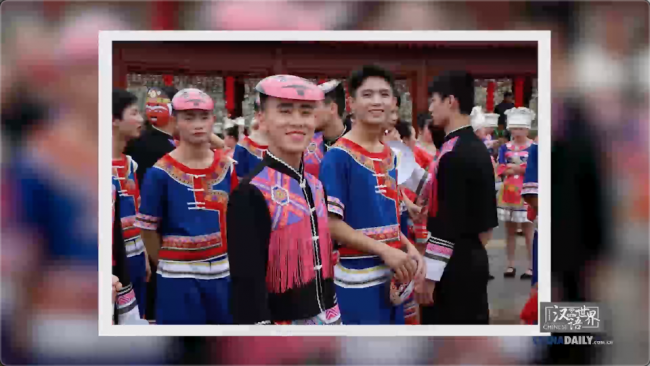 The local tourism slogans promotes MaoNan culture with the phrase 毛南族人能歌善舞热情好客 ("Maonan people are known for being able to sing and dance, and being hopspitable). Drinking is a popular pasttime for adult men, and it is considered impolite to receive guests without wine.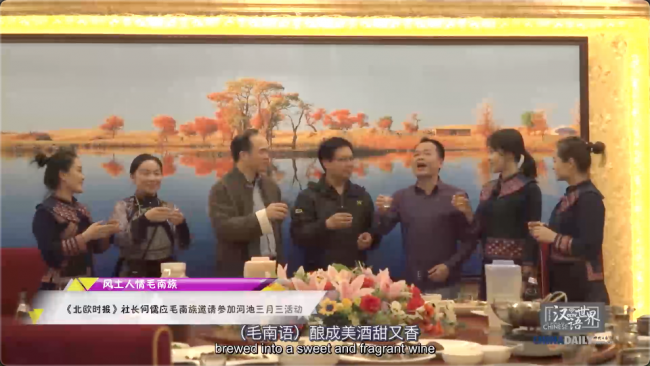 The Huanjiang region is still largely made up of small villages inhabited by families of the same clan. Traditional homes are called ganlan towers (干栏楼), with an upper floor containing the living quarters and the ground floor housing poultry and livestock. Maonan ganlan homes takes advantage of their mountain surroundings by using stone as their primary component, used in building pillars, steps, and the roof.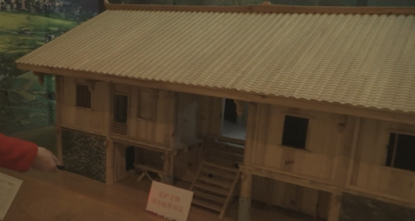 Maonan handcrafts have several distinctive features. One well-known example is the dingkahua (顶卡花), which in the local language means "woven bamboo hat with a pattern on the back."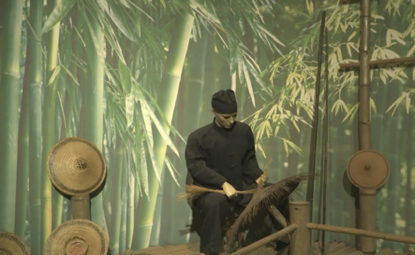 Other handcrafts are used in unique Maonan festivals: The horse-leather ball (马革球), a football made woven with golden bamboo, is played during the Maonan Pumpkin Festival (南瓜节) on the ninth day of the ninth lunar month, which is celebrated in some other parts of China as the "Double Ninth Festival."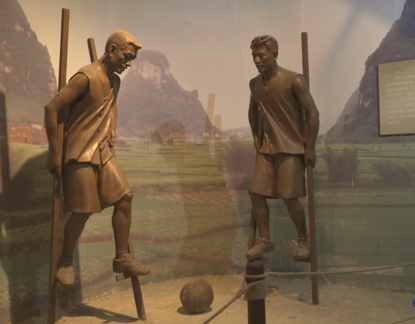 Many Guangxi ethnic groups gather together to perform during the Sanyuesan (三月三), a traditional Zhuang festival which is held on the third day of the third lunar month. During the festivities, the Maonan delegation performs their nuo mask dance (傩面舞), donning carved wooden masks with varying facial expressions.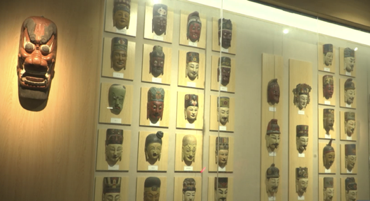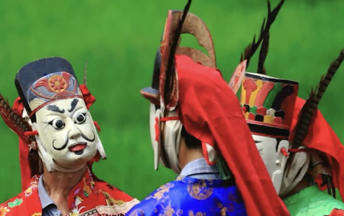 The lives of the Maonan are traditionally full of song, with many genres including indoor and outdoor songs, songs sung on the mountain, love songs, songs for blessing newlyweds, songs for welcoming guests, songs for giving toasts, and legends sung about Maonan ancestors.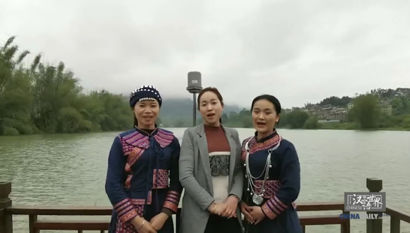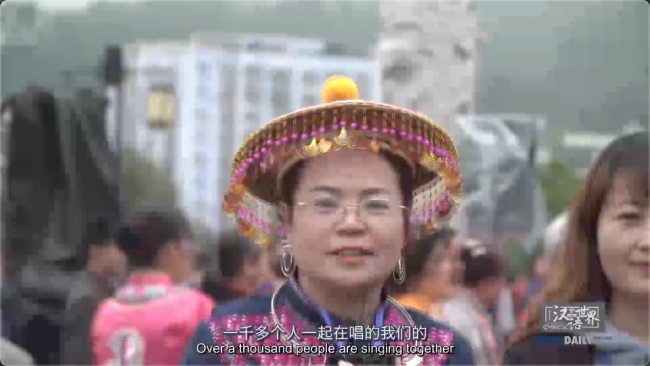 In the first part of this episode's TWOC TV, we witness a Maonan celebration of Sanyuesan.
In the second part, the hosts tour the Maonan Museum in Huanjiang to learn more about the culture, and concludes the episode with some local scenery accompanied by a village song.
---