Almost 200 million Chinese go on vacation, a man poos an AirPod, and a billionaire family pays $6.5 million to get their daughter into Stanford—it's Viral Week
Viral Week is our weekly round-up of the weekend's trending memes, humor, rumor, gossip, and everything else Chinese netizens are chatting about.
This week, someone's breath really stinks of durian, while taekwondo students and gym rats get into a violent spat, and China goes on vacation for May holiday, but first…
"Pretty" Professor Wins Award
Molecular biology Princeton University professor Nieng Yan was elected foreign associate to the US National Academy of Sciences. Yan first found fame on CCTV; although she advocated for women in science, the audience was mostly impressed by her good looks and her down-to-earth Weibo posts.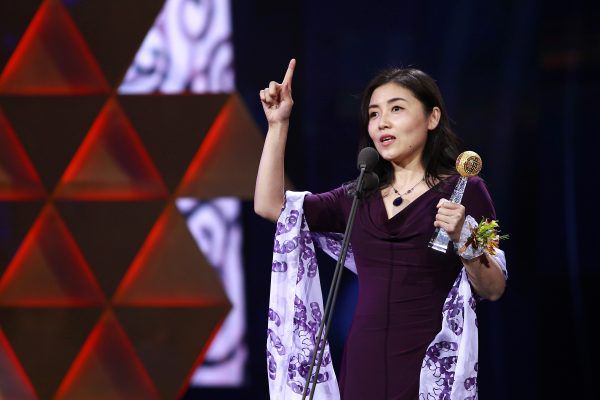 Drunk or Durian?
Last month, a Jiangsu man claimed that his failed breathalyzer test only indicated the pungent durian fruit he had just eaten; later, a blood test confirmed his sobriety. A video published this week went viral, with police officers trying out their own durian breathalyzer tests.
Pooing Airpods
A Taiwanese man woke up to discover that he had unwittingly swallowed one of his AirPods. After he excreted it, he was elated to discover it was still working (after a thorough wash.)
Brawl in the Mall
Resembling a scene out of a kung fu movie, a dispute between students of a taekwondo school and gym staff turned into an all-out fight in a Jiangsu province mall.
Varsity Blues Comes to China
Two of the biggest spenders of "Operation Varsity Blues" have turned out to be Chinese. One girl's family gave $1.2 million to secure admission to Yale University. The billionaire Zhao family behind Buchang Pharmaceuticals gave $6.5 million for their daughter to attend Stanford University (although they now claim it was for financial-need scholarships.)
Criminal complaints have not been filed, although both girls have lost admission. Some reports express sympathy; noting that the families were introduced to Singer by Morgan Stanley financial advisers. Others cry foul, especially after a 90-minute video diary of Yusi Zhao surfaced.
May Holiday Updates
The May holiday was extended for 4 days to encourage consumer spending, prompting 195 million people to travel. Lines were long and accidents were rampant.
Ticketed passengers in Zibo, Shandong province, and Nanjing, Jiangsu province, were not allowed to board, due to travelers who purchased short-distance tickets refusing to get off the train. They were offered full refunds, but netizens still protested the decision.
Two people died and 12 others were injured at a Chengdu amusement park with a long history of safety concerns. The park was closed for "rectification" before reopening for the holidays.
7,000 people queued up at a Changsha 网红 (internet famous) restaurant to eat its spicy crayfish.
Douyin was filled with videos of long lines and stand-still foot traffic at China's most famous sites, from the Summer Palace to Mount Tai.
Post Image and Cover Image by VCG
---