Jay victorious, Sun Yang snubbed, Libra confusion, and fines for disobedience—it's Viral Week
Viral Week is our weekly round-up of the weekend's trending memes, humor, rumor, gossip, and everything else Chinese netizens are chatting about.
This week, there are generational star wars, swimmer snubbed, Marvel casts a Chinese hero, and Shaanxi warns against unfilial behavior:
Star wars
Mature fans of singer Jay Chou, 40, have declared victory over followers of youthful vocalist Cai Xukun following an inter-generational clash over which idol could claim the top spot of Weibo's "super topics" fan forum.
Swimmer's snub
Australian swimmer Mack Horton, who infamously called Chinese swimmer Sun Yang "drug cheat" at the 2016 Olympics, refused to share the podium with Sun after they won the silver and gold medal (respectively) in the 400m freestyle event at the World Swimming Championships on Sunday.  Sun faces a Court of Arbitration for Sport hearing in September over reports that he and his security guard used a hammer to smash a vial of the swimmer's blood in a clash with drug testers last year.
Baggage handling
After CGTN host Liu Xin complained that no kindhearted strangers would help with her heavy luggage at the airport, netizens took umbrage—with Liu's sense of entitlement.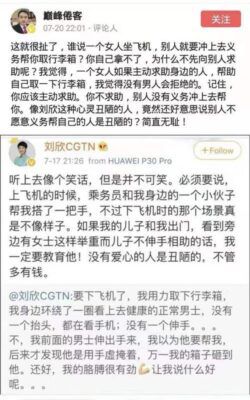 Actor stabbed
Hong Kong actor Simon Yam Tat-wah was stabbed on-stage at a promotional event in Zhongshan, Guangdong. Authorities apprehended a 53-year-old man at the scene, who they claimed was diagnosed with schizophrenia, while Yam remains hospitalized but in stable condition.
Aged appearance
Shenzhen police reunited a kidnapped child with his parents after 18 years, using a FaceApp-like program developed by Tencent to age a photograph of the boy.
Marvel-ous news
On Weibo, happiness over the casting of Canadian actor Simu Liu in Shang-Chi and the Legend of the Ten Rings, the first movie with an ethnic Chinese lead in the Marvel Cinematic Universe, was followed by outrage over Tony Leung's casting in the "Fu Manchu"-like role of "The Mandarin."
Obey or pay
Police in Xunyang county, Shaanxi, are threatening punishment for "disobedient and unfilial behaviors," including misusing one's elderly parents' retirement benefits, and "living in a new home while the elderly live in an old home."
Crypto confusion
After a Facebook spokesperson told Congress that its cryptocurrency, Libra, could compete with Alipay and WeChat Pay's billion-strong customer base, many wondered how Libra could compete where Facebook isn't even available.
Penny pinching
After a trainee teacher surnamed Zhang in Mianyang, Sichuan, was fired from her job and sued for severance pay, petty school accountants sent her 7,500 RMB in loose change, which reportedly took her over six hours to count.
Cover image from Wikimedia
---