Artist Qi Yafei's first solo exhibition in Germany is a multimedia look at generation gaps and gender politics
Performance and video artist Qi Yafei held a solo exhibition in Berlin's Migrant Bird Space from April 20 to June 7, coinciding with her tenure as an artist-in-residence at the Federal Foreign Office in the German capital.
Among the works featured in the Hebei artist's first exhibition in Germany was her highly personal 2016 piece "Wearing the Fog," awarded "Best Experimental Film" at Brooklyn's Broadway Film Festival in 2017. Filmed with her parents in their Shijiazhuang flat, the work is a double-screen video with a non-linear narrative structure that explores themes of intergenerational differences and the environmental implications of China's rapid modernization. The domestic setting is juxtaposed with Shijiazhuang's smog-choked urban spaces, the latter gradually emerging as a metaphor for the fog of indifference, routine, and conflict within the home.

The video performance "I Wonder Why" (2017), another deeply personal piece, explores divergent reactions to the end of the artist's 11-year relationship with an ex-boyfriend. As an unmarried 30-year old Chinese woman, Qi confronts the psychological damage stemming from her clash with traditional Chinese values that stigmatize her as a "leftover woman" (剩女). Staring defiantly into the camera, Qi films herself from the shoulders up as a succession of unidentifiable figures momentarily interrupt the scene in what appears to be an endless loop. A slapping sound is heard; a picture of a male exposing himself from the waist down flashes instantaneously; and Qi's face reappears, grimacing, with tousled hair, before the screen fades to black. The subversion of stereotypical female passivity exposes the violence inherent in gender politics and forces the viewer to confront the gender roles that arbitrarily subordinate women in society.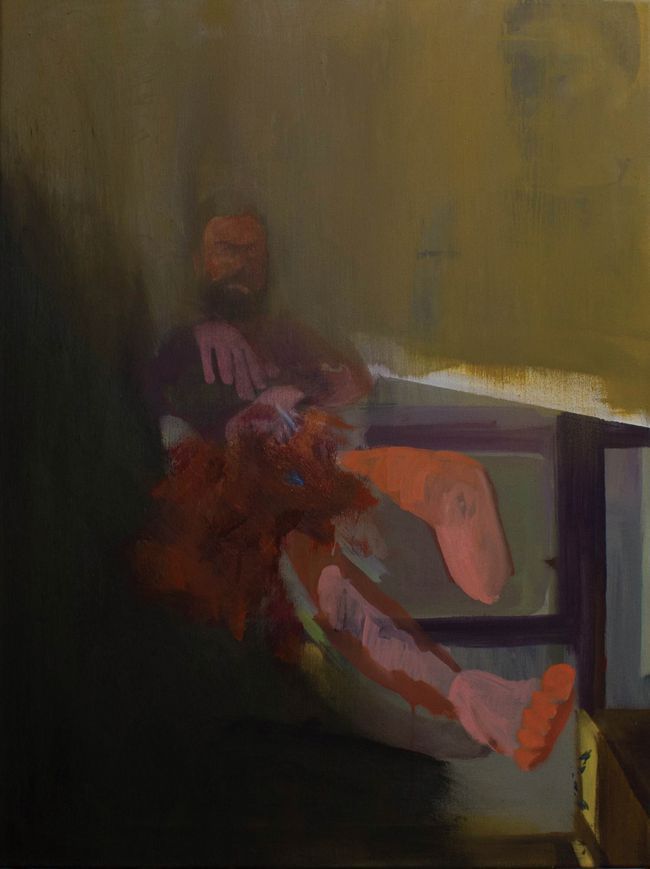 Liminal, indeterminate spaces, such as art galleries, offer possible sites for disrupting and displacing deeply embedded cultural narratives, practices, and structures. The transnational setting of the Migrant Bird Space creates still more room for contemporary art to engage thematically with pressing global issues such as gender inequality, generational conflict, environmental degradation, and more. And artists such as Qi, whose work is inflected with a compelling form of hybridity, demonstrate the continued value and necessity of art that operates within the slender margins between cultures.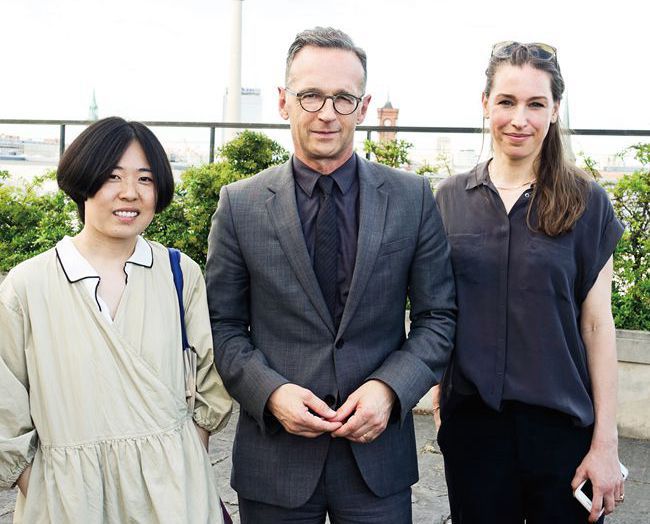 Cover image: Still from "Life Tells Lies," 2017
Images courtsey of Qi Yafei and the Migrant Bird Space Berlin
---
Gallery: Wearing the Fog is a story from our issue, "Wild Rides." To read the entire issue, become a subscriber and receive the full magazine. Alternatively, you can purchase the digital version from the App Store.
---