Artist Nut Brother collaborates with soon-to-be-evicted migrant workers and their children for his latest performance
The eviction notice came on the last day of June this year. For the residents living in Baishizhou, Shenzhen's largest "urban village," the end had finally come.
In 2017, the southern metropolis announced plans to transform all its urban villages into "clean, orderly, harmonious, safe, and happy homes" by July 2020. At the beginning of the year, there were 83,000 registered residents—possibly up to 150,000, according to some estimates—living in Baishizhou's "handshake houses" (握手楼), as neighbors call the multi-story buildings along alleys so narrow one might shake hands across them.
Many are young graduates and migrant workers, making their first way in the city. Having first arrived in Shenzhen in 2007, Hubei-born performance artist Nut Brother was once one of them. Now he's lending them his voice.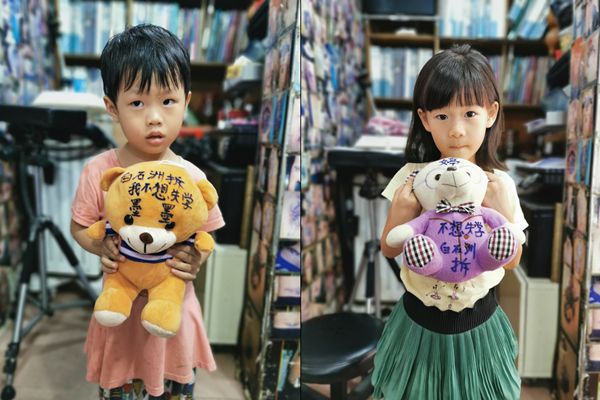 "Parents with school-aged children were panic-stricken," said Nut Brother, as China's annual school-transfer applications are normally due in April. The sudden need for housing has seen higher rents in surrounding neighborhoods further inflate. Many began to contemplate packing up their "Shenzhen Dreams" to return home.
Amid the sweep of demolition notices, Nut Brother and his friends Zheng Hongbin, Zhang Xing, Shi Jie, and Duan Peng circulated posters asking Baishizhou families to donate toys for an art project to three collection points: a local vegetable stall, a mahjong hall, and a tattoo parlor.
The team eventually collected 400 toys over two weeks, some carrying the children's names and the message written in black marker: "Baishizhou is being demolished. I don't want to lose my education." Each toy symbolized an affected child, as the Chinese word for "doll" (娃娃) is also a term of endearment for children.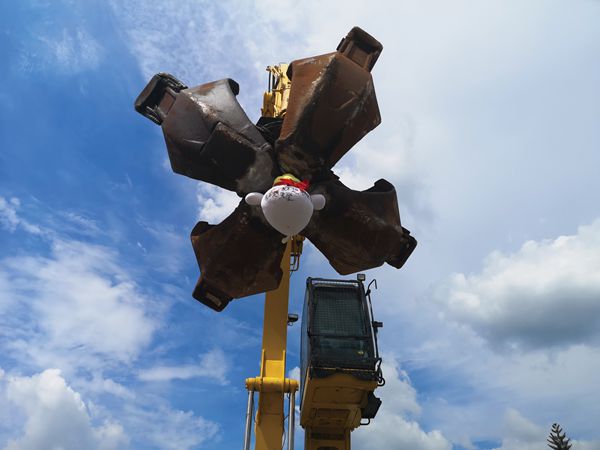 Then, on August 4, a 29-ton hydraulic excavator—"a symbol for urban renewal," explained Nut Brother—hummed to life on a plot of land between the Shenzhen and Huizhou border. A giant claw swirled over each toy lined up on the ground by volunteers, and clamped down. For five hours, each toy was lifted meters into the air before being deposited into a wetland on the other side of a fence.
"The message is clear and direct," Nut Brother told TWOC. "The developer doesn't care at all about tenant rights, causing several thousand children to have trouble re-enrolling in schools. Maybe the developer can say, 'I don't care about the people,' but the government can't say this."
Having garnered attention in a handful of domestic media outlets for the performance, Nut Brother had hoped to find an exhibition site in Beijing, but unfortunately, "Nobody dared to give us space." Instead, the artist turned to WeChat, enlisting 1,300 supporters who pledged to lend their social media feed as an online exhibition space, sharing project posters about the situation of Baishizhou families. "If we can't get more media, we can all become media."
Baishizhou's days may be numbered, but Nut Brother is still intent on giving its tenants a voice. "It seems that those with money and property have the right to speak, and those without money can be forced [out]," he said. "The government should listen equally to all voices that have a stake in what happens to the land."
Cover image: Nut Brother, "Shenzhen Dolls," 2019
---
Gallery: Demolition Dolls is a story from our issue, "Tuning Up." To read the entire issue, become a subscriber and receive the full magazine. Alternatively, you can purchase the digital version from the App Store.
---