Reminisces of a city now under the coronavirus' siege
Wuhan is the name on everybody's lips, but it's probably the first time in history that a Chinese city didn't want that honor: The Hubei provincial capital, famed within China for the momentous 1911 Wuchang Uprising and the Yellow Crane Tower, has become known globally as the center of the COVID-19 outbreak.
A city of 14 million people and 3,500 years of history, though, shouldn't be defined by a deadly disease. TWOC's staff and associates with personal memories of Wuhan have put together a number of first-person tales based on our experiences with the city, in the hope of showing readers worldwide what Wuhan means to us and to China as a whole. Part 1 of this ongoing series is published below.
Do you have a "Wuhanecdote" to share? Let us know in the comments or on social media!
Eduardo Baptista, former intern
Wuhan, my girlfriend's hometown, was where I first properly celebrated Chinese New Year. The fact that it was just a year before the coronavirus outbreak makes the memories from those seven days all the more vivid.
"Portuguese eh? You should talk to my people in Macau," a cousin of my girlfriend greeted me as he sucked on a Huanghelou ("Yellow Crane Tower"), a brand of cigarettes named after one of the most famous landmarks in the city.
He didn't notice that the Huanghelou's iconic golden filter was already burning, so engrossed was he in conjuring up ways I could use my Portuguese heritage to make boatloads of money.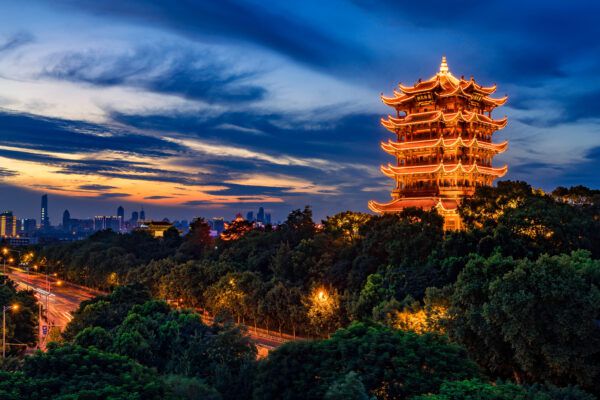 Once a well-connected member of the city's criminal underworld, this cousin now spends his days smoking expensive cigarettes with his former partners-in-crime, reminiscing of a time when crackdowns on crime happened once in a blue moon.
Convinced I understood his hometown's feisty dialect, Wuhanese, he began to up the ante, narrating his numerous exploits. The other relatives at the table stared in silence as he slammed his fist in outrage at suitable moments in his narrative ("I was never indebted to her!") and cajoled me into downing more of the local baijiu—not as pleasant as a Huanghelou cigarette, I must admit.
Although no one else I met on this trip was quite as dramatic, his short temper and sharp tongue were qualities I saw in many other Wuhanese. Nobody was trying to appease me. It was quite a contrast to the uptight ethos of Peking University, where I was studying at the time.
Thanks to these personalities and their enthralling tales of yesteryear, the coronavirus will never define Wuhan in my mind, and I look forward to buying 1,000 packs of Huanghelou for my wedding.
And you can bet our crazy cousin will get an invite, plated in gold like the filters of his cigarettes.
Ebba Isaksson, former intern
In my memories, Wuhan is a bowl of noodles that, to my unsophisticated palate, tastes like it was slathered in a peanut butter-like sauce. What's not to love about that?
I moved to Wuhan in 2015 to further my Chinese language studies, having already lived one year in Beijing. Arriving in late August, I remember lugging my suitcases around a green and lush, almost tropical, university campus, looking for my new dorm. Coming from urban Beijing, this forest of a university was, quite literally, a breath of fresh air.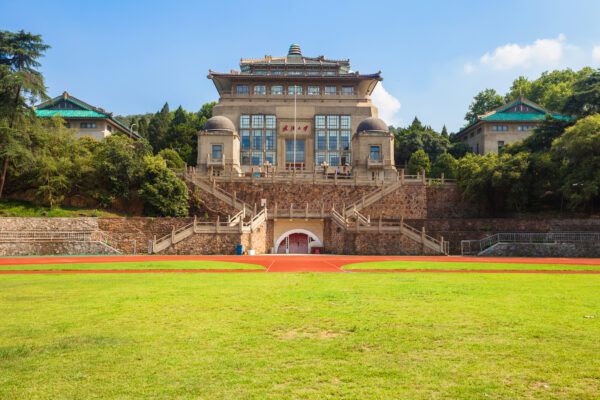 On my first evening in Wuhan, I wandered around the campus looking for a place to eat. My expectations were not in any way low, but I thought I would feel some culture shock in the process of moving from a metropolis with 20 subway lines to a city with just three. However, I was fascinated to walk past a restaurant serving Middle Eastern food, and peeked in through the windows to see young students feasting on big bowls of hummus and what looked like freshly baked bread. I eventually chose the most popular-looking food stall, not realizing that I was standing in line for Wuhan's famous noodle dish, re gan mian (热干面), dry noodles in a sesame paste.
The noodles did not disappoint, and were surprisingly cheap: The vendor pulled a 5 yuan bill directly from my hand and handed me a 1 yuan back out of the 10 RMB I tried to pay him, confused between the local pronunciation of "four" and "ten." I recently talked to a friend from Wuhan, who said that Wuhan must have been an interesting place to live in at that time. He told me that the city is constantly expanding, and seems to be a different place every time you come back to visit. A transport hub, a culinary metropolis, and a place that can comfortably combine cosmopolitan tastes and local authenticity: Wuhan is a lot of things to a lot of people, and this excellent first meal set the tone for an entire year's discovery of what the city had to offer.
Emily Conrad, marketing manager
On a brisk November night, I looked out from a private lounge deck of the Wuhan Westin Hotel at the light show across the Yangtze River. Buildings lit up in synchronized colors as far as the eye could see. I pulled the bar's faux fur blanket around me and turned to my husband, toasting him for planning an amazing wedding ceremony for us in his Hubei hometown. After a long day, we were after-partying with some of our closest out-of-town guests.
https://www.theworldofchinese.com/wp-content/uploads/2020/02/WeChat_20200218222156.mp4
When my then-fiancé first tried to sell me on me the benefits of having our wedding ceremony at Wuhan's East Lake State Guesthouse, he listed a tour Chairman Mao's private villa as a plus. (Indeed, outside of Beijing's Zhongnanhai, Chairman Mao spent more time in Wuhan after 1949 than any other city, with over 40 visits.) I was skeptical that my overseas guests would be much interested, but since I had planned of the US edition of the wedding without much interference, I decided to let his creative juices flow.
And flow they did—from our traditional tea ceremony early that morning at the Yongmei Teahouse (where our parents sat on the same chairs on which President Xi Jinping and Indian Prime Minister Modi drank tea during their 2018 summit), to lion dancers dancing on a circular stage framed with cutouts of Wuhan's famed Yellow Crane Tower.
As the light show ended, our conversations were suddenly interrupted by someone singing opera from a nearby lounge deck. I recognized the song and began to sing along, encouraged by our friends and our after-party libations. The next thing I knew, a group of voice students at the Wuhan Conservatory of Music, who were celebrating their classmate's birthday, approached our deck. Upon hearing that we had just gotten married, they decided to serenade us with 《我的爱人你可听见》, a classic tune from the opera The Long March. It was one of the best wedding presents we received that day.
https://www.theworldofchinese.com/wp-content/uploads/2020/02/WeChat_20200218194206-online-video-cutter.com_.mp4
Cover image from VCG
---