Guangdong photographer Huang Ruide captures ten years of folk spirituality on film
"Whether or not you believe in it, faith is all around us," says Huang Ruide, who has been photographing folk beliefs in Guangdong province for a decade.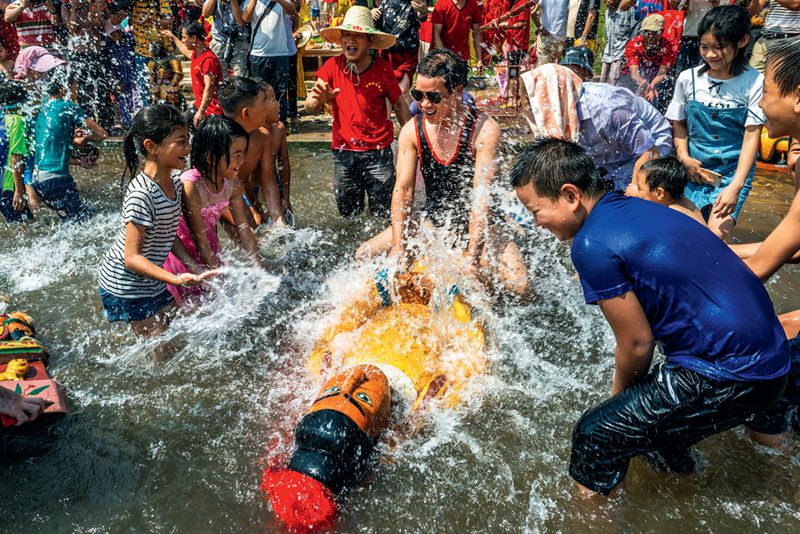 Located on the country's southeastern coast, Guangdong is one of the most avidly spiritual parts of China. Huang's native Chaoshan region, encompassing the cities of Chaozhou, Shantou, and Jieyang, is reputed to have an altar on every street corner. "In Guangdong, every faith can find a worshiper," says Huang, "and the Cantonese will create any god or spiritual belief that doesn't already exist in the world."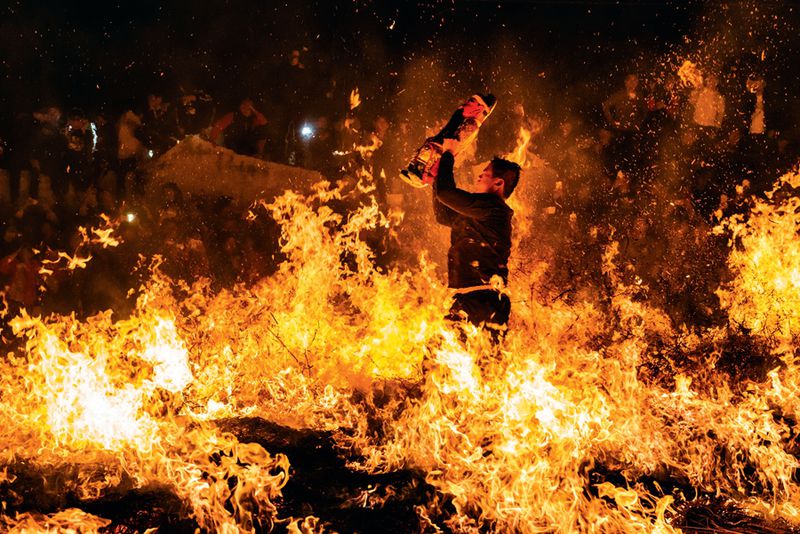 Around the world, the Chaoshanese, or Teochew, are renowned for their business acumen, which gives them a deeper appreciation of the need for good fortune. "Any person from history or mythology who has ever fulfilled the wish of a Chaoshanese, or helped a Chaoshanese survive, may be worshiped as a god," says Huang, referring to a pantheon which includes real-life figures such as Wen Tianxiang (文天祥), a 13th century general who helped the Chaoshanese repel the Mongols.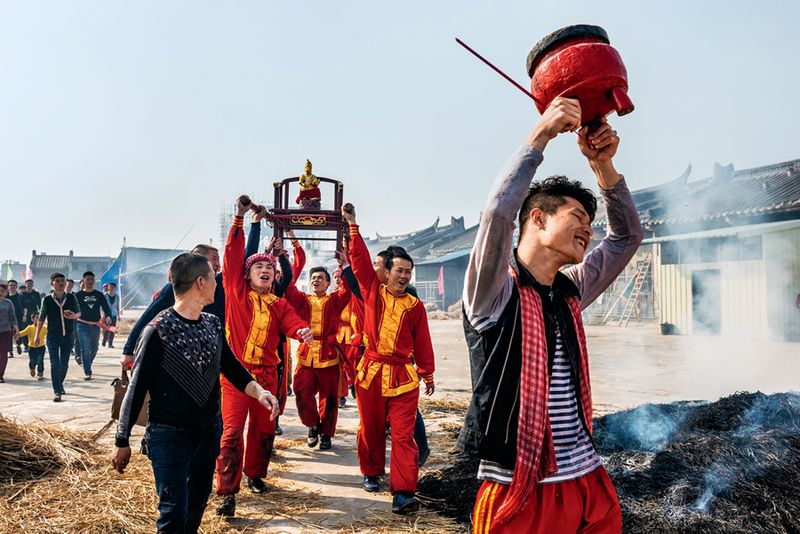 From festival days to everyday, Huang's shutter captures raucous demonstrations of faith as well as quieter moments of worship. Whether a daring fire-walker or desperate alms-seeker, every devotee brings a story from their own life to the altar. "Faith is by definition human-made, so it embodies the hopes and cares of humanity," says Huang. "In Guangdong, people use their faith to figure out what is right and wrong, state their positions, express their wishes, and assist their development. If you understand this, you understand the livelihoods, the affairs, and the customs of the Cantonese."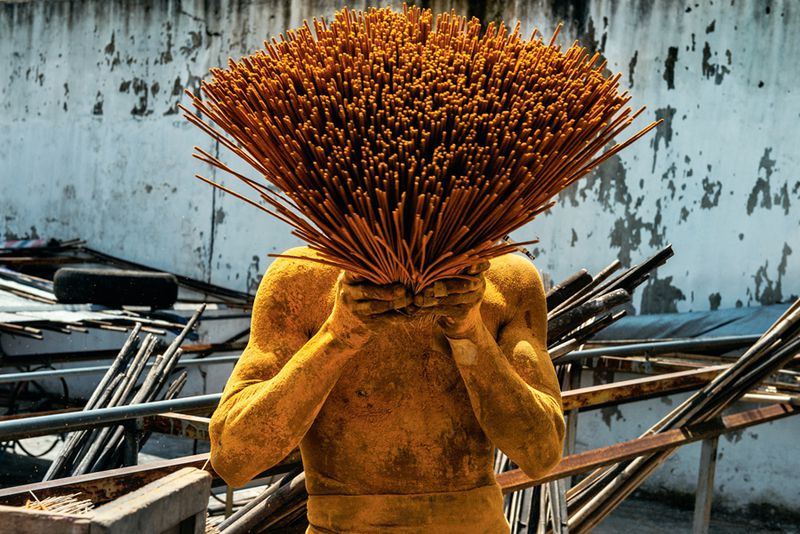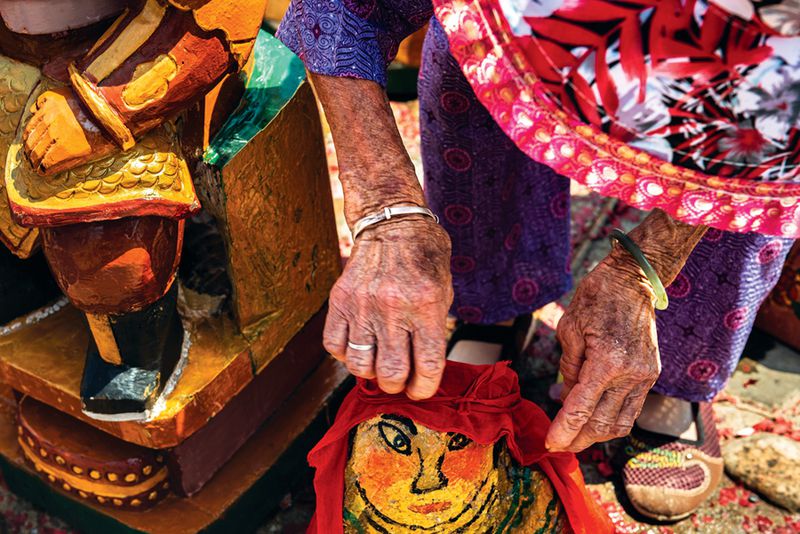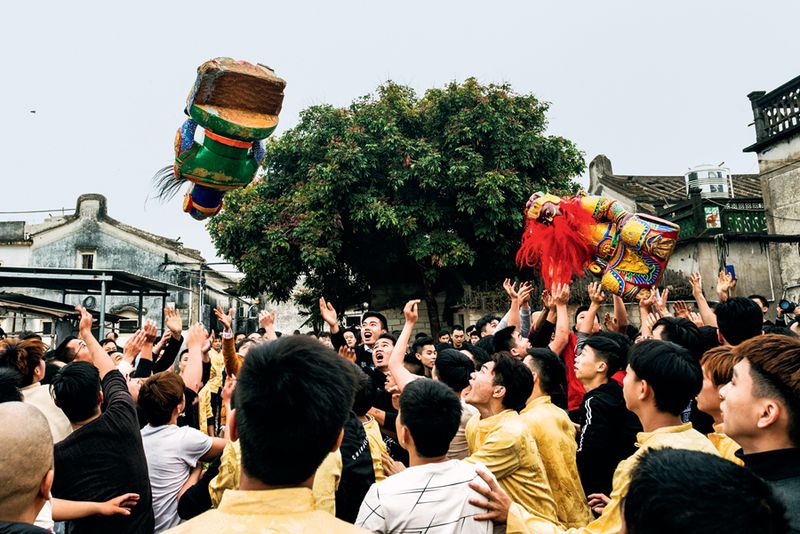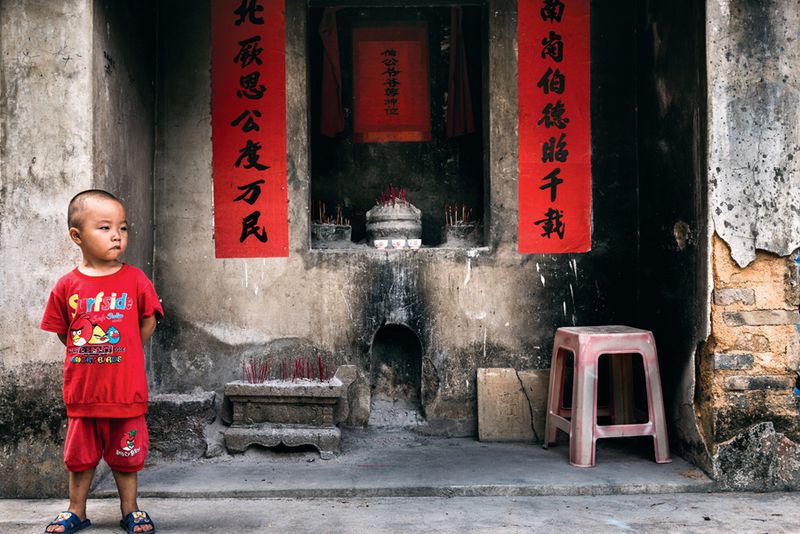 Photography by Huang Ruide (黄瑞德)
---
Acts of Faith is a story from our issue, "High Steaks." To read the entire issue, become a subscriber and receive the full magazine. Alternatively, you can purchase the digital version from the App Store.
---