The Forbidden City celebrates its 600th birthday with a new exhibition
"The Forbidden City has been the center for supreme power in China over the past five centuries," stated the World Heritage Committee in 1987, when it added Beijing's renowned palace to the list of UNESCO World Heritage Sites. "Its garden landscape along with its grand architectural complex accommodating 9,000 rooms…are a priceless testimony to the history of Ming and Qing dynasty China."
This year, the palace is celebrating its 600th birthday with a new exhibition "Everlasting Splendor: Six Centuries at the Forbidden City," which runs from September 10 to November 15. Displays, arranged into 18 time periods, and thematically by seasons, portray important events in the palace's history from its construction in 1420 to the end of imperial rule in 1911, with artifacts illuminating how some of the 24 emperors who lived in the palace influenced its architecture, decoration, and culture.
Some items are on display to the public for the first time, such as a magnificent Tibetan Thangka painting from the Qing dynasty (1616 — 1911) that used to hang in the Gate of Divine Prowess at the northern edge of the palace complex.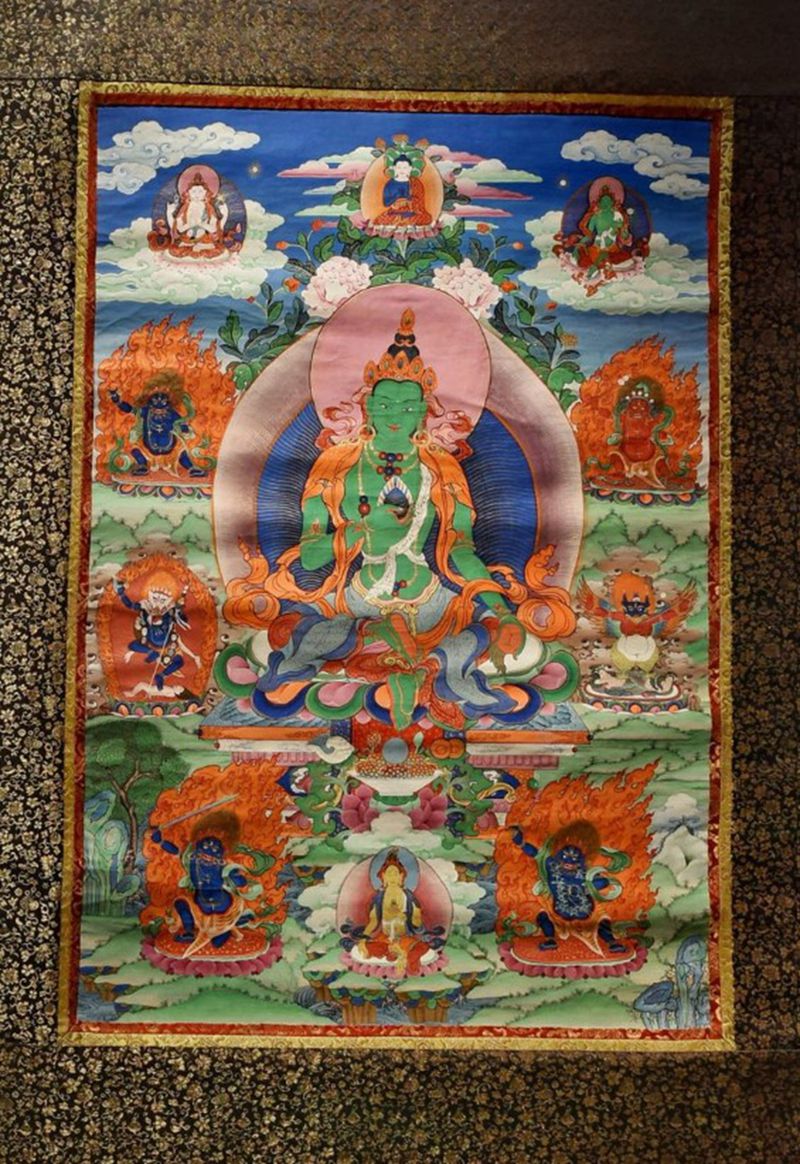 Some artifacts have been moved from their halls and displayed so that visitors can view imperial treasures up close. The collection includes the ornate "Empress's Winter Court Crown" decorated with pearls and golden phoenixes, and several imperial jade seals. Visitors can also view replicas of the mythical animal statuettes that adorn the eves of buildings in the Forbidden City.
Zhu Di (朱棣), the Yongle Emperor of the Ming dynasty (1368 — 1644) ordered construction of the Forbidden City as a new center of imperial power after he moved the capital from Nanjing to Beijing in 1406. Construction began in 1417, and took place over three years. The 72-hectares grand palace complex has 9,999 rooms (one less than Zhu Di's father's palace and the mythical palace said to be occupied by the God of Heaven) surrounded by 10 meter-high walls and a moat over 50 meters wide.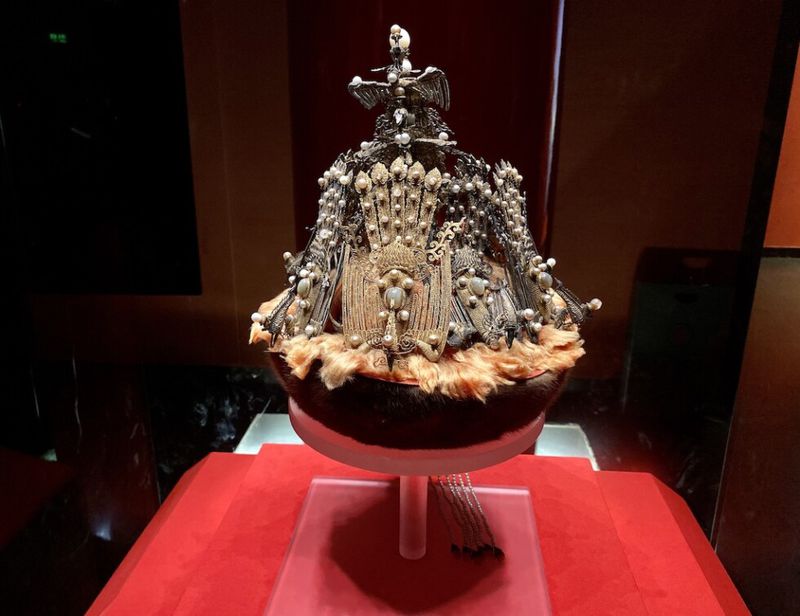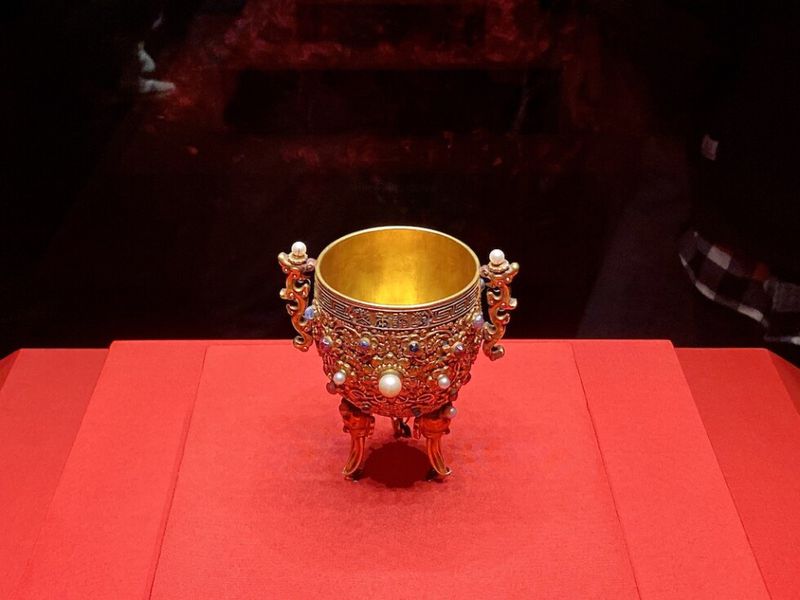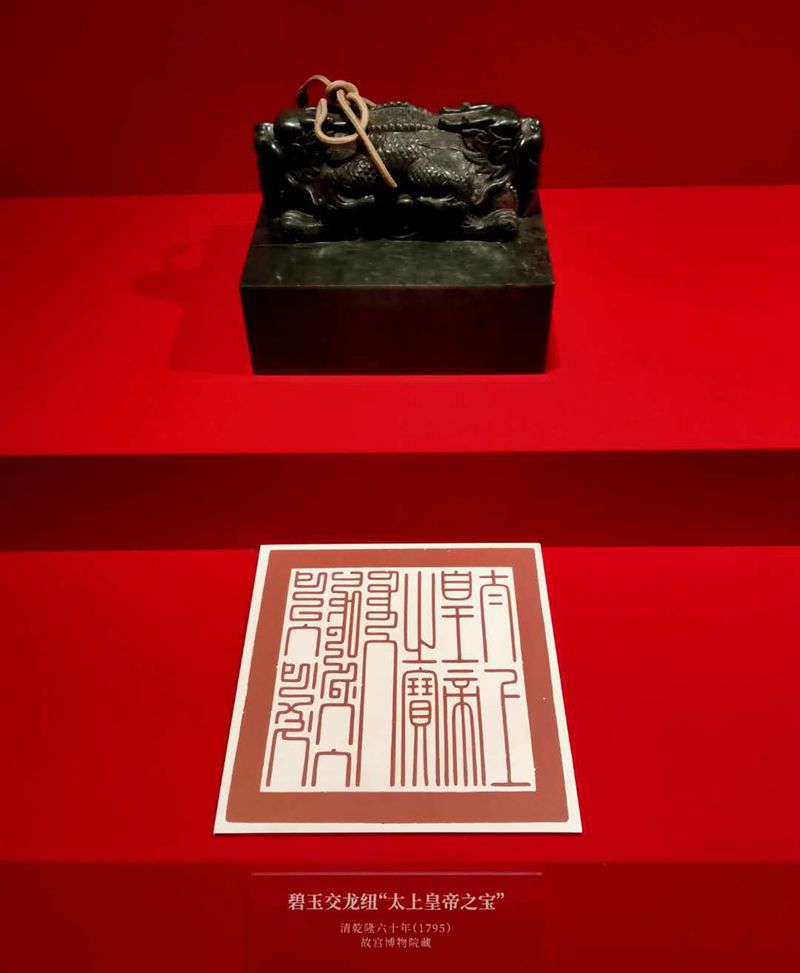 This year also marks the 95th anniversary of the opening of Palace Museum at the Forbidden City. The museum's history has also been turbulent. During the unstable and war-torn period after the museum was opened in 1925, many of the palace's treasures were lost.
During the war with Japan in the 1930s and 40s, many cultural relics were transferred to Nanjing and then Chongqing for safe keeping. Then, as the Communists neared victory in the war, the Nationalists took many cultural relics with them as they fled to Taiwan, where they remain today in the National Palace Museum in Taipei. In post-1949 China, more and more relics were archived and restored; families and individuals, whose ancestors had bought or looted items from the palace, donated their artifacts to the museum with the government's encouragement.
Now, the 600th anniversary exhibition brings intriguing aspects of the palace's history to the public for the first time, and does so in interesting ways. As one Weibo user put it, "By arranging the exhibition chronologically and taking the changing seasons as the theme, visitors can experience the beauty of the Forbidden City at different times and in different scenes." Even after six centuries, there the old palace has fresh tricks up its sleeve.
Cover image and photographs by Aaron Hsueh
---