Tibetan students seek better education in the city, but what happens after they graduate?
Two years ago, Lobsang Chotso was standing on a brightly lit street in Shanghai, hearing the noise of car horns and traffic, and hating the thought of going home.
Today, she is sitting at the door of her home in Tibet, with only the sound of wind echoing in the mountain. Looking at a newly born yak and a sky full of stars, she feels she has made peace with a journey that started 13 years ago.
In 2008, at the age of 13, Lobsang left Qamdo district (now Qamdo city) of Tibet Autonomous Region (TAR) and journeyed 3,000 kilometers away to attend middle school in Shanghai, later going to high school in neighboring Zhejiang province and returning to Shanghai for university. For 11 years, she made her home in these vast eastern metropolises, rarely seeing her family apart from during a few visits home.
In 1985, China established its "interior schooling (内地班)" program, which allocated special funds to set up schools or "ethnic classes" for top-performing Tibetan students in 17 more economically developed regions of the country and cover the cost of their tuition, travel expenses, and room and board. Concluding that the lack of educated talent was the main reason for Tibet's lagging economy, the program welcomed 1,300 Tibetan primary school graduates in its first year.
"Tibetan people regard studying outside of Tibet as an honor, or at least better than going to a middle school in Tibet," says Lobsang. In her hometown, families would hold an all-day celebration when their children were accepted into the government program—preparing khata, the traditional ceremonial scarf in Tibetan Buddhism, and red envelopes stuffed with money inside for the guests.
At 11, Lobsang scored top of her whole district in the primary school graduation exam, which gave her the chance to attend middle school in Shanghai. Hundreds of students in Qamdo qualified that year, including Lobsang's brother, but her family kept him at home because they believed a son should stay closer to the family.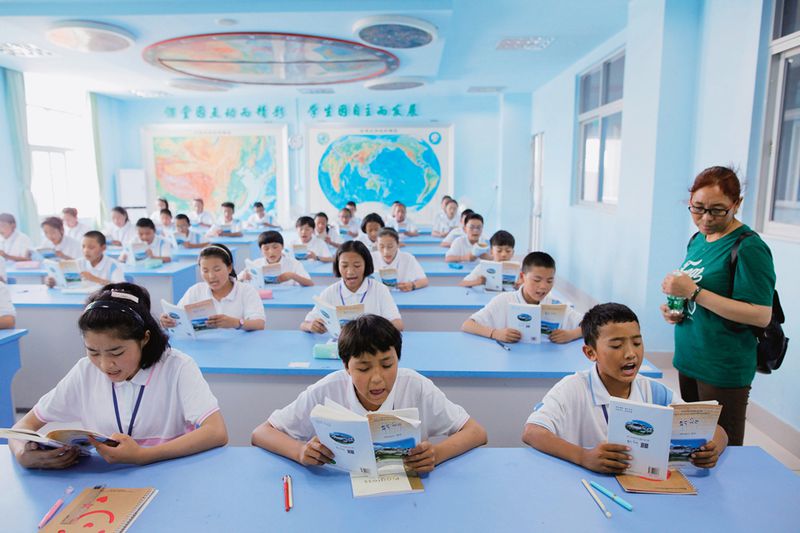 Led by a teacher, the students flew to Chengdu, the capital of Sichuan province, then took the train to Shanghai. Their new school, made up of two classes of local students and four classes of Tibetans, became their home away from home for three years, as the students were unable to return to Tibet due to the distance and safety concerns.
China's national high school entrance examinations presented another chance for high-achieving Tibetan students to leave their hometown, and this time, Lobsang's brother obtained their family's permission to join her. He entered a Tibetan school, since his education back in Qamdo was not rigorous enough to allow him to earn the high scores required to study with the local students.
Even Lobsang, who entered a regular high school, knew that she could not compete with students who had all been enrolled in academic preparatory classes since childhood. "We knew we were the students with the worst grades in each class, and we were already prepared for that," she says.
Qiao Zhenni, an ethnic Tibetan from the city of Nyingchi, TAR, felt the struggle when she left Tibet to study in Chengdu. Because she was too young to join the government program, her family enrolled her directly in a primary school with the local Han students. She later got her undergraduate degree in Shanghai, and studied in the UK for a master's degree.
Though not a choice that all Tibetan families could afford to make, Qiao felt this was the right decision. "Even though the [government] program selected the top-performing Tibetan students, the quality of teaching was also not that good," says Qiao, who saw that students at Tibetan schools had no resources for academic preparatory classes, and were surrounded by fellow Tibetans. "Tibetan students have no way of climbing to the top ranks."
In both middle school and high school, students in the government-run program had special lectures for "ideological education," which taught the history of Tibet and the idea of "national unity." Lobsang's middle school held festivals celebrating Tibetan New Year, and two Tibetan language classes each week.
However, in high school, Lobsang no longer had Tibetan classes. The students who left their hometowns at a young age were fluent in spoken Tibetan, but could only write their native language at a middle school level, and had to organize extracurricular clubs to learn Tibetan by themselves.
In college, students also organized Tibetan classes by themselves. Lobsang majored in English and German, mastering two foreign languages besides Mandarin and two Tibetan dialects—yet she was still not confident writing in her mother tongue.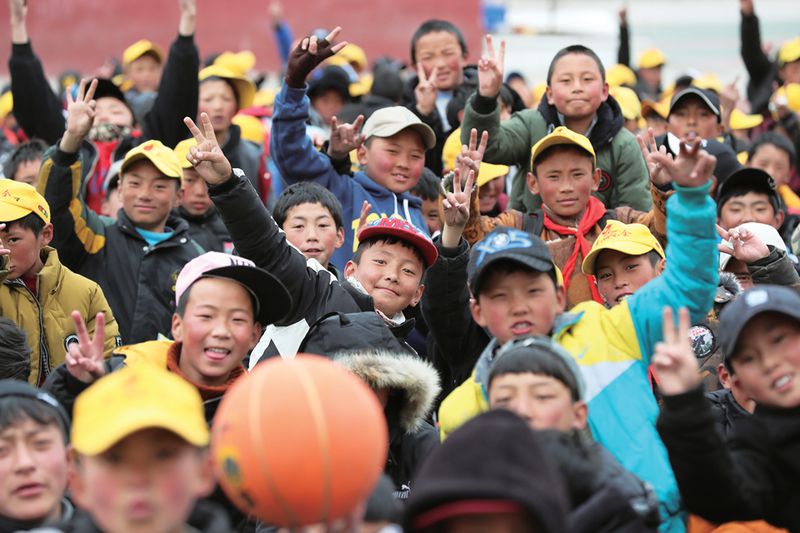 Her sense of alienation became more pronounced when it came time to graduate. Lobsang's family insisted on that she return home, but she was afraid of "falling behind" her peers in Shanghai. "It would be difficult to go out again if I returned to my hometown, where I could not gain enough meaningful working experience," she said. She sent her resumé to companies in Shanghai, Chengdu, and even Lhasa. "I could work anywhere, as long as it was not my hometown."
But she was far from being comfortable with this decision. She received frequent phone calls from relatives begging her to go back, and she read a book by Chinese writer Zhou Guoping, who wrote of his grandfather on his sickbed with tubes inserted all over his body. This reminded Lobsang of her own grandfather, who had dementia, and she thought of going back to see him—but just a day later, she found out that he had died.
Afraid that she would miss out on more precious time with her family, Lobsang eventually compromised and returned. She obtained a job in the village government, which required a college degree. Her experiences in the city did not seem to provide her with any more advantages, but she was consoled by the fact that most of her Tibetan classmates, even the rebellious ones, came back to Tibet.
"It was like a circle; most of those students who leave eventually come back," says Qiao. "Tibetan families are more conventional [than Han families], because people in their community all did the same thing for years: go out and then return."
After graduation, Qiao returned to Tibet for a year to care for her family, but she felt like an outsider in her own home. Relatives did not want their children to spend time with her, afraid that they would want to follow her example and leave home, while Qiao herself found she had little in common with her cousins.
After a year, Qiao left home again and found a job in Chengdu. Her mother since asked her to come home several times to stay close to the family and work as a civil servant, but she refused. "If you wanted me to live a simple life, why did you send me away when I was young? What was the point of that?" she demanded.
Similarly, after living 11 years away from home, Lobsang felt that her hometown no longer fit the values and sense of independence she developed in the city. Compared with the challenges she sought before, her job on the village committee is "banal" but practical. She does things for neighbors in her village and takes care of her family, and finds it surprisingly easy and fulfilling.
Like many Chinese students, Tibetan pupils strive for better grades and a better future, and feel conflicted between their personal aspirations and their obligations to their families.
Tibetans, however, have the additional burden of the struggle between two different linguistic and cultural worlds. Receiving education on par with their Han peers, they find after graduation that they still inhabit a different world in terms of opportunities and goals—yet they hesitate to "return" to a culture that may already feel alien.
Behind the countless Chinese public service advertisements propagandizing the hardworking students who "come out from the mountain," there are untold stories of gains and losses. "I was grateful for the experience after all, and I am also content for my current life back in Tibet," Lobsang says. "I still cannot write Tibetan very well, but I am trying to use my mother tongue better. I am also learning how to drive, how to raise a yak…There are always new challenges waiting for me."
All images from VCG
---
Paths from the Plateau is a story from our issue, "You and AI." To read the entire issue, become a subscriber and receive the full magazine. Alternatively, you can purchase the digital version from the App Store.
---