It's not every day that a magazine publishes its 100th issue—but Middle Earth's distributor, The World of Chinese, has reached this important milestone. We want to look at how.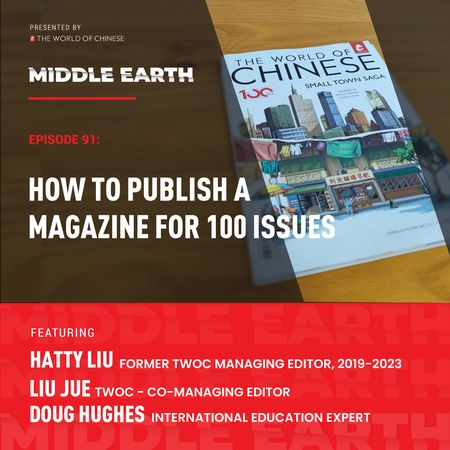 Middle Earth Podcast Introduction
Your source of insight into China's culture industry: Hear from people creating and producing content in the world's second biggest cultural market. Hosted by Aladin Farré, and presented by The World of Chinese magazine.