A nomadic survival skill lives on as an exquisite handicraft
"Teach the apprentice and the master will starve," says 44-year-old Zhou Chuanbin. "This has always been the traditional mindset in the leather-craft trade."
Like his father, grandfather, and great grandfather before him, Zhou is a leather-smith. Several centuries ago, Zhou's Mongolian ancestors migrated all the way to Jiangxi province in the south to evade wartime chaos, and brought their ancient leather-making techniques with them.
Today, much of Zhou's work involves carving vivid prints of mythical creatures, portraits, and landscapes on tanned leather, known as "soft reliefs." The most common decorative pattern is the "Tang plant (唐草纹)," lush floral and leaf scrolls popularized by the emperors of the seventh-century dynasty in their architecture and fabrics, and which Zhou now carves on handbags, wallets, and other leather accessories.
To his nomadic forebears, Zhou's level of artistry would have been unthinkable. The original leather artisans made crude leather sandals and belts as a tool for survival, and to support their families.
Zhou came to Hangzhou more than two decades ago and opened a small stall for his leather goods in a night market, then changed location over a dozen times. He finally gained a permanent spot at the Live Exhibition Museum of Handcrafts in Hangzhou in 2011.
By teaching would-be leather-smiths over the past six years, Zhou believes that he is helping revive the family tradition rather than spilling its secrets. He wishes his students a heartfelt good luck opening their own studios across the country.
"Young people nowadays love to make unique objects of their own," Zhou says. Shi Qi, a student, agrees: "Now people are into luxury goods; there are also many knockoffs flying around, but my bags will definitely be unique."
Zhou's course usually takes three months, but even a simple handmade project is time-consuming: A leather wallet takes three to four business days to finish. But Zhou takes his time. His motto is: "Repeat the simple tasks daily, and stick to the daily tasks." Not bad advice for those taking up an ancient skill—or simply learning to enjoy life.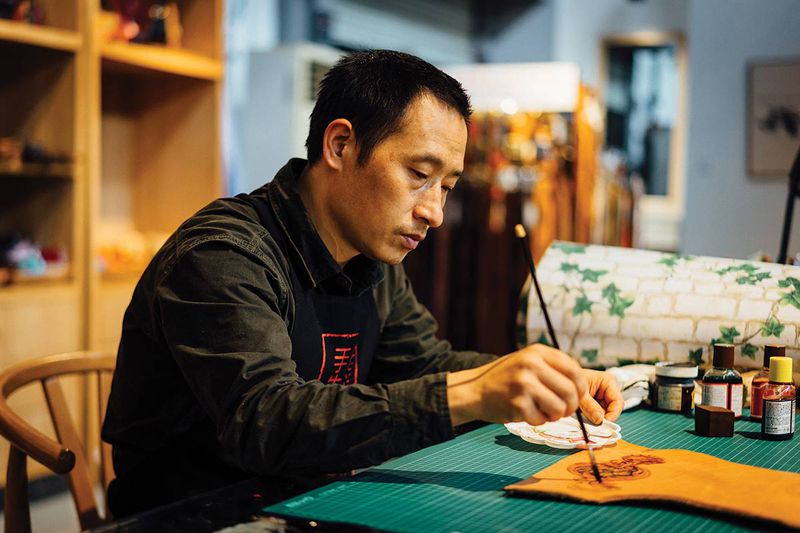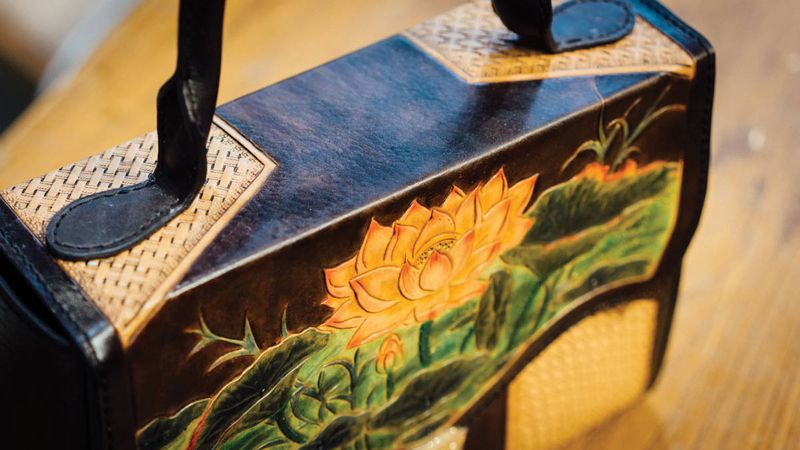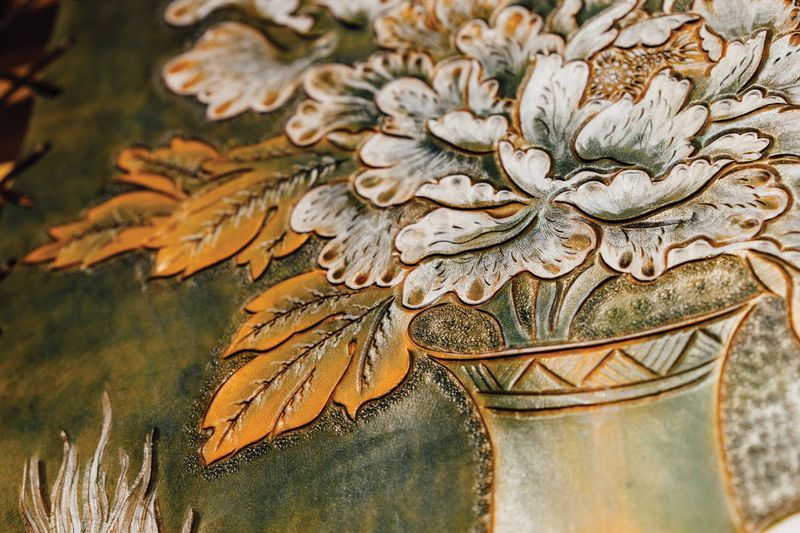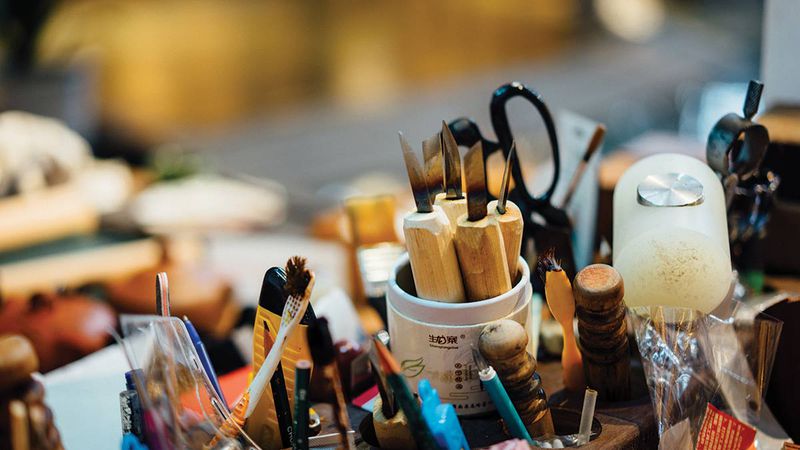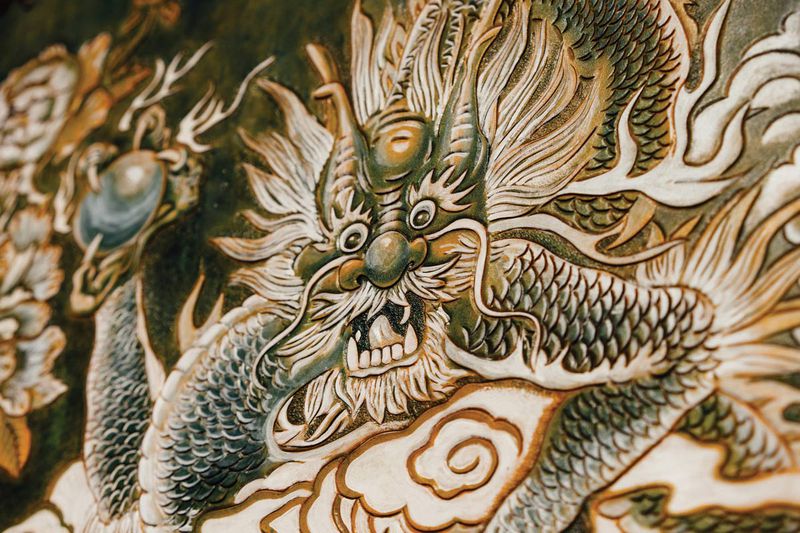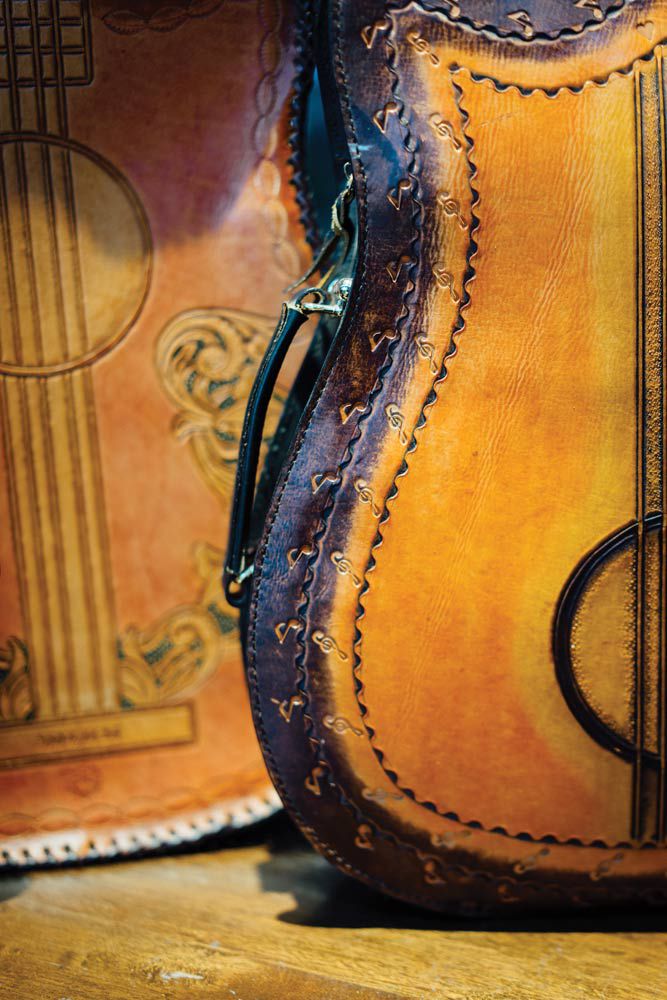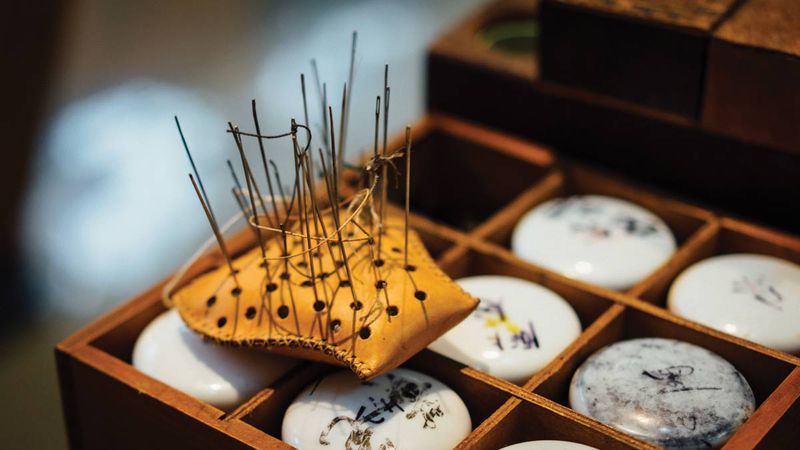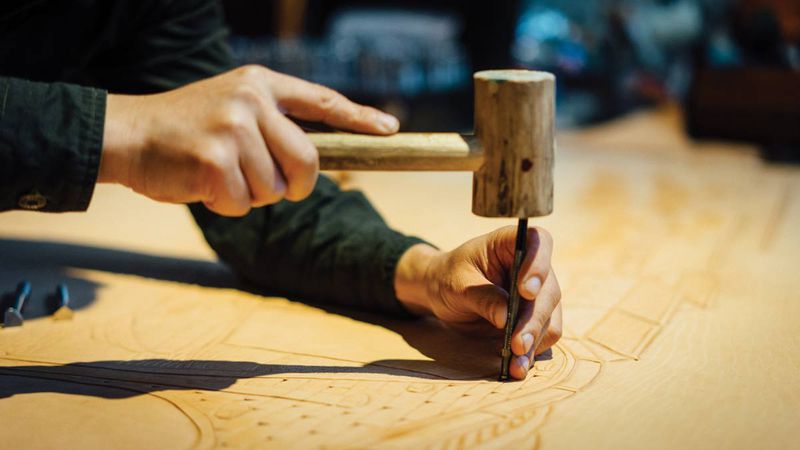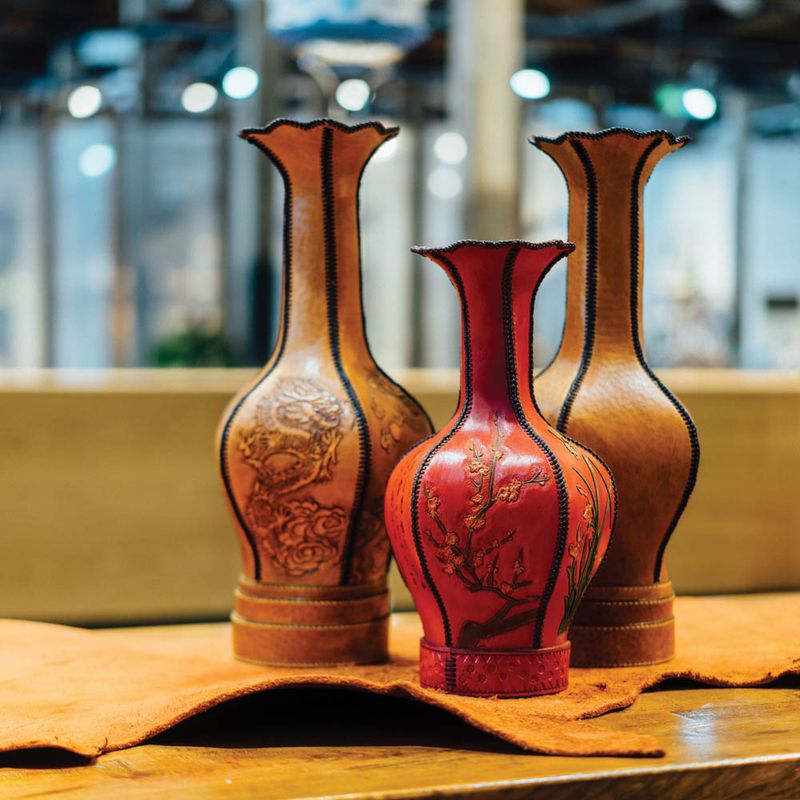 Photography by Zhang Demeng (张德萌)
---
Imperial Leather is a story from our issue, "Down to Earth." To read the entire issue, become a subscriber and receive the full magazine. Alternatively, you can purchase the digital version from the App Store.
---