International and Chinese publishers seek collaboration at the Beijing International Book Fair (and TWOC wins a prize)
TWOC and its parent company, The Commercial Press, were highlighted at the exhibitions of the China Publishing and Media Holding Co., Ltd. at the 25th Beijing International Book Fair (BIBF), a five-day event that began on August 22.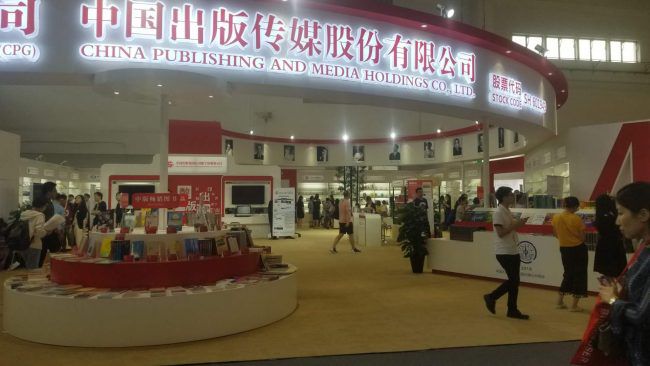 Taking up eight halls at the New China International Exhibition Center in Shunyi district, the fair saw more than 2,500 exhibitors from 93 countries hosting a plethora of events, talks, and workshops in both English and Chinese. The fair also prompted many discussions about collaboration opportunities between Chinese and international publishers. Short stories from the Dragon's Digest section in TWOC's print magazine received a lot of interest from foreign publishers hoping to translate these Chinese authors' work into other languages.
Additionally, TWOC was awarded the "Silk Road Project" award for Writing on China by Foreigners, sponsored at the BIBG-CCTSS Translators' Cafe.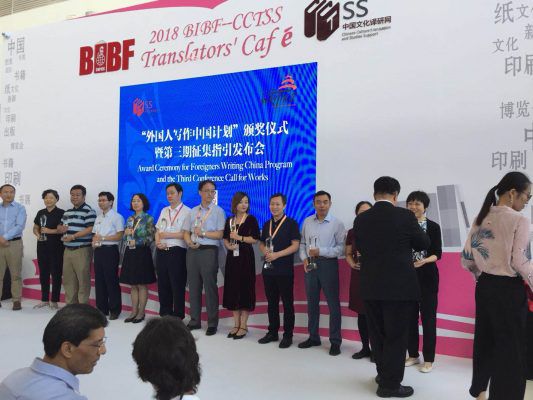 TWOC is invited to appear at 2018 "The Belt and Road" Animation and Game Industry Development Summit in Xiamen on November 15-16. According to a presentation by Pan Kaixiong, vice president of the China Publishing Group, and Gu Ling Fei, representative of the Xiamen Economic and Information Bureau, the animation, comic, and games (ACG) industry in China is worth 100 billion RMB industry, and domestic Chinese companies want to reach international standards as well as partner with overseas content providers.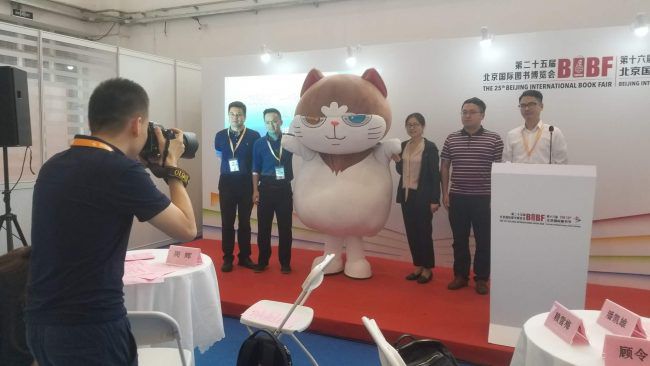 While copyright, IP protection, and matchmaking capital and IP were the themes of the 2017 summit, this year focus will be on content. Xiamen is hosting a scriptwriter competition with hopes of spawning creativity from both Chinese and non-Chinese content creators. "We have the opportunity to tell China's stories through games to a global audience; to do that we need to learn how to create content with international appeal," one of the event organizers stated at the BIBF
Like the Xiamen Summit, this year's BIBF emphasized the digital component of publishing. Publishing Perspectives noted that 68 percent of Chinese readers prefer digital content, rather than physical books. Looking toward to the future, BIBF director Liying Lin noted "how the publishing and entertainment markets in China are converging," taking on unique characteristics from the publishing industries of other countries.
Images by TWOC staff
---