We have a Rap of China winner, Golden Week woes and scams, and a violent road rampage—it's Viral Week
Viral Week is our weekly round-up of the weekend's trending memes, tracking the rumor,humor, and gossip that Chinese netizens are chatting about. It's like catching a high-speed rail of news after the Golden Week vacation. 
This week, Rap of China crowns its new champion, a Chinese exposé of alleged Korean restaurant scams backfires, and a dispute at a KTV escalates into a murderous case of road rage. But first…
Troubled bridge over waters
With this year's National Week tourists exceeding over an estimated 700 million, there was bound to be an abundance of viral-worthy incidents. One of the most eye-catching occurred at the Wansheng Ordovician Theme Park in Chongqing, when an adrenaline-seeking tourist took advantage of the option to hop from slat to slat across the 152-meter (500 foot) open-gap bridge on October 1.
Normally, this requires a protective harness, but when the harness inexplicably fell off before the final hurdle, the tourist carried on unawares. Fortunately, the daredevil holidaymaker made it to the opposite side safely, but video of the safety faux-pas went viral and the park was closed.
A testament to the placebo effect? (Daily Mail)
Road Rampage 
News of a knife-attack/car rampage, in which three died and 15 were hospitalized, rocked Ningbo, Zhejiang province. A
fter a 42-year-old man, surnamed Wang, had a drunken conflict with his colleague Chen on October 6, he purchased some fruit knives to exact revenge. He stabbed Chen's mother, then stole a car at knife-point. After the getaway car hit another vehicle and caught fire, Wang continued fleeing the rapidly escalating crime scene, reportedly stabbing several others before taking yet another car—and driving it into a crowd of pedestrians. After a short manhunt, Wang was captured by authorities.
Chinese tourist's video on Jeju restaurant scam backfires
Jeju Island, off South Korea's southern coast, has long been a hotspot for Chinese tourists looking for a beach holiday. Last Saturday, a video from Pear Video exposing the price discrepancies between the Chinese and Korean menus of restaurants in Jeju went viral, leading to a flood of anti-Korean rhetoric, but also criticism from netizens who doubted the veracity of their countrymen's vigilante work.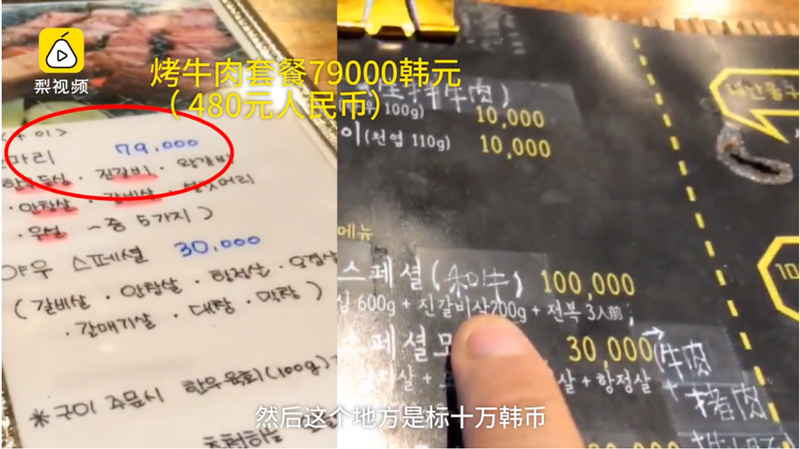 In the video, a Korean-speaking tourist appeared to show a Korean menu selling grilled meat menu for 79,000 Won (480 RMB), while the same dish is priced at 100,000 Won (620 RMB) on the Chinese menu. However, netizens have pointed out that the menus seem to be from different restaurants and seem to feature different dishes.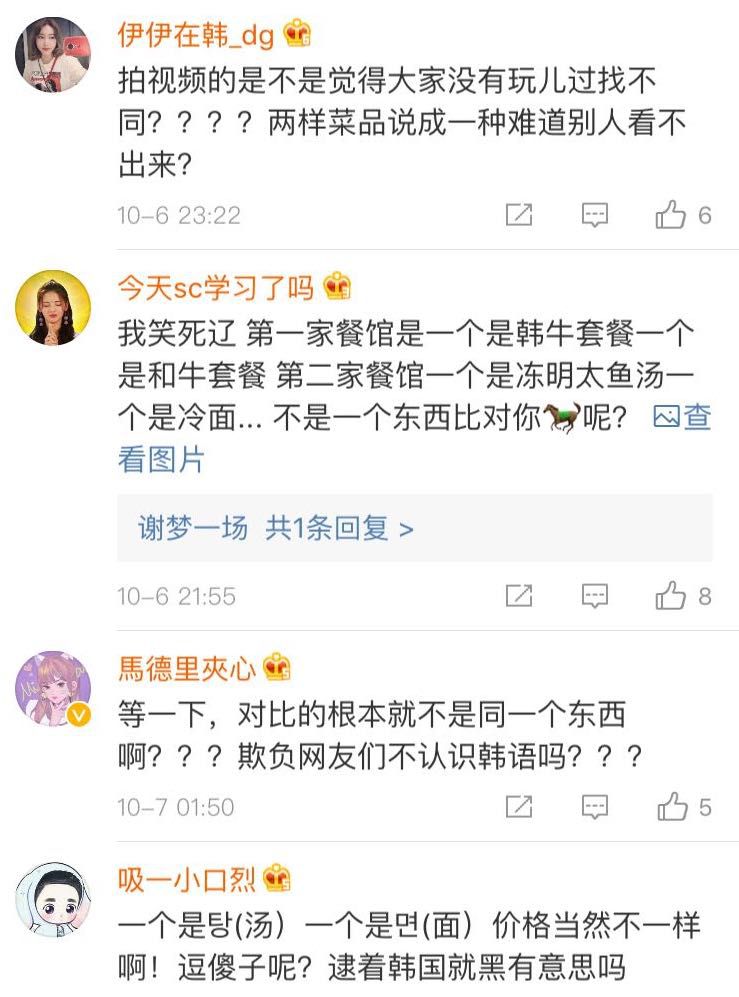 'Rap of China' concludes
Last Saturday, the second season of iQiyi's hit show Rap of China aired its finale and crowned two Xinjiang-Uyghurs champions, Ai Re (艾热) and Nawukere (那吾克热), who won first and second place respectively.
Ai Re had been eliminated two episodes ago by 19-year old female rapper Lexie Liu (刘伯辛), who placed fourth in the competition, but made it back into the running by consecutively defeating five other runners-up vying for the last spot in the final four. This impressive feat gave Ai the momentum to steer votes away from Nawukere, long regarded as the favorite to take home the title. Third place went to Chongqing native ICE, who left the stage with an aggressive acapella that sounded slightly juvenile without all the stage FX that usually accompany his performances.
More interestingly, Kris Wu and Nawukere both called out their haters in this finale, a reference to the amount of "dissing" they have been subject to. More on that later this week…
---