Take a seat in the kingdom of the tricycle
According to the famous Bengali proverb, "If you care about one another, then nine of you can tuck yourselves in one tamarind leaf." Sharing is the kindest policy when resources are scarce—something that the world's most populous nation knows all too well.
For those who have been stuck in rush-hour traffic, or squeezed through the veins of Chinese metropolises by subway, it may spark envy to see another commute option zooming by on the bicycle paths. In the former Bicycle Kingdom, the humble two- and three-wheelers have by no means disappeared, though their place in the "big three" marriage items—not to mention dominance on the road—have long been ceded to the brand new BMW.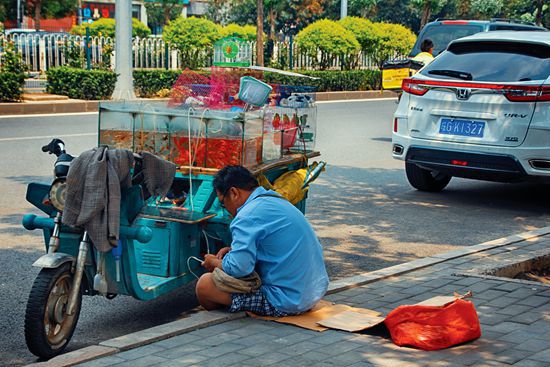 This is subscriber exclusive content
Become a subscriber to continue reading
---
Pedal Power is a story from our issue, "The Masculinity Issue." To read the entire issue, become a subscriber and receive the full magazine. Alternatively, you can purchase the digital version from the App Store.
---