A colorful ceremony honors the prehistoric Yellow Emperor, known as the "forefather of all Chinese"
"It was solemn, transcendent, and powerful, and it made me feel proud to be Chinese," said Ji Deqiang, an attendee at the twice-annual Grand Worship Ceremony of the Xuanyuan Yellow Emperor in Xiandu, Zhejiang province—"especially," he added, "since the Emperor's surname was also Ji."
Known as the father of Chinese civilization, Xuanyuan, or the Yellow Emperor, is a mythical ruler said to have invented animal husbandry and united the warring tribes in what eventually became today's China. Throughout history, emperors, nobles, and ordinary families alike vied to be acknowledged as direct descendants of the prehistoric patriarch, but his cult fell out of favor after the PRC's founding.
Since the 1980s, the Emperor's image has been gradually revived to create a symbol of common heritage among mainland, Taiwanese, and overseas Chinese through half a dozen folk celebrations staged across China. Usually held around the Qingming "Tomb Sweeping" Festival in spring, these festivals commemorate many achievements of the sage ruler whose legend has been handed down over thousands of years.
Among his accomplishments, the Yellow Emperor is said to have traveled to the Eastern Sea, where he discovered the secret to immortality and flew to heaven as a dragon from a mountain in Xiandu. Every spring and fall, locals present the "five grains," wine, and the Jinyun sesame seed cake—a local delicacy—to speed their illustrious "ancestor" on his final journey, even releasing a balloon dragon into the air every three years. To add to the festivity, local volunteers dress in sunny yellow robes and tote ceremonial flags bearing the names of all the tribes who owe their existence to the nation's first sovereign.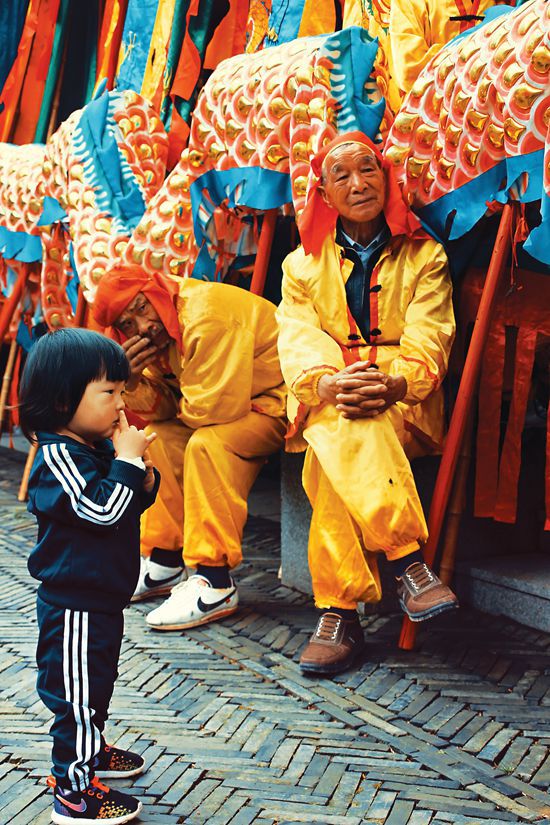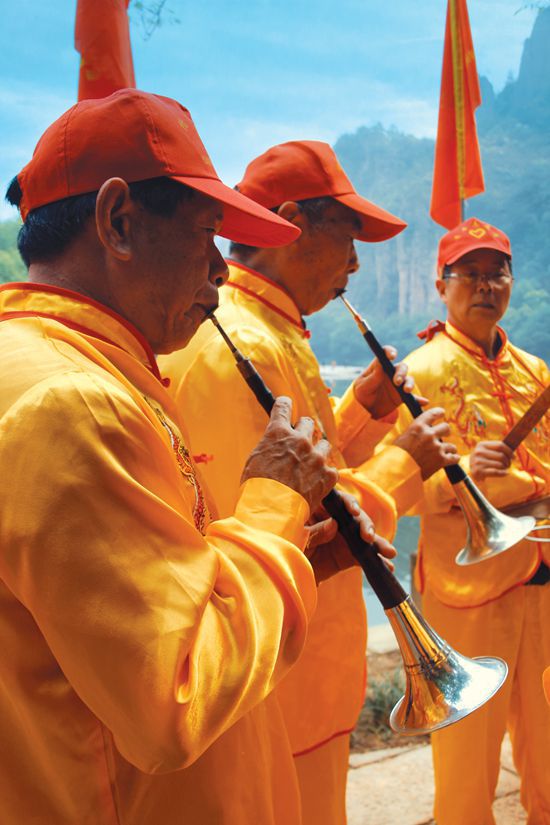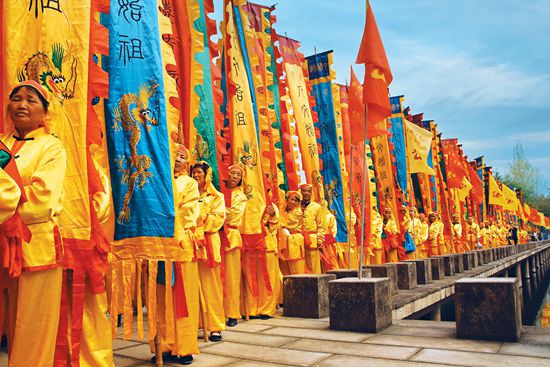 ---
First Man is a story from our issue, "Curiosities and Quests." To read the entire issue, become a subscriber and receive the full magazine. Alternatively, you can purchase the digital version from the App Store.
---