Reasons to get "Rivers Deep, Mountain High," TWOC's more-than-a-guide to Shandong
A boy born on September 28, 551 BCE—about a decade after the Buddha, less than a century before Socrates—transformed his society.
With their emphasis on values such as benevolence, righteousness, harmony within the family and state, the teachings of Confucius were the basis of much of ancient China's culture UNESCO named the sage's family home, temple, and cemetery in Qufu, Shandong, as World Heritage Sites in 1994—and there's no better place to start your China travels than in Shandong province, the cradle of Confucius.
And that's what we've done: In cooperation with the Shandong Provincial Department of Cultural and Tourism, The World of Chinese presents Shandong: Rivers Deep, Mountain High. Experienced Chinese and international writers, as well as longtime Shandong residents, take readers on a journey from ancient warring kingdoms to modern metropolises, nature to city, and the top of the lofty Taishan Mountain to the land of immortals in Penglai.
In true TWOC style, we've tried to make it much more than a guide book: Discover the efforts to preserve China's earliest Great Wall, the Great Wall of Qi State, or the complex politics of getting individual water towns to agree on a clean-up plan for the Grand Canal, the ancient engineering miracle linking southern and northern China. There are even language guides to help you make intelligent remarks on what you've seen.
Other reasons to get this book:
1. Know the lay of the land
Confucius said: "The benevolent delight in mountains, the wise in waters." Shandong is where the 5,000-kilometer Yellow River joins the sea, migratory birds come to nest in wetlands and lakes, and the seastruck tourists come to holiday on the Jiaodong Peninsula cities and surrounding islands. Mountain ranges span the entire province, whose name translates to "Mountain East," and we'll teach you how not to get lost on the "bandit mountain" of Liangshan, and the best seasons and times to scale Mount Qimeng or the sacred sunrise-watching spot, Taishan.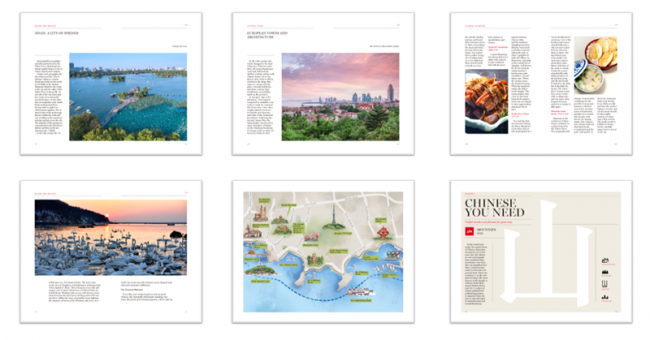 2. Get the scoop behind the scenery
Colonial architecture in the ex-treaty port of Yantai and Qingdao, a former German concession, are exotic draws for tourists, even if developers haven't been kind to them in the past. There's a family mansion in Binzhou whose confusing layout and thick walls actually hide booby traps for bandits. Mysteries and legends—a secret trove of Buddhist statues, and a brotherhood of outlaws in the marsh—are interwoven with insights from the storytellers they inspired, from 18th-century ghost story writer Pu Songling (who satirized real-life horrors in fiction) to Nobel Prize winner Mo Yan, whose tales are known for their local color.
3. Learn trivia to wow your friends
Did you know that Shandong was the birthplace of cuju, the sport that may have been the predecessor to football? Why is Weifang the "kite capital" of China? Was Art of War author Sun Tzu, another Shandong luminary, a real historical figure? These are hints of all the ways that this book can help with your next pub quiz.
4. Food, drink, and merriment
Tsingtao Beer, byproduct of the city's German history, is not to be missed, as is "China's Oktoberfest," the international beer festival held every summer on the Golden Beach of Qingdao. The Jiaodong Peninsula also happens to be one of the biggest wine-growing regions in the world, and there are plenty of vineyards, faux chateaux, and tastings around Yantai prove this. Shandong cuisine, whether rich seafood or the Lu cuisine developed for emperors, is sure to satisfy with its full-bodied taste and rich sauces.
5. Talk about your travels
Besides illustrated maps and listings of attractions by city, the Chinese-language lessons at the end of each chapter presents characters, useful phrases, and sample dialogues to assist your DIY travels. But even if you don't speak the language, Shandong will surely offer you a warm welcome because, as Confucius said: "Is it not delightful to have friends coming from afar?"
---
Get your copy of Rivers Deep, Mountain High, TWOC's newest guide to Shandong from our online store.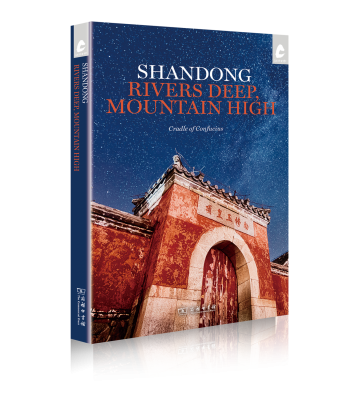 ---