Despite past victories, China's women's football team lacks attention at home
It's almost two decades to the day that China almost won the World Cup—its women's team, that is. The finals of the 1999 Women's World Cup in Los Angeles was watched by a record-breaking 90,185 spectators, culminating with China's so-called "Steel Roses" losing on penalties to the formidable US team.
While this is the closest any Chinese soccer team has come to winning an international cup (the oft-ridiculed men's rarely even qualify), China's female players face a stubborn lack of attention at home. While countries like Japan, Australia, Brazil, and the UK have slowly begun to embrace and promote the women's game, it remains relatively unknown and underfunded in China.
Women's football emerged in the wake of the reform era, with the women's national team established in 1983. China also hosted the first Women's World Cup in 1991 and enjoyed international success throughout the 1990s: finishing as runners-up at the 1996 Olympics, and dominating the Asian Cup by winning each of the five editions held during that decade. In the just-concluded 2019 Women's World Cup (where the US, once again, won the title), China confirmed their current slump by only making the final-16 of the competition in France.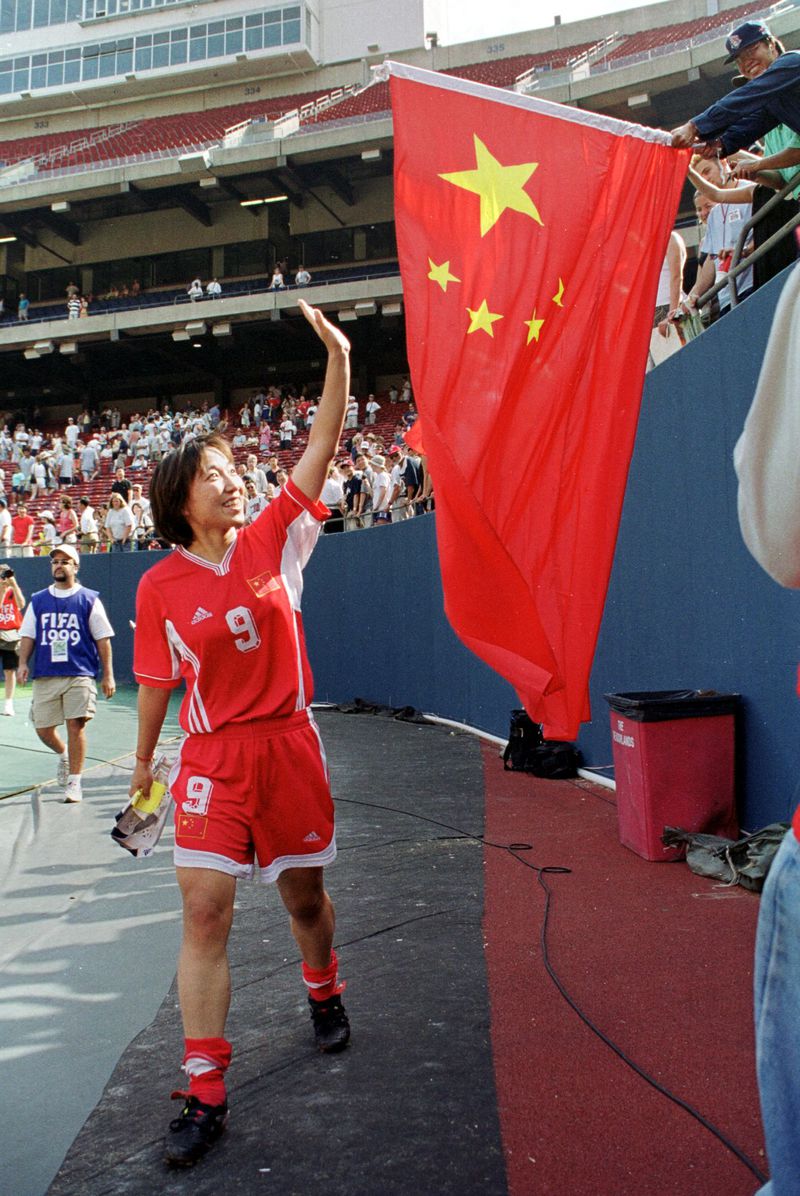 Despite these past glories, China has only 3,000 registered female players, a staggeringly low figure; the US, in contrast, has well over a million. Most Chinese parents have a traditional aversion to contact sports, and prefer their daughters to take part in activities considered more feminine, like dancing or music, says goalkeeper Wang Fei.
Progress toward professionalization of the women's game has been slow, but things are starting to change. China's Football Association recently announced that all men's top division clubs will have to also field a women's team by 2020. Alibaba has promised to invest over a billion RMB in women's football over the next decade, focusing on the national team, youth development, injury prevention, and post-retirement careers.
Chinese fans are some of the most engaged in the world, with over 100,000 attending the 2018 World Cup in Russia, despite China not even qualifying for the tournament. Fan interactions with the current crop of Steel Roses on social media have been largely positive, in stark contrast to the treatment received by the men's team. Comments under the players' updates usually emphasize how much better the women's team is compared to the men's, and hope they don't go the same way. In the aftermath of the Steel Roses World Cup defeat this year, one fan on Weibo reflected, "they're still one hundred times better than the overpaid, low-talent men's team".
China's best-known female player, Wang Shuang, played for Paris St. Germain (one of the best teams in Europe) last season, and has over 202,000 followers on Weibo—significantly less than the 600,0000 that American soccer star Megan Rapinoe has on Twitter, but more than many of China's male players can muster. A documentary series about Wang's life in Paris has generated over 8 million views in China. (Wang has recently announced she is moving back to her home country, citing, among other issues, difficulty adjusting to life in Paris.)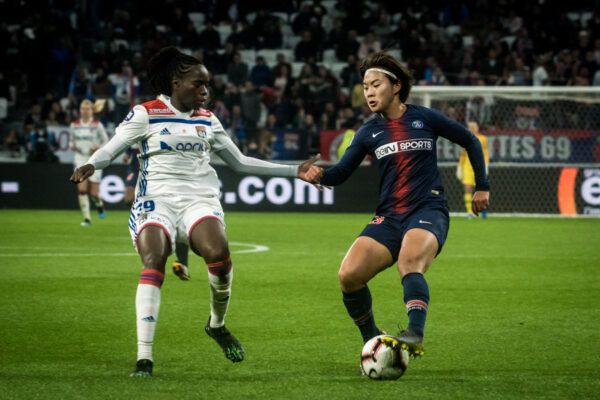 Debates over equal pay were front and center at the most recent Women's World Cup. In China, too, Wang reportedly earned just 500,000 RMB a year at Paris St. Germain, while China's most famous male player, Wu Lei, earns a similar amount in less than three weeks playing in Spain.
Maybe things would be far different had China been victorious in 1999. In any case, the opportunity to capitalize on that momentum seems to have been largely missed. But the Steel Roses can, at least, take solace in past glories—unlike the men.
Cover image from VCG
---