Wu Hao's latest documentary tackles a conflict between taboo and tradition
Film director Wu Hao burst onto China's documentary scene in 2018 with The People's Republic of Desire (which was in fact his third feature-length documentary), his exceptional study of the country's bizarre live-streaming culture.
His latest, All in My Family, feels less like a follow-up, and more like an intensely personal B-roll. This 39-minute, somewhat fragmentary study of family and sexuality seems to have had most of its footage cobbled together from offcuts shot during the making of People's Republic.
Nevertheless, with a distribution deal from Netflix and all the attendant publicity, this brief look at the director's struggles to come out to his family may well prove to be Wu's most widely watched film yet— in the West, at least (the film has yet to find a Chinese distributor, although it has been pirated on streaming sites).
Wu dives in immediately with his family, which is introduced as both utterly typical and typically maddening ("As far back as I can remember," he narrates, echoing the famous introduction to Goodfellas, another "family" film, "I always wanted to have a different family"). He would have preferred one "not full of yelling and screaming," and "less controlling."
Wu's mother has stoically accepted her sole male heir's sexuality—though she still cannot abide the idea of him raising a son with his American husband—while his grandfather and the rest of his family are considered so rigidly patriarchal or provincial that Wu's immediate kin conspire to keep them blissfully in the dark about his same-sex partner. Only the director's quietly indulgent father, unequivocally delighted at the thought of a grandson, seems to offer any respite from the daily chaos.
The problem that Wu's film tries to disentangle—but eventually ends up abandoning—is how the director can meet his cultural obligation to continue the family bloodline without causing a split over his sexuality. The answer, delivered via a light-hearted look at everyday family life, is to have a son through a surrogate, and simply ignore or hedge on any awkward questions about a missing daughter-in-law.
There's no real spoiler here, as the "plot" seems secondary to the themes: This is a film that raises serious questions regarding cross-cultural mores, societal expectations, and old-fashioned prejudices, but prefers to skate over them rather than risk any disharmonious confrontations.
Wu cannot simply avoid balancing his personal needs of his adopted home life in the US with the obligation of familial responsibilities back in China, where LGBT rights remain firmly in their infancy: "The son of a Chinese family can never run away from his past." But, in an age of polarized politics and endlessly divisive culture wars, the film seems to suggest that it is possible to cut across acrimony and distance by cherishing what we have in common, such as kinship, rather than obsessing over our divisions. It's a simple and perhaps mawkish lesson, but Wu makes it seem a vital one. – Han Rubo (韩儒博)
Sister: How do we introduce Eric to Grandpa?
Zěnme gěi yéye jièshào Āilǐkè?
怎么给爷爷介绍埃里克?
Mother: Just say they are coworkers.
Jiùshuō shì tóngshì.
就说是同事。
S: But they look intimate.
Dànshì tāmen kànqǐlai hěn qīnmì.
但是他们看起来很亲密。
M: Aiya, it doesn't matter; coworkers can be good friends…
Āiya, zhè yǒu shéme ma, tóngshì zhījiān hǎo péngyǒu……
哎呀,这有什么嘛,同事之间好朋友……
S: But it is so obvious.
Kěshì yíkàn jiù búduì.
可是一看就不对。
M: Your grandpa won't notice; we will figure it out later.
Nǐ yéye bú huì zhùyì de, dào shíhòu zài shuō.
你爷爷不会注意的,到时候再说。
***
Five More Must-See Moives
Crossing the Border
A boy named Ningning (Li Yunhu) is sent to the Henan countryside to spend summer vacation with his 77-year-old grandfather, Li Fuchang (Yang Taiyi), while his mother is expecting a second child. Peaceful country life soon turns into a motor-tricycle road trip when a friend of Li's falls ill, and the intergenerational duo decide to travel 500 kilometers to see him. On the way, they meet a young man whose business has failed, a trucker who has suffered an accident, and a lonely beekeeper; and hold conversations on life, its difficulty, and death. The film's Chinese title, "Crossing Zhaoguan" (《过昭关》), refers to the famous escape of minister Wu Zixu across the dangerous Zhaoguan Pass in the fifth century BCE, while being pursued by the king's soldiers. Yang, an amateur, won the Best Actor Award at the 2018 Pingyao International Film Festival for his role in this film.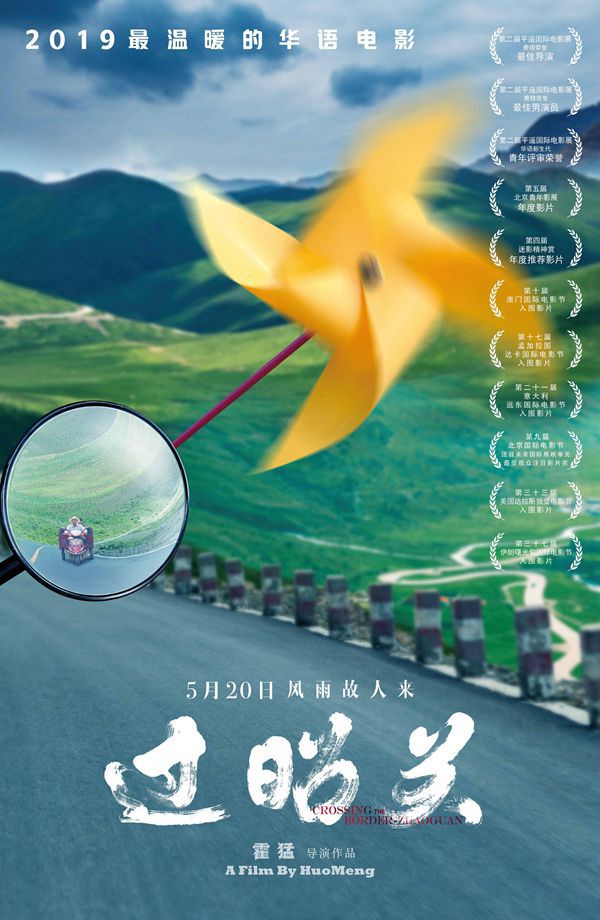 Girls Always Happy
Written and directed by Yang Mingming, who also plays the lead role, Girls Always Happy is a heartfelt depiction of a mother-daughter relationship that is not always gentle or healthy. Screenwriter Xiao Wu (Yang) resides in a small Beijing courtyard home with her widowed mother (Nai'an). The two live in constant anxiety due to their financial difficulties, romantic problems, and struggles with their individual identities and literary pursuits. Despite not seeing eye-to-eye, however, mother and daughter can't help but discover that they have much in common, and their lives are intertwined forever. The movie was nominated for Best First Feature Award at the Berlin International Film Festival in 2018.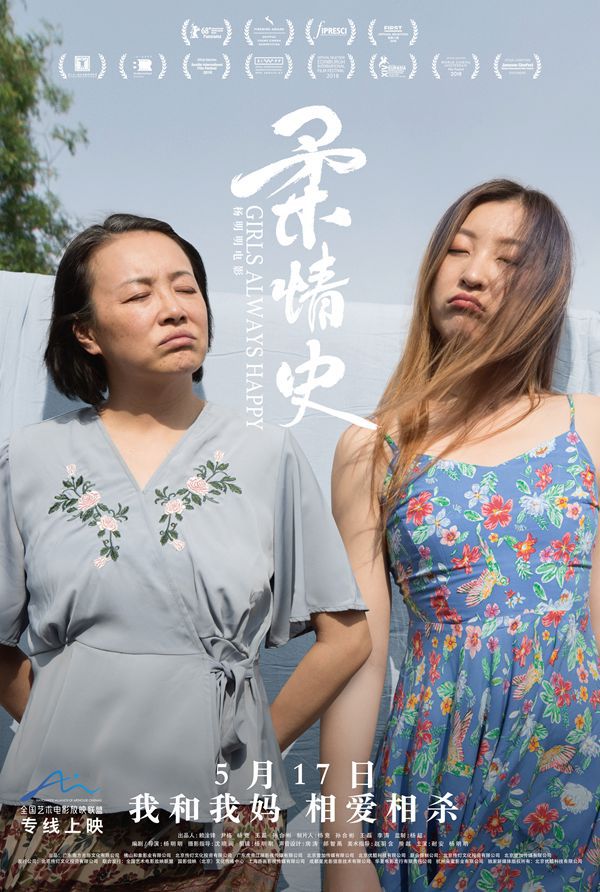 A City Called Macau
Single mother Mei Xiao'ou (Bai Baihe), a Macau casino broker, rubs shoulders with mainland tourists and brings them into the world of gambling. A victim of her ex-husband's gambling addiction, Mei hates the business, yet can't resist its huge returns, nor the two clients she becomes enamored with, so she makes a dangerous bet that may eventually cost her everything. Adapted from Yan Geling's novel of the same name, and directed by Li Shaohong, the film spans 14 years in the history of Macau, attempting to portray the city before and after returning to the mainland. The portrayal of self-made Beijing real estate tycoon Duan Kaiwen's (Wu Gang) fall from grace in the casino world appears to be lifted from the headlines.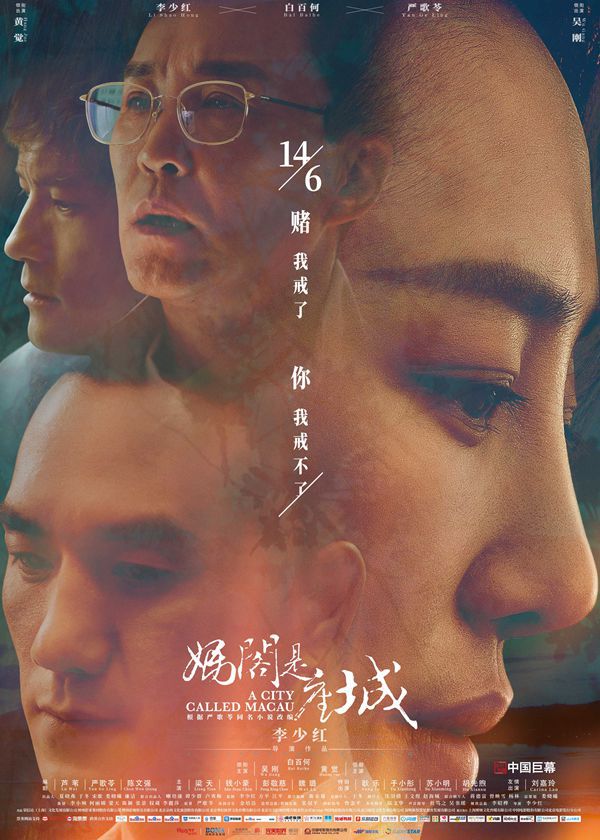 The River in Me
Northwestern musician Su Yang draws inspiration from indigenous arts, playing with a unique style that combines thousand-year-old folk melodies with rock music. This documentary traces Su's musical influence from four local artists: a northern Shaanxi story teller, a folk singer, the chief of a shadow puppet troupe, and the leader of a Shaanxi opera group. Through scenes of everyday life in villages by the Yellow River, family conflicts, performances, and interviews, the documentary presents the passion, dreams and struggles of these traditional artists as they persist in their craft. Su, as well as the story's northwestern setting, acts as a thread to link all the characters. "How do we sing about the river?" he asks in the documentary. "She runs in our blood."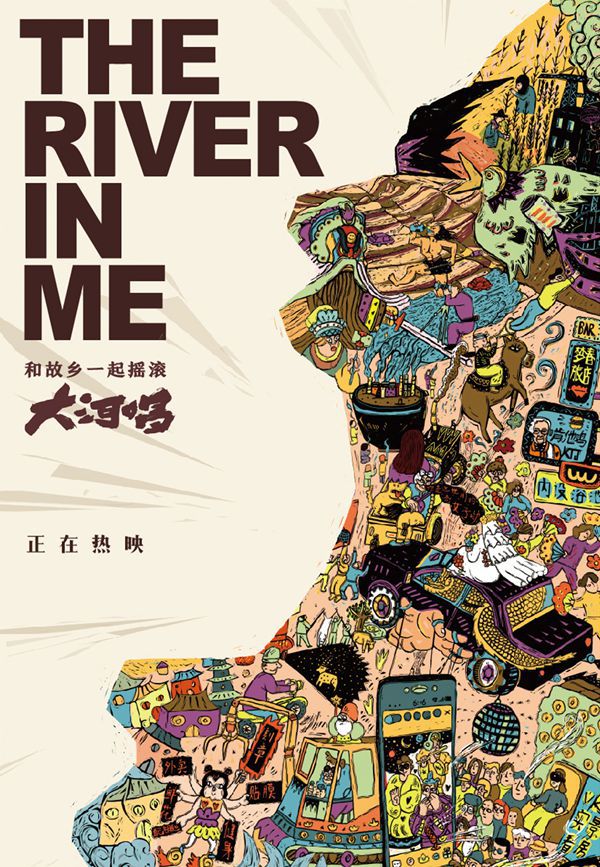 The Eight Hundred
Adapted from a real-life event during the anti-Japanese invasion in 1937, the movie centers around a group of 410 Chinese soldiers (who claimed to be 800 in order to mislead the enemy) assigned to guard the Sihang Warehouse, across the Suzhou River from Shanghai's glitzy International Settlement. As they watch the invasion of the city over a period of four days, their opinions about their mission start to change. Directed by renowned sixth-generation director Guan Hu, and with an all-star cast, the movie was highly anticipated. However, a scheduled opening at this year's Shanghai International Film Festival in mid-June was canceled due to "technical glitches," and its official July 5 release has also been delayed indefinitely. – LIU JUe (刘珏)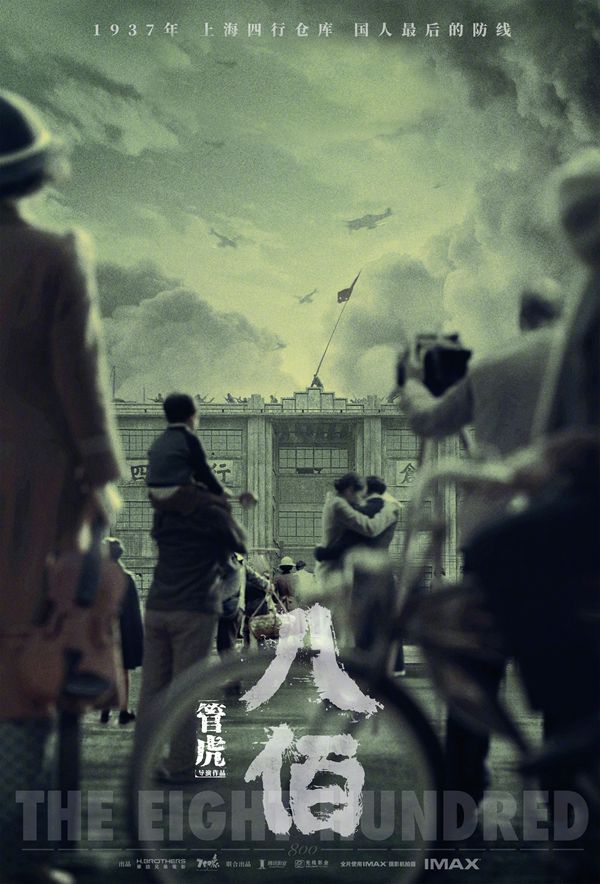 ---
A Family Outing is a story from our issue, "Wild Rides." To read the entire issue, become a subscriber and receive the full magazine. Alternatively, you can purchase the digital version from the App Store.
---