Navigating China's video-streaming platforms
As of June 2019, China's mammoth online video-streaming market was estimated to have 759 million users. Over the years, the sector has evolved from offering low-quality pirated versions of movies and TV shows to producing licensed content viewable on a subscription-based business model.
The long-form online video market is dominated by three big names: iQIYI, Tencent Video, and Youku Tudou. Unlike YouTube, which primarily offers User Generated Content (UGC), these platforms providing more copyrighted shows and movies like Netflix or Hulu, while still having UGC in their libraries.
The content on these platform is diverse: serial dramas, movies, variety shows, animation, music videos, and sports, as well as online games and e-sports. Although a subscription is required to watch premium content, users can enjoy UGC and some licensed videos for free, with the drawback of unskippable advertisements that could last up to two minutes.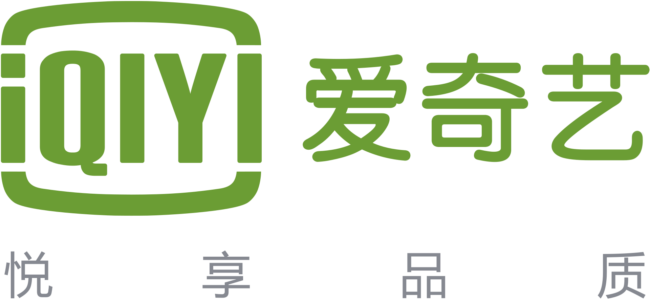 Sometimes called the "Netflix of China," iQIYI was launched in 2010 by Baidu. It is currently China's largest video streaming service, with more than 100 million subscribers. Some of the popular original shows that iQIYI produced include The Rap of China, Idol Producer, and Hot-Blood Dance Crew. It has also co-produced well-received internet dramas such as The Mystic Nine, Burning Ice, and The Story of Yanxi Palace, and host shows from third parties like In the Name of People, The Story Of Minglan, and Korean dramas Descendants of the Sun and My Love from the Star. In 2017, iQIYI had agreement with Netflix—which has since ended—to distribute Netflix shows such as Black Mirror and Stranger Things in China.

Launched in April 2011 by Tencent, Tencent Video currently holds the second spot of the video streaming market with more than 96 million subscribers. The platform has several deals that give it a competitive advantage: One such deal is with HBO, which made Tencent Video the exclusive Chinese online provider of films and series such as Game of Thrones, Silicon Valley, and Boardwalk Empire, although some are censored before they're distributed in China. Tencent Video also recently extended its partnership with the NBA until 2025, making live NBA games, video on-demand, and short video contents available to users.
Like other Tencent products, Tencent Video benefits from integration within the Tencent's ecosystem—notably, videos from Tencent Video can be directly embedded into WeChat Official Account articles, as opposed to uploading the video file to the backend (which has a 20MB limit). The platform has adapted some of Tencent's popular online books and games, such as Honor of Kings and Player's Unknown Battleground (PUBG), into original movies and serial dramas.

Youku Tudou, also known as Youku, has the longest backstory of any Chinese video platform. Currently third in market share, Youku Tudou was created by a merger between Youku and Tudou, two online video-sharing platforms founded in 2006 and 2005, respectively. Both platforms started off primarily as UGC video-sharing sites and were considered the "YouTube of China." When Youtube was blocked in 2007, they became each other's only competition for the top spot in the China market, and started to expand into licensed film and television content. The two companies merged in 2012, and the new Youku Tudou shifted its focus to making low-cost original contents, but soon lost ground to higher-quality content from its competitors.
In 2015, Youku Tudou was bought by Alibaba, and was soon consolidated into the Alibaba's Digital Media and Entertainment Group. Since then, Youku Tudou has had more funds to buy licenses and produce higher-quality shows. One of their most recent shows—The Longest Day in Chang'an—is rated 8.8 out of 10 by users on Douban and attracted streaming partners outside of China such as YouTube, Amazon Prime, and Rakuten Viki. Youku is also exclusive online video platform for livestreaming Alibaba events such as the Singles Day Countdown Gala.
Finally, here are translation of common terms used in online video platforms:
Video controls:
播放 (bò fàng): play
暂停 (zàn tíng): pause
倍速 (bèi sù): playback Speed
全屏 (quán píng): full screen
画中画 (huà zhōng huà): picture in picture
Video resolutions:
标清 (biāo qīng): SD/standard definition (270P)
高清 (gāo qīng): HD/high definition
超清 (chāo qīng): UHD/ultra-high definition
蓝光 (lán guāng): Blu-ray
Video tags:
预告 (yù gào): trailer
独播 (dú bō): exclusive
自制 (zì zhì): self-produced/original
首播 (shǒu bō): premiere
Video types:
电视剧 (diàn shì jù): TV series
电影 (diàn yǐng): movie
网络 剧/电影 (wǎngluò jù/diànyǐng): online drama/movie
脱口秀 (tuōkǒu xiù): talk show
真人秀 (zhēnrén xiù): reality show
综艺 (zōng yì): variety Show
动漫 (dòng màn): animation
少儿 (shào'ér): children/youth
纪录片 (jìlù piàn): documentary
Video genres:
剧情 (jù qíng): drama
犯罪 (fàn zuì ): crime
喜剧 (xǐ jù ): comedy
动作 (dòng zuò ): action
爱情 (ài qíng ): romance
惊悚 (jīng sǒng ): thriller
恐怖 (kǒng bù): horror
武侠 (wǔ xiá): martial arts
神话 (shén huà): mythology
科幻 (kē huàn): sci-fi
悬疑 (xuán yí): mystery/Suspense
历史 (lì shǐ): history
家庭 (jiā tíng): family
偶像 (ǒu xiàng): idol
时装 (shí zhuāng): fashion
---