Twists and turns in the courts of justice for victims, women, and LGBT
Sorry Sentencing
A reduced prison term given to a convicted rapist in Jiangxi province in August has created public backlash over Chinese courts mitigating punishments based on "forgiveness."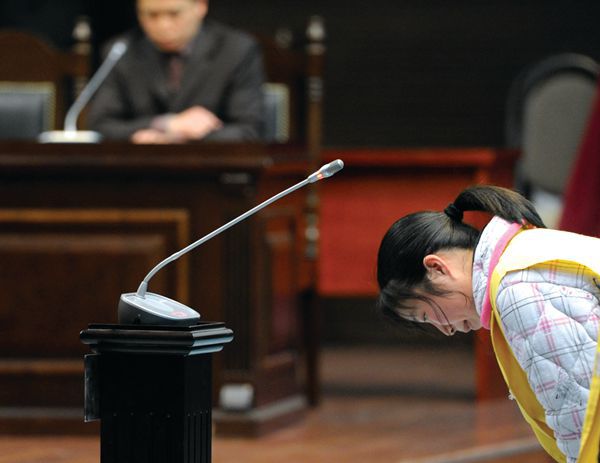 Though rape is punishable by 3 to 10 years in prison, or more in severe cases, the defendant, surnamed Ouyang, was sentenced to just four years after paying 30,000 RMB and obtaining "forgiveness" from the family of his 17-year-old victim. Chinese law allows defendants to seek "reconciliation" with their victims by offering financial compensation or an apology.
Forgiveness has factored into reduced punishment for a man who raped his 11-year-old niece in 2015 and a son who beat his father to death in an argument in 2016, among other recent cases. Critics point out that forgiveness often comes from the victims' families rather than the victims themselves, and favors offenders who can pay. "When will payment and punishment stop being in conflict under our laws?" sighed one Weibo comment on the Jiangxi case. – Hatty Liu
***
Fashion Police
Actress Reyizha Alimjan, accused by netizens of "seeking attention with her breasts" by wearing a low-cut top at the airport, has sparked fierce debate over freedom of dress in China.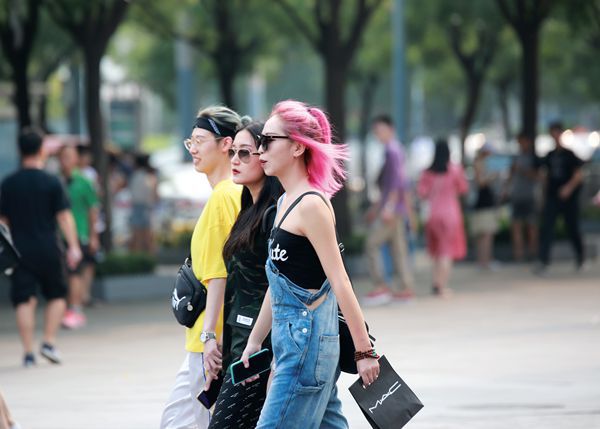 A WeChat article published after the incident, "A Wish for the Freedom of Dress for Chinese Girls," was applauded by many feminists and attracted 5 million views in less than a day. Its author writes that Chinese women face sartorial scrutiny throughout their lives, from mothers and boyfriends who warn them not to bare their belly buttons or chests, to strangers who slut-shame their fashion choices—or simply feel empowered to comment on and give unsolicited advice about their looks.
Meanwhile, several Chinese cities have moved to curb "uncivilized" public behavior such as men baring their chests in summer. It seems as though fashion freedom is a long way from being accepted in the court of public opinion—for both genders. – Sun Jiahui (孙佳慧)
***
Guardian Rights
On August 5, a same-sex couple became the first in Beijing to be named each other's legal guardian, joining a small but growing number of LGBT couples in a handful of cities who have adopted this solution to the lack of recognition for same-sex marriages in China.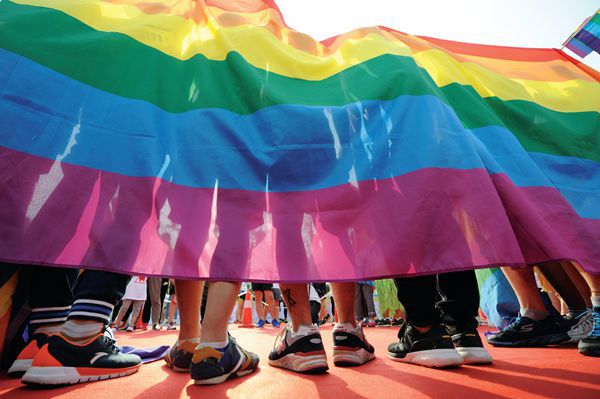 Mutual guardianship provides some benefits similar to those obtained through marriage, such as the right to make medical and financial decisions for a partner in case of emergencies. Before 2017, only the disabled and those over the age of 60 could become legal dependents, but now all adults may apply—though Sohu News reports that most public notary offices refuse applications by same-sex couples.
A poll on Weibo showed that 56,000 users supported allowing same-sex couples to register as legal guardians, while just under 7,000 disagreed. One user hailed the news as an encouraging step, "I suddenly feel like the future's bright again." – Sam Davies
---
These stories are from our issue, "The Wellness Issue". To read the entire issue, become a subscriber and receive the full magazine. Alternatively, you can purchase the digital version from the iTunes Store.
---