Curl up with a good book—anywhere
"Homeless intellectual" Shen Wei, the well-read Shanghai vagrant who shot to online fame in March, describes his celebrity as a wake-up call to fans. "It's not that I'm learned," Shen admonishes them in one video, his appearance in ragged contrast with his extensive book collection and habit of quoting the classics. "It's simply that you read too little."
Classical texts are replete with quotations that emphasize study as the path to social advancement—but the ancient Chinese found pleasure in reading too. The Analects of Confucius describes the sage as being so enthralled by books that he "forgets to eat."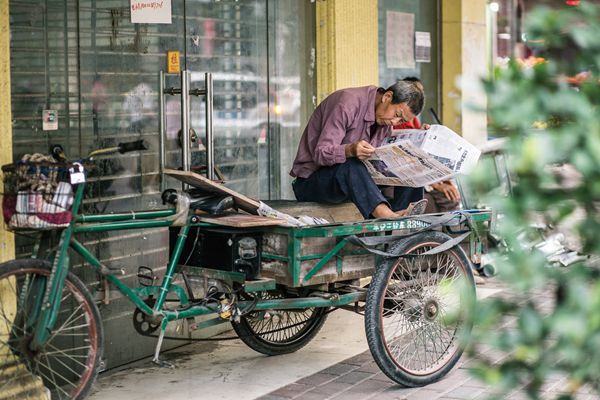 Today's China is home to some of the world's biggest bookstores, or "book cities," where readers of all ages can curl up directly on the floor with their favorite titles. Sales of e-books and e-readers are also growing. Still, 41 percent of adults did not read any books in 2018, according to the China Academy of Press and Publication.
This is subscriber exclusive content
Become a subscriber to continue reading
---
Text Appeal is a story from our issue, "Wild Rides." To read the entire issue, become a subscriber and receive the full magazine. Alternatively, you can purchase the digital version from the App Store.
---