As hip hop boosts a tentative rise in dreadlocks, Chinese fans hope for greater recognition
In a hair salon in the heart of Beijing, rapper Xie Qin, who performs under the stage name Mila, poses defiantly in a swivel chair while two stylists braid her hair extensions.
The scene was staged for the cover photo of Mila's self-titled 2017 single, but the Sichuan native says the African-run salon was one she frequented early in her career when she often wore dreadlocks for publicity shoots and performances. "I'm crazy about hip hop culture; I always saw those hairstyles in hip hop movies and music videos, and on other rappers," she tells TWOC.
She isn't alone: Last year's hit reality show The Rap of China, which Mila auditioned for, led to a hipster renaissance in cornrows and dreadlocks, collectively known as zangbianr (脏辫儿, "dirty braids") in Chinese. The style had appeared on the head of actress Shu Qi at last fall's Paris Fashion Week, and on the cover of the international edition of Grazia magazine in June, worn by none other than style icon Fan Bingbing.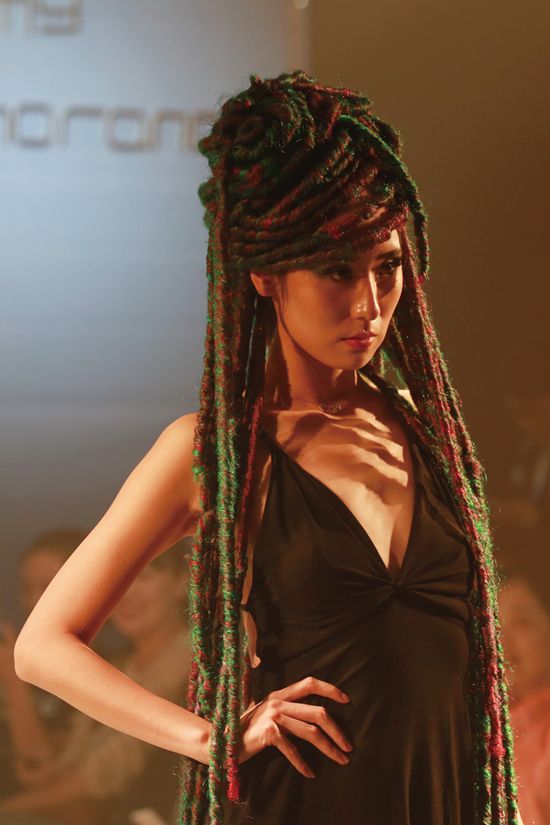 Unlike its initial appearance in China a decade ago, when zangbianr was associated with "rebellious" subcultures like street dancing, the renewed fashion for African hairstyles has emerged from the so-called "fresh meat world": boyish pop stars Lu Han and Yi Yangqianxi, along with female idols like Guan Xiaotong and Wu Xuanyi, and even actresses well into their 30s and 40s, such as Fan and Shu, have all taken the trend mainstream.
Cornrows originated over 5,000 years ago, and are still worn throughout West Africa, Sudan, and the Horn of Africa to signify age, kinship, marital status, and wealth. They were adopted by the African-American community as a symbol of Sixties defiance against white beauty standards, according to Ebony magazine, and sported by musicians such as Nina Simone and Stevie Wonder, before enjoying an 80s resurgence in the RnB world.
It's not clear when the hairstyle entered China, but Xi'an-based stylist Yao Wei, credited as the "first zangbianr stylist in western China," said he first encountered it among musicians around 2009. "Art has no national borders," added Yao, who runs a school on Jamaican-style dreadlock braiding and culture, in an April interview with style magazine Hair8.
For Mila, the decision to adopt zangbianr was both personal and professional. "I have dark skin, so people often ask me whether I'm black or mixed," she jokes. "This kind of hairstyle makes me easier to remember onstage, because hip hop and my style go together."
The process wasn't easy, though. "The first time I got this hairstyle, it felt super itchy," she says, "even while I was sleeping, until I just wanted to cut all my hair off." The style initially felt "like there were bags of flour on my head." She persevered: "I'm a rapper and I love this style, I tried to take it, and the second and third times were much better."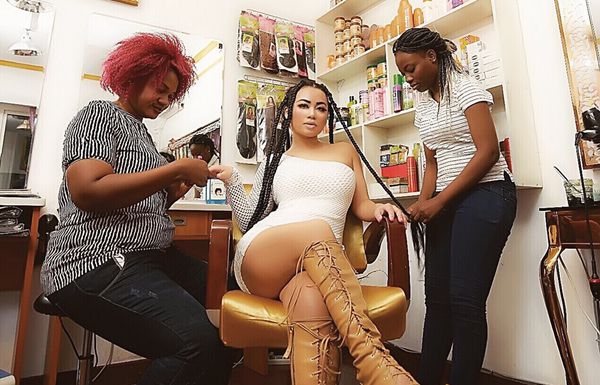 The style's celebrity has raised hackles with those who sense that dreadlocks' heritage is being exploited by a music industry that has little identity with hip hop's hard-fought history. "K-Pop…has a history of notorious missteps when it comes to race," Teen Vogue noted about a genre whose artists sing rap lyrics and sport zangbianr in music videos, but have yet to accept a black member into their groups.
Wearing cornrows helped The Rap of China judge Kris Wu transform from pop idol to aspiring hip hop artist, and enabled Yi Yangqianxi to shed his image as the "quiet one" of boyband TFBoys. But K-pop has also weathered controversies about blackface and the use of the N-word, while cornrow-sporting Chinese singers Lu Han and Jackson Wang have been called out for cultural appropriation.
Bob Ansah, a Ghanaian post-grad researcher at the Communication University of China, says it's difficult to make judgments. "Style, when accepted globally and when worn by people of different races, is only a general depiction of how interconnected the world is." However, he suggests to TWOC, "When a Chinese wears zangbianr for a performance with definite negative connotations, then there is every reason to describe it as cultural appropriation."
Chinese have limited cultural understanding about different hairstyles, Yao told Hair8: "The first thing I teach all my students is the culture behind zangbianr… Only when you understand the culture can you make braids that have soul."
That's still a niche view in China, however. From the "dirty braids" moniker, to the persistent myth that the hairstyle prevents Africans from growing insects in their hair in a hot climate, cultural prejudice toward outlandish-seeming styles like dreadlocks persists.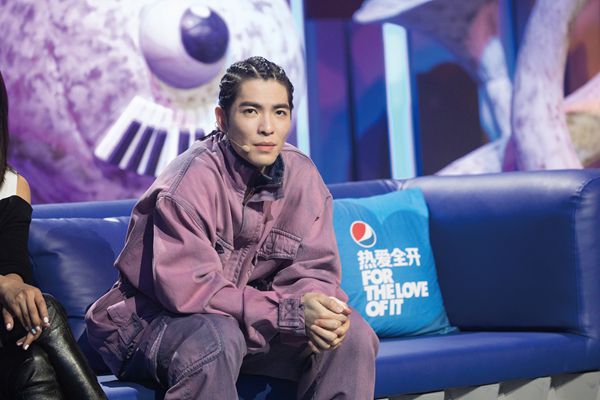 Kong Weidong, a Beijing-based stylist, cautions media not to overstate the mainstream acceptance of the style, despite a few celebrity adopters. "When I say it's 'popular,' I means in certain professions," he says, noting that all the clients who came to his studio for dreads in the past year "tended to be bartenders, because that fits with the image they cultivate at work; it may not be suitable for other [professional] settings."
Mila frequently received stares from strangers for her look, and plenty of well-meaning questions. "They ask me where I got it, how long it will stay on my head, how often I wash my hair, and whether it's itchy."
Maintaining the style, especially in the dry climates of northern China, is no walk in the park. The growing number of international students and expats of African descent manage their "kinky" natural hair with weaves and cornrows, and use a range of oils, deep conditioners, shampoos, and styling services, that usually have to be imported.
Yet China is also the world's top producer of false hair products, with one village near Xuchang, Henan, claiming to produce half of the world's wigs and extensions. According to Kong, depending on quality, customers can get dreads attached for as low as 1,500 RMB in under two hours. Natural hair extensions, or cornrows braided on-site using the customer's own hair, can cost 3,000 to 5,000 RMB depending on the coverage required.
There are now over 70 mainland studios specializing in zangbianr, suggests one Hangzhou stylist, not counting regular hair salons, like Kong's, which offer the service.
Competition is becoming fierce—one Xi'an studio recently took to e-commerce app Xiaohongshu, or "Little Red Book," to accuse unprofessional salons of creating "industry chaos" by overcharging for substandard braids purchased on sites like Taobao.
Yao believes these issues mainly stem from a lack of recognition about the history of the hairstyle. "Right now we're in an age of rapid expansion, and lots of fads are ephemeral, but there are lots of classic things that never fade away," Yao told Hair8. "Zangbianr may be a niche culture, but because it has such a rich cultural background, it has been able to persist."
---
The Braidy Bunch is a story from our issue, "Wild Rides." To read the entire issue, become a subscriber and receive the full magazine. Alternatively, you can purchase the digital version from the App Store.
---