As hip hop boosts a tentative rise in dreadlocks, Chinese fans hope for greater recognition
In a hair salon in the heart of Beijing, rapper Xie Qin, who performs under the stage name Mila, poses defiantly in a swivel chair while two stylists braid her hair extensions.
The scene was staged for the cover photo of Mila's self-titled 2017 single, but the Sichuan native says the African-run salon was one she frequented early in her career when she often wore dreadlocks for publicity shoots and performances. "I'm crazy about hip hop culture; I always saw those hairstyles in hip hop movies and music videos, and on other rappers," she tells TWOC.
She isn't alone: Last year's hit reality show The Rap of China, which Mila auditioned for, led to a hipster renaissance in cornrows and dreadlocks, collectively known as zangbianr (脏辫儿, "dirty braids") in Chinese. The style had appeared on the head of actress Shu Qi at last fall's Paris Fashion Week, and on the cover of the international edition of Grazia magazine in June, worn by none other than style icon Fan Bingbing.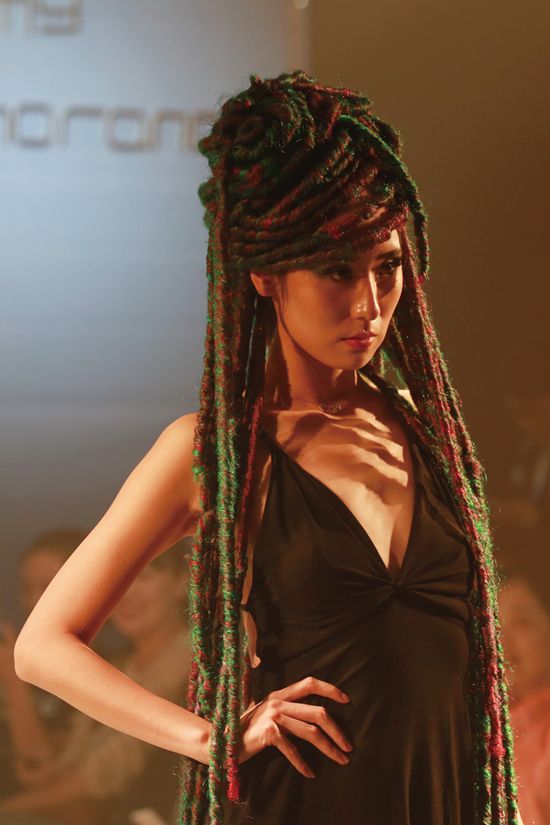 This is subscriber exclusive content
Become a subscriber to continue reading
---
The Braidy Bunch is a story from our issue, "Wild Rides." To read the entire issue, become a subscriber and receive the full magazine. Alternatively, you can purchase the digital version from the App Store.
---