To fight poverty, China's farmers pool their land—again
Golden rice crops almost ready for harvest stretch to the horizon around Guangdong village in late September. The hum of activity in the fields, though, does not come from farmhands or machinery, but the tourists snapping selfies, and photographers' drones whirring overhead.
The village, located in Yanbian Korean Autonomous Prefecture of Jilin province, is using cooperative farming methods to combine tourism with agriculture in the hope of enriching residents. A local travel agency is in charge of marketing the town and its bountiful harvest of "big rice" to visitors, and shares the profits made from the land with villagers.
There are over 2.2 million similar cooperatives in China today, up from 110,000 in 2008. They account for more than 120 million rural households, or around 50 percent of the rural population. Seemingly a throwback to the collective farming of the Mao era, but without government quotas, cooperatives now must adhere to the principles of the market, while also hoping to improve the lives of their members.
The cooperative model existed in China even before the Communist Party came to power in 1949, but has become widespread since it was formally endorsed with the Law on Farmer Specialized Cooperatives (FSCs) in 2007. Through FSCs, farmers may pool their land so that a cooperative organization takes responsibility for employing workers and selling the produce, and gives members a share of the profits.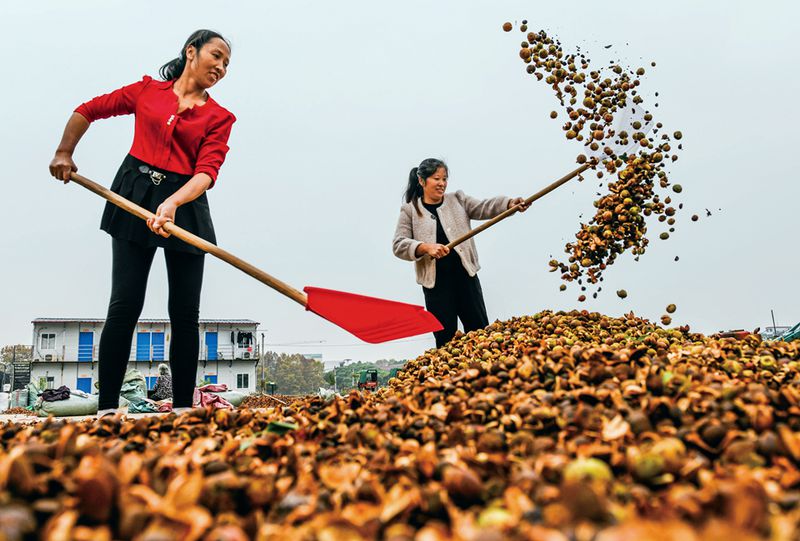 By encouraging farmers to pool together land, the government hopes to encourage the consolidation of China's small household-operated farms into more efficient large-scale modern agriculture. Farming in China's countryside has been small-scale for millennia, but as the young and able-bodied migrated to the cities in the last three decades, much of the land in the countryside was left unworked.
In theory, pooling resources allows the farmers to access benefits like purchasing better equipment at lower prices, sharing farming techniques, and generally improving yields and returns. Collectivizing the land under FSCs is meant to improve the efficiency of land use, which enhances China's overall food security.
In Guangdong village, though, cooperative agriculture goes hand-in-hand with tourism in bringing in revenue. Fang Sunlei, an ethnic Korean villager who has lived in the area for 30 years, used to till his own land for meagre returns, but now rents his plot to the cooperative while he heads the new village dance troupe that performs traditional Korean dance for tourists. "Each member of our group made around 6,000 to 7,000 RMB last year," claims Fang, who also ferries tourists around the town in an electric buggy for extra cash.
Many villagers have also turned their homes into guesthouses. Now, "everyone has been lifted out of poverty," Fang asserts. Annual per capita income of the village reached 13,000 RMB in 2018 according to Minsheng Weekly, with the cooperative's rice brand, Maxida, providing income on top of tourism.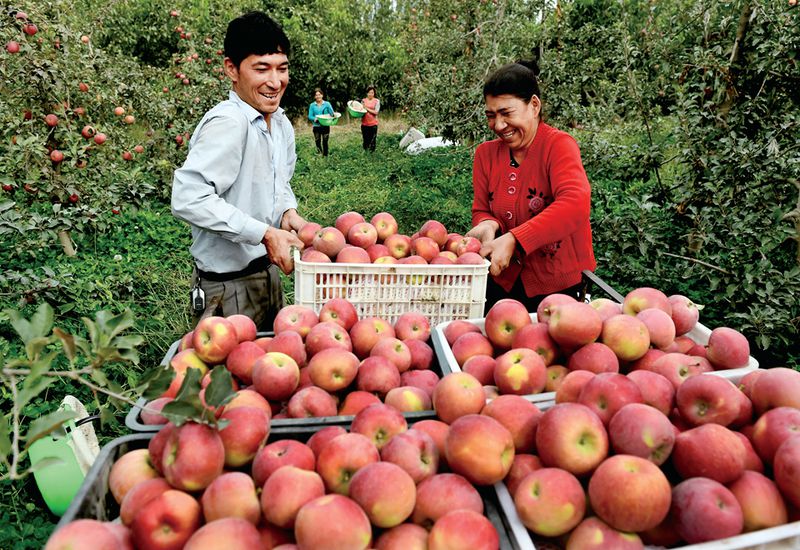 But not all cooperatives prove effective, and many are dormant, or even exploitative. A study of 50 cooperatives released in 2017 by researchers from Singapore Management University found that all but two were operating as private businesses without any element of cooperation, had gone bankrupt, had fallen victim to corrupt leaders, or simply lacked members. The same year, a report by the Chinese Academy of Social Sciences found that 50 percent of all cooperatives in some areas of the country were "empty shells" set up to gain government subsidies, but not operating or providing any benefits to members.
Even when cooperatives are well-intentioned, they are not always welcomed. "When we first set up the cooperative, a lot of villagers didn't really understand it…so there were only around 20 members," says Xu Zhendong, a Shandong native who returned to his home village of Xuhuanglu from Shanghai to help establish a cooperative in 2011.
Often, villagers are put off by the idea of losing autonomy over their land, harboring traumatic memories of collective farming under the Maoist people's communes. Liao Yue, a doctoral student at the University of Illinois Urbana-Champaign who has researched the cooperative at Xuhuanglu, found that some farmers were reluctant to give up their right to choose what to plant and which fertilizer to use, and adverse to sharing their profits with other villagers.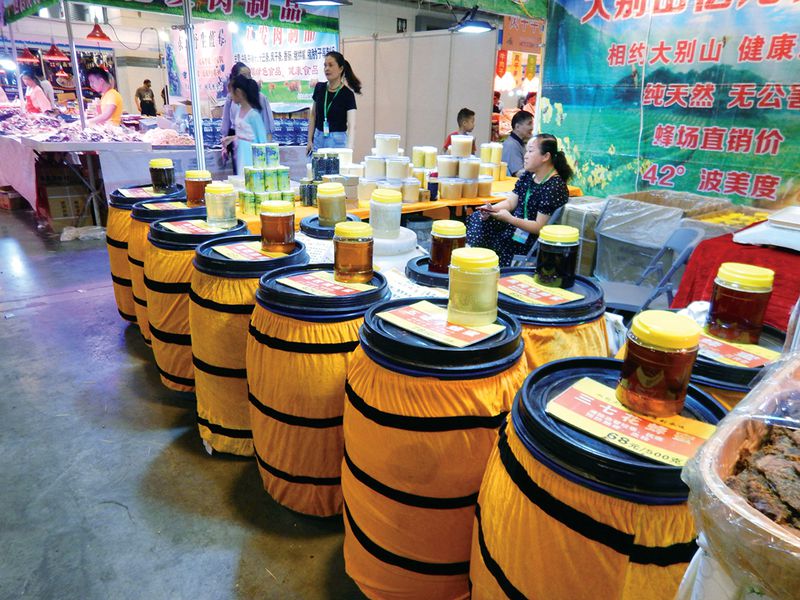 Despite early setbacks, Xu's cooperative now boasts 430 households. Xu claims that because the cooperative provides better equipment, farming techniques, and has promoted switching to more profitable crops, villagers can now make 20,000 RMB a year from 1 mu (667 square meters) of land, whereas before they would only make a few thousand RMB. "Thirty percent of the profits [from the cooperative] are given to members as dividends. This is how we help poor families escape poverty," he explains.
But "shell cooperatives" remain a huge problem, and a poorly run or deliberately fraudulent venture can be disastrous to small farmers. In 2016, the founder of a cooperative set up in Zhaizi town, Hebei province, disappeared with 26 million RMB of villagers' savings that he had encouraged them to invest. "This was my entire life's savings," Li Xiaozhong, a villager who lost 21,000 RMB, lamented to the Beijing Times. "It was for my son's marriage."
Though life in Guangdong village has improved dramatically in the last decade, the draw of money and glamour is still potent in the city, or abroad: "There's not one young person in the village; they've all gone to South Korea to work," laments Fang. "Those left behind are all old. There are no children."
The rice is thriving in the fields, and the cooperative is building new guesthouses in the hope that more tourists will come. Other houses in the village are deserted, with weeds growing in the yards. Farming may be returning to the countryside—but it remains to be seen if new generations are willing to cooperate to make it grow.
All images from VCG
---
Growing Together is a story from our issue, "Rural Rising." To read the entire issue, become a subscriber and receive the full magazine. Alternatively, you can purchase the digital version from the App Store.
---