Beijing's Oscars, crazy-rich footballers ditching games and China's best city: It's Viral Week
*The Viral Week That Was is our weekly round-up of the previous week's trending memes, humor, rumor, gossip, and everything else Chinese netizens are chatting about. Think of this as a nicotine patch to help ease yourself into the working week after suckling on the smokey teat of the weekend.
Welcome back one and all to the wonderful world of the Viral Week, your favorite source of the weird and overlooked. Coming up on today's issue, we bring you sporting athletes in China causing headaches, learning Chinese from IELTS, and the results of a recent film festival. But first…
FAVORITE CHINESE CITY
Amazing China conducted an annual survey which ran from November of last year to this January in which foreign experts in China (you decide for yourself what an "expert" is) voted for their favorite Chinese city.
And for an unprecedented fifth time in a row, Shanghai emerged as the champion, beating out locations such as Beijing, Hangzhou, and Qingdao. Rounding out the top ten are Tianjin, Shenzhen, Suzhou, Guangzhou, Nanjing, and Changchun.
In a separate category, cities in the west of China were given their own rankings. Chengdu, Chongqing, and Kunming were the top choices here.
According to ECNS, participants in this survey were made up of 30 top expert panels, 1,701 foreign experts (seriously, what makes them "experts"?), and 22,780 internet users. Factors influencing each person surveyed were analyzed and presented in graphic form (from China Daily).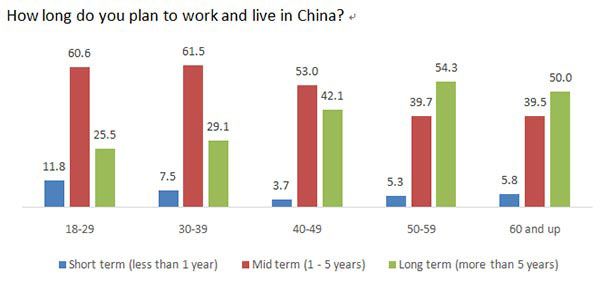 SPORTING PAIN
Lets talk sports.
Beijing's favorite son and green card recipient, Stephon Marbury, will be leaving the city and his team after negotiations stalled.
After a somewhat maligned career in the National Basketball Association (NBA), Marbury—who henceforth shall be referred to as "Starbury"—was reinvigorated by Chinese basketball and vice versa.
In the last six years, he has led the Beijing Shougang Ducks to three championship titles. This led to Starbury signing a three-year contract in 2015 which gave the Ducks the option of hiring him as an assistant coach for the 2017-18 season.
Unfortunately, the Ducks failed to make the playoffs this season, which led to a dispute over what to do. Starbury repeatedly voiced his intention of playing out his last year (which would see him reach 41 years of age), while the team wished to rebuild and look to younger pastures. The assistant coach job was offered, but because the head coach has still yet to be decided, Starbury did not want to commit.
An icon for Beijing basketball (there is a bronze statue of him outside the Wukesong Arena), Starbury has decided to test the free agent market and see where it takes him.
Over on the other side (both in location and sport), Shanghai Shenhua's Argentinian forward, Carlos Tevez, was spotted playing hooky from his team's own game.
Tevez was sidelined due to a calf injury and decided the best remedy was to visit the land where dreams come true—Disneyland—while his team was playing.
Carlos Tevez has angered Shanghai Shenhua fans after being spotted at Disneyland during a game, despite being 'injured'

£615,000-a-week… pic.twitter.com/NKsrgSc5BV

— Footy Accumulators (@FootyAccums) 18 April 2017
Shenhua fans were visibly upset with this lack of loyalty is possible in part due to the fact that Tevez is the highest-earning soccer player in the world at a reported 615,000 British Pounds a week (roughly 790,000 USD or 5,400,000 RMB).
Carlos Tevez (who is paid £615,000 a week) enraged fans this weekend by visiting Disneyland instead of playing for Shanghai Shenhua. pic.twitter.com/sfiaQXjdJK

— FanLeague (@fanleague) 18 April 2017
And what does the club have to say on this issue?
They're cool with it.
REVERSE-ENGINEER CHINESE EDUCATION
Recently, IELTS China released a series of images on Weibo that they suggest are vital to remember if you wish to score a 6.5. However, what they didn't realize is that this in turn provides a brilliant resource for Chinese language learners.
So here they are and remember to thank TWOC when you obtain HSK Level 6.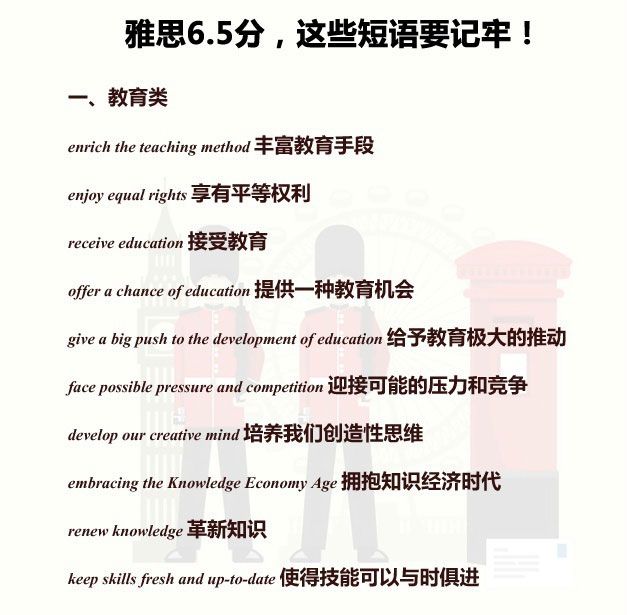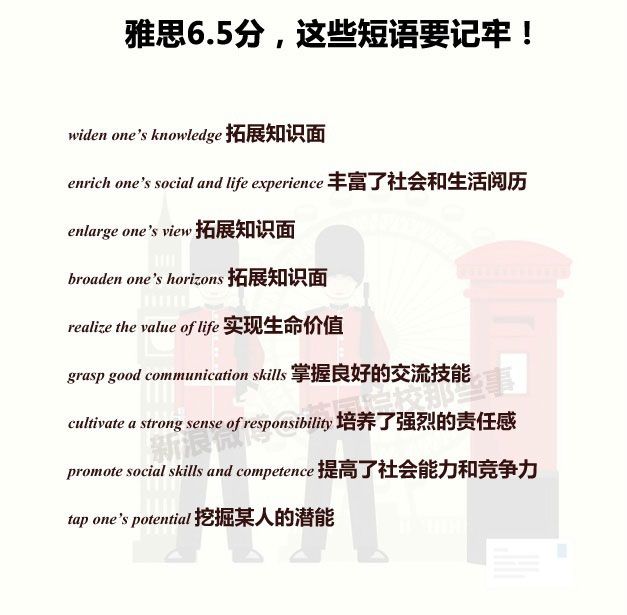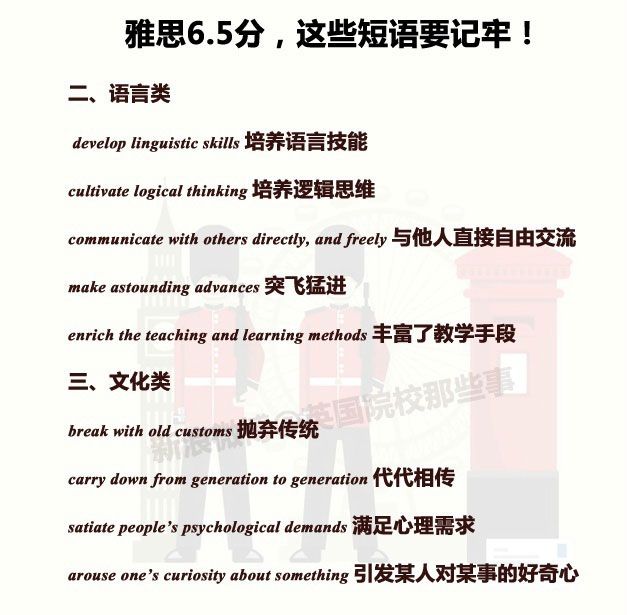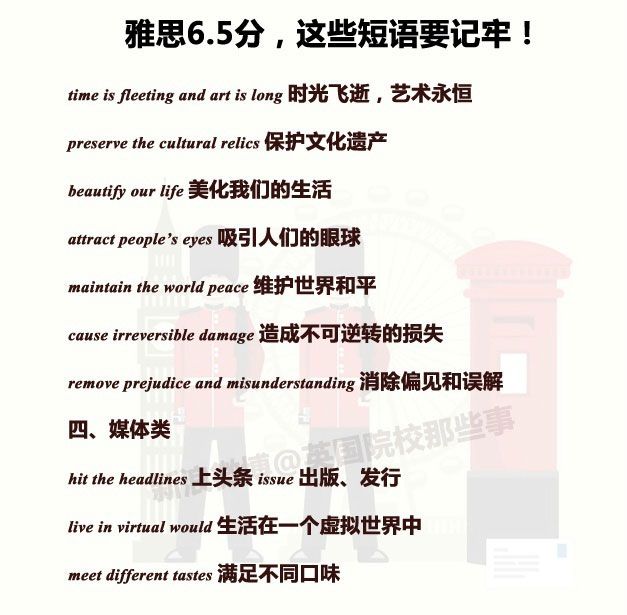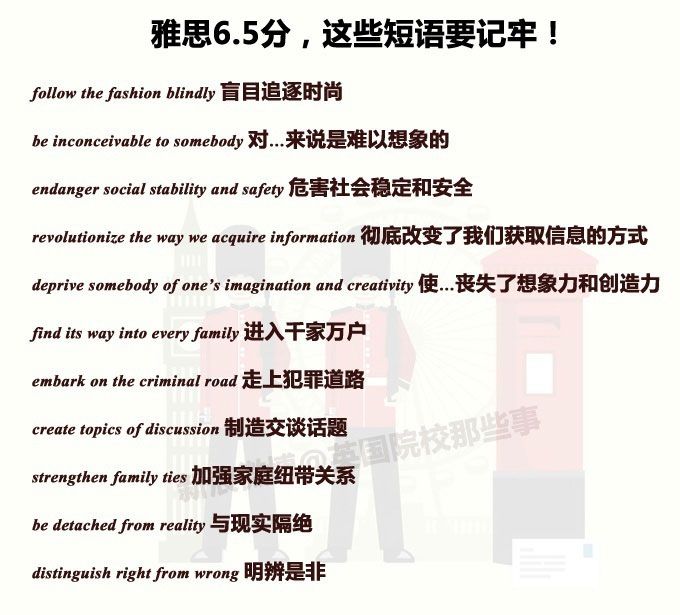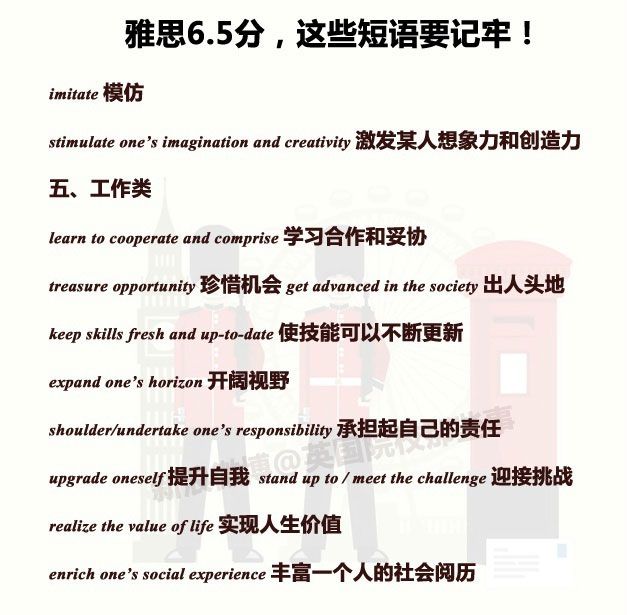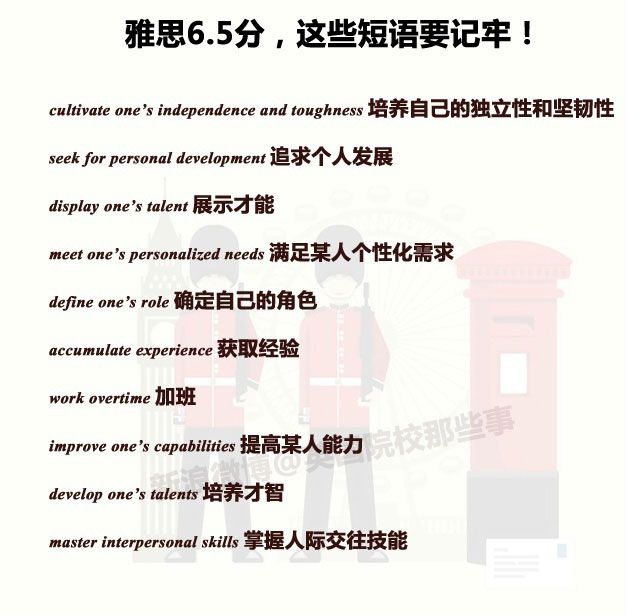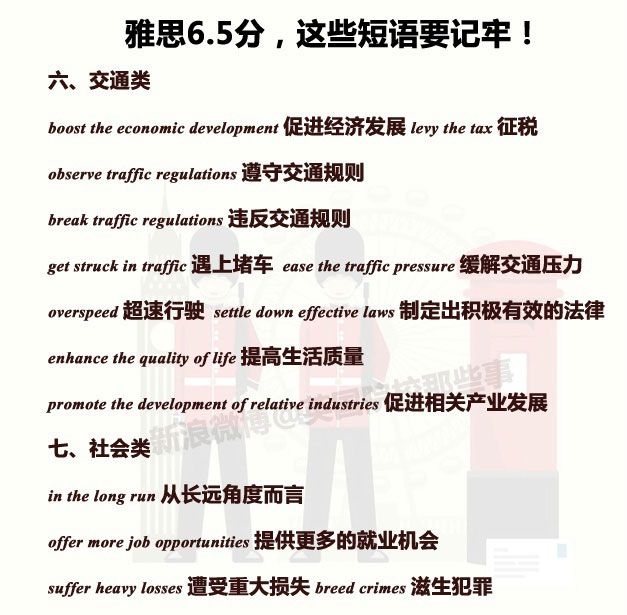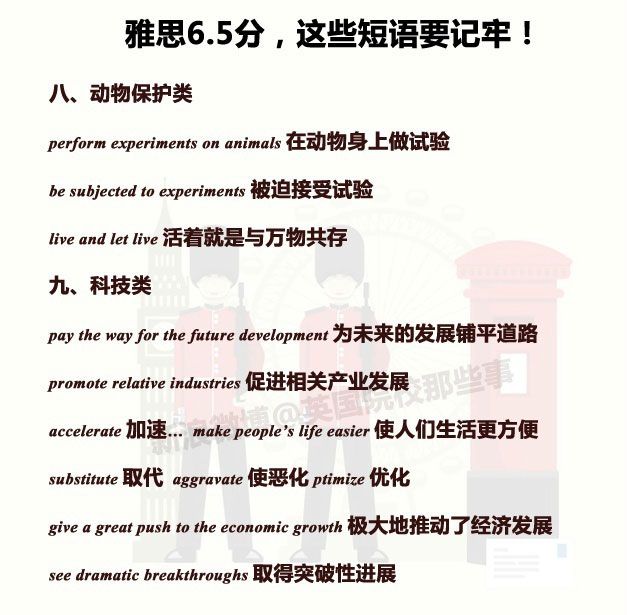 BEIJING FILM FEST
This weekend saw the closing ceremony of the 7th Beijing International Film Festival (BJIFF).
With the likes of Ian Somerhalder (Lost, The Vampire Diaries) and Jean Reno (Leon: The Professional, The Pink Panther 2) gracing carpet and stage, the BJIFF few strangely under the radar among the Chinese public.
But for cinema diehards, this is a good opportunity to scout out those hidden gems that would otherwise be outshone by the superheroes and drivers of the world.
Best Feature Film: Luka
Best Director: Russian Glurjidze, House of Others
Best Actor: Fan Wei, Mr. No Problem
Best Actress: Golab Adineh, The Sis
Best Supporting Actor: Gabriel Arcand, A Kid
Best Supporting Actress: Lia Kapanadze, Luka
Best Screenplay: Mr No Problem
Best Cinematography: House of Others
Best Music: The Poisoning Angel
Best Visual Effects: The Death and Life of Otto Bloom
Cover image from Baidu
---