TWOC takes a stroll through Main Street, China
Opened to the public in June 2016, Shanghai Disney Resort is a hulking, 5.5 billion-USD development situated in the distant hinterlands of Shanghai's Pudong district. Despite some rather mean-spirited press marring its grand opening (including reports of Chinese tourists misbehaving, and bullish vows by Dalian Wanda CEO Wang Jianlin to make the park "unprofitable in the coming two decades"), Disney welcomed an estimated four million thrill-seekers, day-trippers, and middle-aged women carrying bags of fruit during its first four months of operations alone. This summer will mark Mickey's first birthday in the "Pearl of the Orient."
Accessible via Shanghai Metro Line 11, car, taxi, or magic carpet ride, the resort includes the usual themed sections including Fantasyland, Tomorrowland, and Adventure Isle. However, it dispenses with a number of Disney staples, including fan favorites It's A Small World, Space Mountain, and—most controversially—Main Street, USA, in an attempt to recalibrate the resort's overall cultural milieu. Instead, Shanghai Disney Resort debuts a number of attractions and elements with a Chinese cultural slant. Still, even as you approach the resort from the city's pulsating core, the spires of Disney's iconic Enchanted Storybook Castle loom large.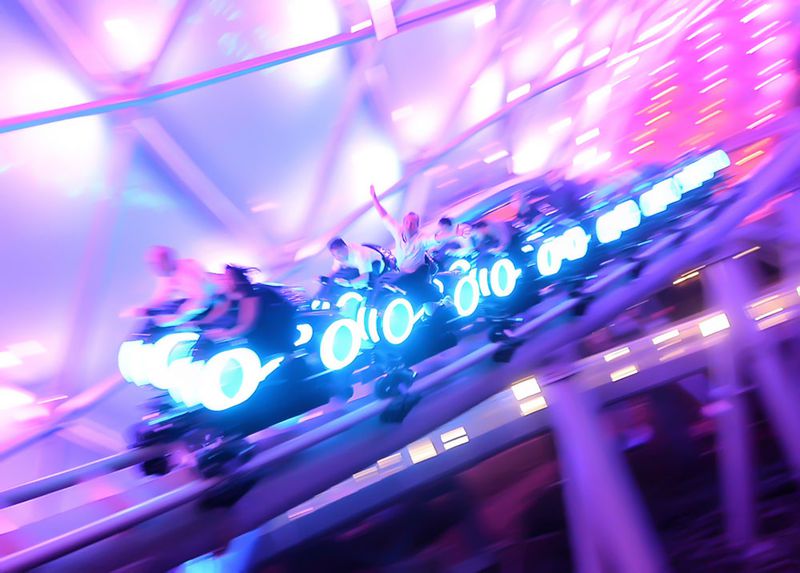 Enter instead the new zodiac-themed "Gardens of Imagination" and "Mickey Avenue," a toned-down version of Main Street, USA—minus the jingoism, star-spangled banners, and sea of neon fanny packs. While Mickey Avenue is the first section of the park proper, before you reach that, you'll have to endure the first of many soul-sapping sojourns in line, periods of inactivity that may make you question why you set foot in Mickey's gaudy kingdom in the first place.
While it's true that most of the attractions you inch toward in Shanghai Disney Resort will probably be over in less time (90 seconds, say) than it takes for your child to empty the contents of a packet of chips down their shirt (one second), queue times vary, and naturally expect larger lines during weekend and public holidays. Queuing is after all part of the Disney "experience," so to ensure that you and your family have the best possible time, visit on a weekday, and plan your assault on the park's attractions with ruthless military precision.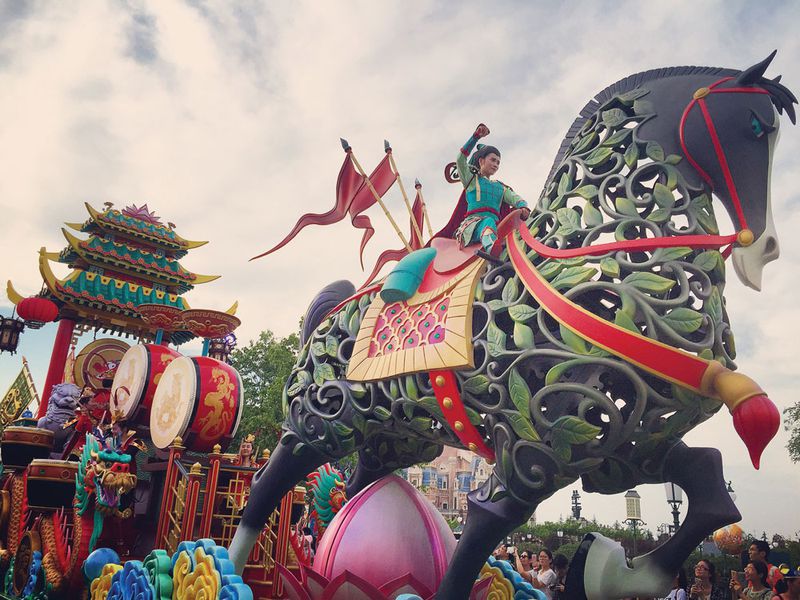 These woes aside, Mickey Avenue is a fine introduction to the Disney brand for mainland tourists perhaps unfamiliar with its offerings. For the rest, it's a mecca of commercialism, overpriced plush toys, and sickly sweet churros. As you stroll down the boulevard, expertly weaving your way between selfie-taking tourists and grandmas delving through their bags for tissues, the Enchanted Storybook Castle twinkles magically in the sunlit distance. This is textbook Disney, and an image seared into the brain of anyone raised on a diet of movies, TV, and American culture. And, sure enough, it wasn't long before I too was stopping to take selfies and fish around for tissue paper. That's the great thing about places like this, you see—they're one of life's great levelers; they make absolute morons out of us all.
Not wanting to blow my cover and maneuver my family to Tomorrowland right away (we're here for my daughter's birthday, after all), we first rode the Dumbo the Flying Elephant carousel (a tame but pleasant ride) before hot-footing it to the nearby Enchanted Storybook Castle to watch the in-no-way-emasculating "Golden Fairytale Fanfare," which is presumably Shanghai's answer to the absent Disneyland parade, a feature common to most Disney parks around the globe.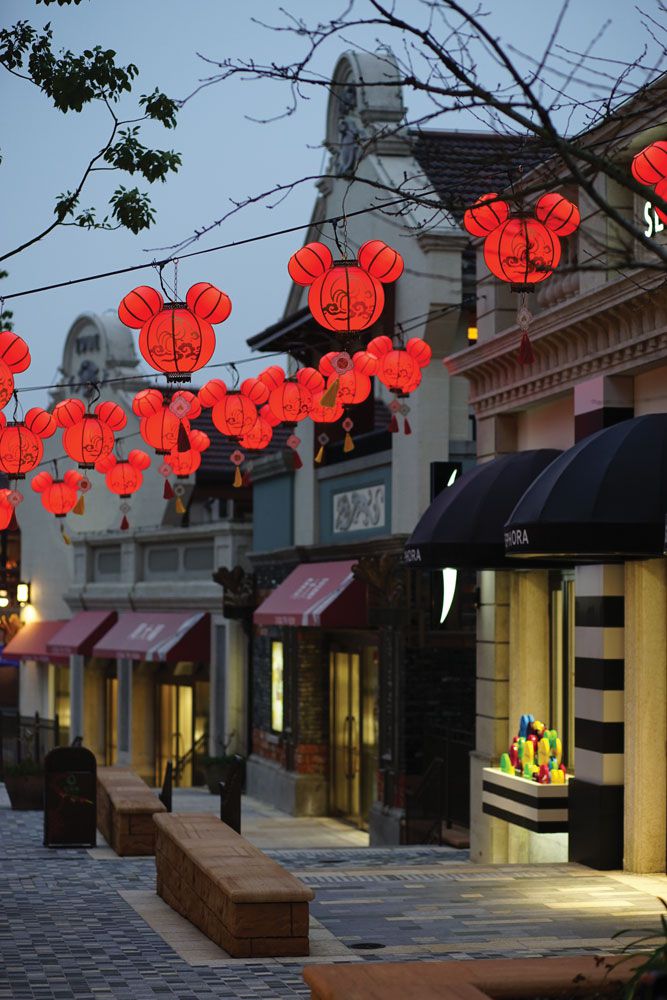 Congregating around the castle's base with 30 or so other families for the thrice-daily show, we watched a resplendent host stride out onto the elevated stage, looking as pleased as punch and gaudy as hell (picture a very happy, Chinese Liberace). He then gave way to a procession of bombastic set pieces centered around a succession of Disney princesses from the studio's glorious past and highly profitable present. Out came The Little Mermaid's Ariel perched on a fake rock, Snow White, the Frozen gang, and other famous figures, all accompanied by various hapless sidekicks, cute critters, and respective soundtracks. It's a good show, no doubt; certainly, the children were transfixed by its heady mix of song, dance, and ear-splitting volume, while I appreciated the complete lack of queuing.
Still, after Mickey and Minnie Mouse slowly emerged from the castle to wave at their subjects in an almost cult-like display of power and cartoon prestige, I felt I'd paid my dues. Balking at the Mickey balloon peddler's 70 RMB prices along the way, I ushered my young family over for a little Star Wars/Tron time.
En route we passed a Marvel Universe area that offers aspiring superheroes the chance to don Iron Man's red-gold exoskeleton, meet Spider-Man and Captain America, and learn how to draw your very own comic, Stan Lee-style. But I was saving all my selfish chips for the curious-looking metallic blue dome and utopian themed area ahead: Tomorrowland!
Even fans of the original Tron (1982) and its 2010 reboot Tron: Legacy may be surprised to learn that Shanghai's Tomorrowland is effectively built around the Tron Lightcycle Power Run. The movie is hardly one of Disney's most beloved intellectual properties, and is scarcely known in the East, but I'm not complaining. A fantastic, neon-chrome ride that's perhaps Shanghai Disney Resort's only true rollercoaster, the Tron Lightcycle Power Run is fast, high-tech, and thrilling.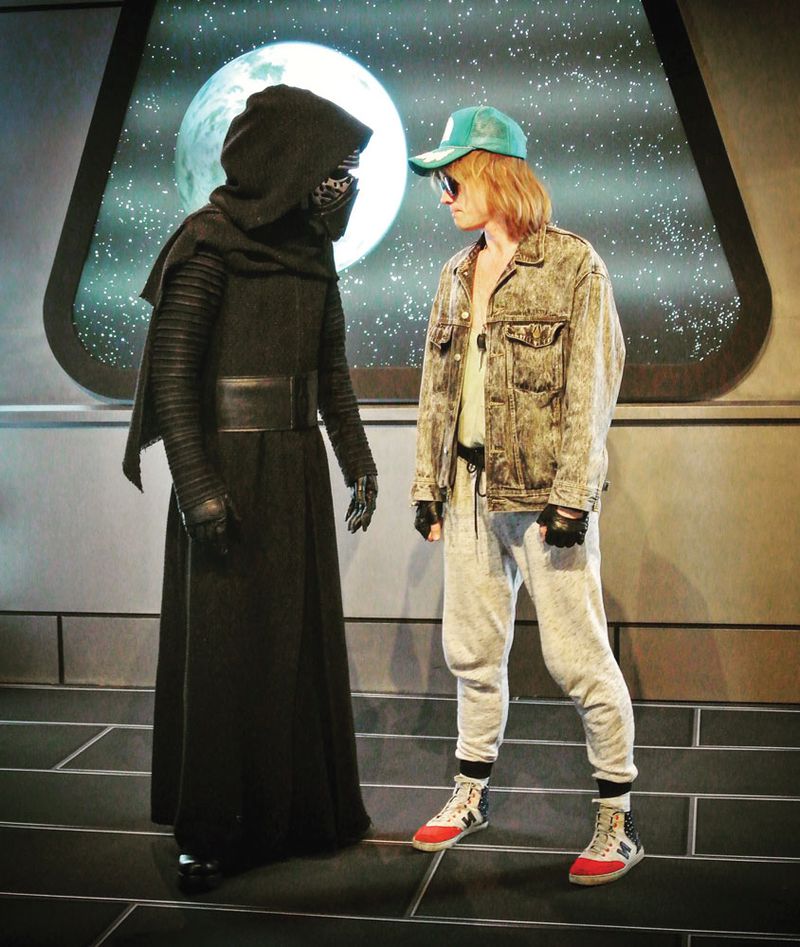 Housed in a futuristic, bulbous blue dome, the ride sees punters straddle a "lightcycle" (essentially a lean motorcycle with futuristic neon stripes) and accelerate into a glowing abyss of indoor tunnels, glowing circuitry, and outdoor loops, before zooming back where they began, dazed and with hearts pumping like there's no Tomorrowland. And, thanks to the handy "single riders" line (a separate, significantly quicker queue for people with no friends), the waiting time wasn't bad at all—although I can imagine that's not necessarily the case on public holidays. Windswept and exhilarated, I led my family towards the nearby Star Wars Launch Bay like a man possessed.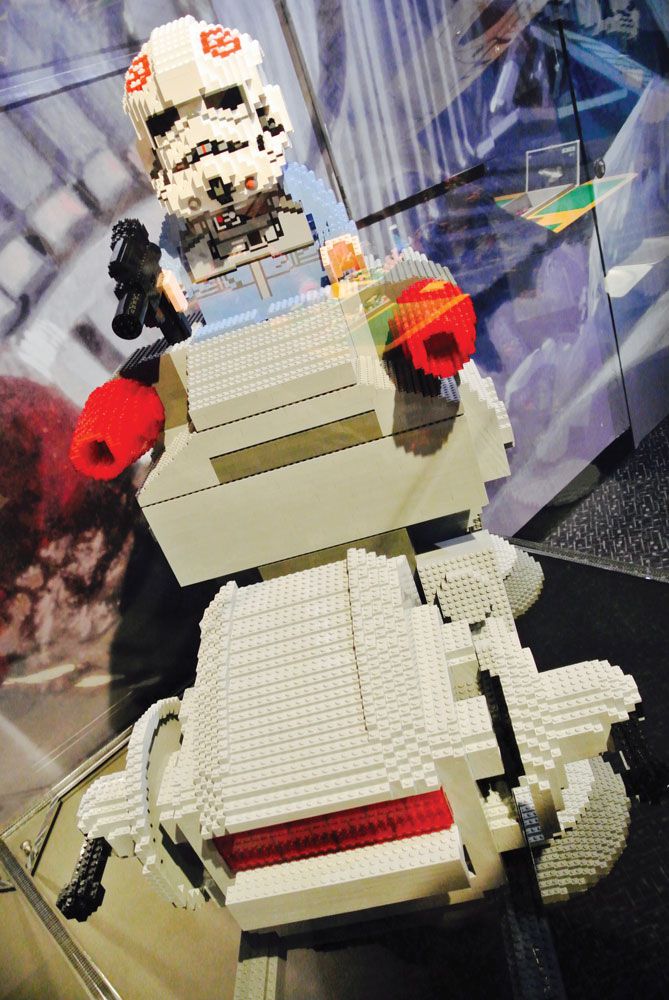 Since Disney bought the Star Wars franchise a few years ago, the brand's stock has skyrocketed in my opinion, and one can only imagine what Star Wars-themed attractions our Disney overlords are currently dreaming up. For now however, the closest that fans of the franchise based in a galaxy far, far away can get is this: Not an attraction per se, but rather a hangar full of sweet, sweet Star Wars memorabilia, replica sets you can pose in (including the Millennium Falcon's cockpit), and a grumpy guy dressed as Kylo Ren. Other than coinciding with last year's The Force Awakens, it almost seems the Star Wars Launch Bay has been placed here—at the park's rear, in the shadow of the Tron Lightcycle Power Run, near some toilets—especially for guys like me: fathers in their 30s and 40s who feel increasingly cut adrift from this strange kawaii world we find ourselves in, a world that no longer bears any resemblance to Stranger Things-meets-Kes childhoods of yore. Perhaps future seeds of fandom and intergalactic adventuring can be sown.
Shanghai Disney Resort is a huge place, and to explore every nook and cranny you need at least two days, maybe more, such is the unrelenting, soul-crushing vastness. We only had a single day—minus perhaps an hour for a mind-numbingly bland and overpriced lunch—the rest of which we decided to commit to Treasure Cove, home of Pirates of the Caribbean: Battle for the Sunken Treasure, unexpectedly one of the best rides I've ever have had the pleasure of parking my posterior upon.
The theming here is world-class—an authentic, ramshackle fishing village, docked galleons, Shipwreck Shore (a children's play area based on a boating disaster), and a beautiful "olde worlde" theatre named El Teatro Fandango, where a swashbuckling live show awaits—all of which co-exists alongside the usual phalanx of vendors hawking churros, outrageously expensive balloons, and lukewarm Coke.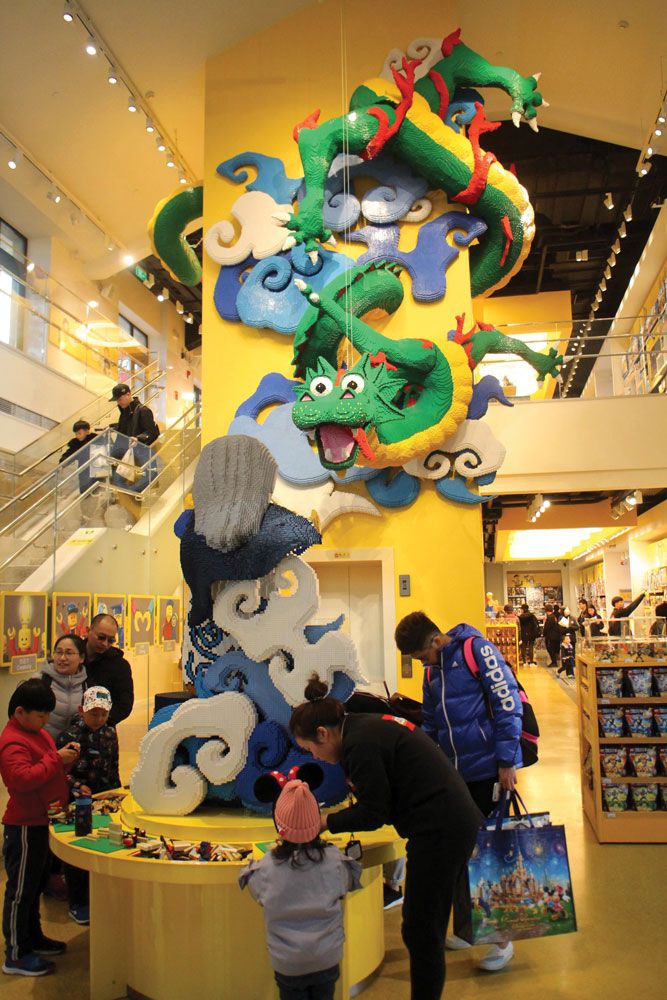 Dodging them is worth it for Battle for the Sunken Treasure, however, which is a surely the jewel in Shanghai Disney's crown. A boat navigates you and two dozen other landlubbers around a vast, covered area containing an interactive show that has something to do with treasure, a mincing mechanical Captain Jack Sparrow and the octopus-faced Davy Jones guy (the plot is as confusing as the movies inspired by the original ride—which are now themselves a ride. Confused? Me too). Utilizing state-of-the-art, monstrously huge projections, crystal-clear images of burning galleons and giant kraken are mixed together with the ride's props to create a stunningly immersive world. The ride places you in the thick of the action and prompted my family to jump straight back on for another spin, crying out "shiver me timbers!" and "Polly wants a cracker" like it was going out of style.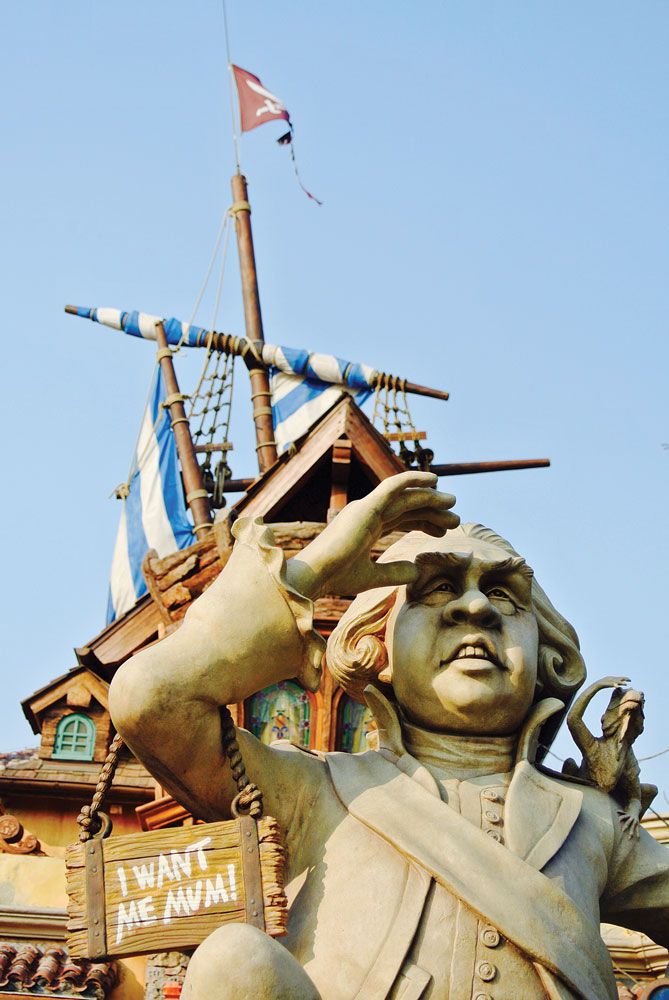 But, alas, me hearties, our time in Mickey's domain was nearing an end (and after seven straight hours mainlining Disney, so were our wits), and although aware that we had only covered a third of the park during our trip, we have made an unspoken pact (communicated by a series of quick, flustered glances) to come back one day to drink in yet more well-maintained lawns, water features, top-notch rides, family-friendly thrills, and word-class branding.
---
Year of the Mouse is a story from our issue, "Wheel Life China." To read the entire issue, become a subscriber and receive the full magazine. Alternatively, you can purchase the digital version from the App Store.
---