An influx of immigrant wealth has turned a Los Angeles suburb into the "Chinese Beverly Hills"
It's Memorial Day at Arcadia County Park, the California city's largest and arguably most popular public park. People of various ethnicities and ages have gathered with friends and family to enjoy the weather and the brassy patriotic displays. On most other days, though, the park wouldn't look out of place in Beijing or Shanghai—filled with area Chinese residents, mostly elderly, exercising, meditating, or practicing tai-chi.
In the parking lot, a Chinese family, grandmother in tow, makes their way to a brown Porsche SUV, looking over suspiciously as TWOC takes pictures of the small icon of Mao Zedong dangling from their rearview mirror. Arcadia, officially founded in 1903, had been around for a while by the time Mao established the People's Republic in October 1949, but it's doubtful the Chairman ever envisaged ending up here.
Long a boomtown for builders and developers, nestled in the chaparral-covered San Gabriel Valley, 13 miles northeast of Los Angeles, Arcadia is an ever-growing destination for mainland families. It's where they can be assured their children will receive a quality education, where religion, land and gun ownership can be enjoyed without interference, where the air is clean, the water's drinkable, and the food is safe. But a spate of burglary and violence in the area, along with accusations of corruption and gentrification by the new arrivals, suggest that relations in this wealthy community may fall short of Arcadian promises.
The long march from China to the San Gabriel Valley is a storied one. The Chinese first arrived in San Gabriel in the mid-19th century, as farm and construction workers. An ad hoc Chinatown was established in the area in the face of race riots and the 1882 Chinese Exclusion Act. The 1965 Immigration Act loosened quotas and the area saw its first large-scale Chinese immigration, initially from Taiwan.
By the late 1980s, Los Angeles County's biggest Chinese hub had established itself in San Gabriel's Monterey Park community, and its economic landscape looked nothing like a century ago. The chief architect of this shift was Frederic Hsieh, a realtor who starting selling land to affluent Taiwan and Hong Kong immigrants, back when the small city's area code had been 818 (eight is a near-homonym for the character "prosperity," and frequently associated with wealth and status in Chinese culture). It wasn't long before the area was nicknamed "Little Taipei"—nowadays it's sometimes referred to as "Little Beijing."
Many of the latest arrivals have set their sights on Arcadia, an 11.1-square-mile community with a population of roughly 60,000, which the American Community Survey indicates is around 46 percent Chinese. Though California is famous for its gold rushes, the scramble for Arcadia may be something altogether new. The latest immigrants aren't coming here to make their fortunes—they're looking for somewhere to stash them.
In 1990, the Immigration Act created a vehicle for wealthy foreigners to easily obtain US visas and a path to permanent residence—the fabled green card—by investing between 500,000 to 1 million USD in an enterprise intended to create at least ten American jobs. The EB-5 Immigrant Investor Visa Program has become a boon to the thousands of Chinese seeking to park their wealth and families away from the mainland.
In 2005, Chinese citizens obtained 350 EB-5 visas; by 2015, that number was 9,500, around 85 percent of the total issued that year. The EB-5 process, long accused of being a cash cow for murky visa agents, has become even more controversial recently. In February, Senator Dianne Feinstein declared the program rife with fraud and abuse. An ongoing scandal involving the Kushner Company's use of EB-5 visas to raise 150 million USD from Chinese investors for a luxury apartment complex may yet prove the death knell for the program.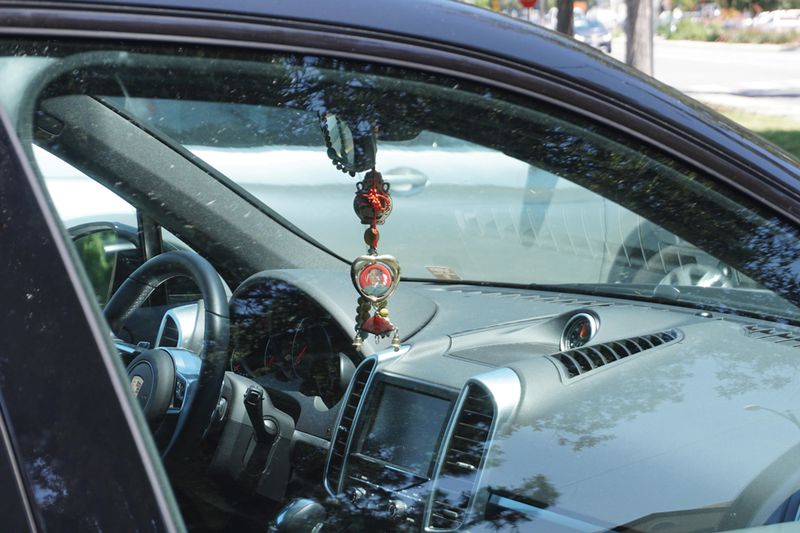 For a generation of immigrants driven by affluence rather than survival, the freedoms offered by the famously liberal California are something they can not only indulge in, but easily afford. But the influx of wealth has had impacts on Arcadia that few could have predicted.
Media professional David Arvizu, who has lived in Arcadia most of his life and is married to a Chinese-American, believes the Chinese presence is a net positive. "I think what the Chinese bring to Arcadia is great. They bring a real good sense of family values and they bring a really strong cultural background," he tells TWOC. "The more exposure you have to culture, the better you are as a person."
Arcadia High School (AHS) is one of the clear beneficiaries. Even though there is an ongoing teaching shortage in California, and most public school salaries start at around 40,000 USD a year, it's not uncommon for senior faculty at AHS to earn six-figure incomes.
Ranked among the top public schools in California, AHS is one of the suburb's biggest draws for immigrants. It has a predominantly Asian student body of 3,600, and even a Chinese Parents Booster Club that assists incoming Chinese students and families.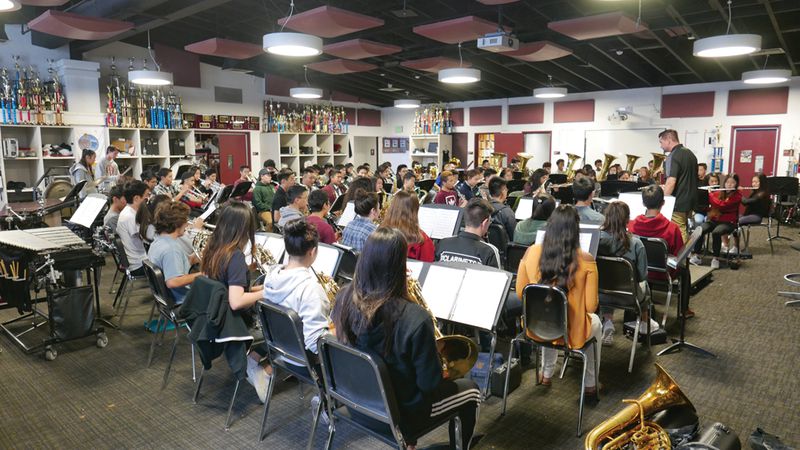 Mei Zheng, a realtor from Beijing, has lived in Arcadia since 1994. Her son recently graduated from AHS, but Zheng worries about the effect that education migrants have on property values: Because public schools are typically free for students in their attendance area, some parents purchase property solely for their child's school years.
In 2012, Zheng sold 17 homes in LA County; in 2016, she sold eight. "What happens when kids from a Chinese family graduate from Arcadia?" she asks. "Who's going to replace those outgoing Chinese families?"
Arcadia has ridden out previous housing bubbles. In 2008 when the market crashed and many sub-prime mortgage owners found themselves without a home, Chinese realtors carried on, as they still had the best leads.
"The character of the city has changed," says Ronnie Sky, a realtor in his mid-50s who first moved to the area in 1986. "The demographics have gone from that of a middle-income community to an international community with the main influence being Chinese."
Sky names several reasons for the exclusion of non-Chinese realtors, including language and cultural issues, but thinks the real reason is the kickback, known as the 'red envelope.'" This is when a homeowner receives a percentage of the realtor's sales commission as a hiring incentive (realtors generally make 3 to 2.5 percent, and a red envelope is around one percent).
Kickbacks on property sales are illegal in both the US and China, but those in the profession say that it happens more often than not, especially among Chinese realtors. This practice is hard to prove, but if caught, a realtor can lose their license.
"We call these types of people 'rats,' and every company has a few," Zheng says. "There are people who don't care about damaging reputations by being dishonest." Kickback culture has hurt her business too: "It's difficult to get listings when you are competing with realtors who agree to some form of kickback condition."
Some believe Arcadia's property market may have already peaked, at least temporarily—home purchases in cash, associated with Chinese buyers who prefer to pay in full, are down overall, from 461 in 2014 to 344 in 2016, while cash sales in the San Gabriel Valley and LA County have declined 17 and 12 percent respectively in the same period.
The slowdown is blamed on tightening capital controls back home. Chinese policymakers, alarmed over the outflow of their foreign exchange reserves—down by 1 trillion USD in two years—had already begun restricting capital flight to 50,000 USD a year (a limit that most could nonetheless circumvent by using connections to create multiple quotas, a process compared to "ants moving rice" by one realtor).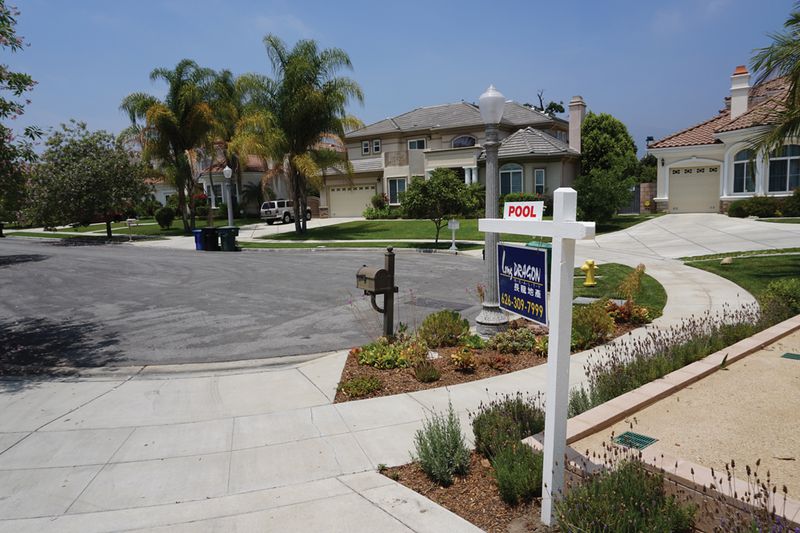 Since 2015, the screws have tightened considerably: customers at China's State Administration of Foreign Exchange must now provide details of how their funds will be used, and promise not to invest in property overseas or convert currency for others. These policies have reverberated to the San Gabriel Valley, where much of this money was being parked; even so, the previous years of boom are evident in the physical and economic transformation of Arcadia.
According to one city website, the average price of a family home in Arcadia in 2000 was 372,000 USD. In 2013 it was 802,400 USD. Right now, prices range anywhere between 500,000 to 12 million USD. But it wasn't just the economics of the housing boom that had some residents concerned.
Arvizu and his neighbor April Verlato, a local attorney who now sits on the city's ruling five-member city council board started a coalition called Saving Arcadia, which has about 20 core members, half of whom are Chinese.
The problem, according to the coalition, was that major construction projects in the community were tearing down smaller homes and replacing them with larger, lavish "mansions"—multi-story faux European villas, replete with chandeliers, marble floors, and garish fittings. Reportedly, many of the city's compact ranch-style homes, built in the 1940s, did not find favor with new Chinese buyers.
In 2014, Arcadia received 165 requests for home development projects; neighboring Monrovia, which prohibits teardowns on homes built before 1940, had only 20.
Two years ago in south Arcadia, the Neighbors of Hollis Lane, a 50-strong group, protested a Chinese investment company over plans to build an oversized property on one of their lots; local media reported the company attempted to bribe residents to drop their objections.
The opposition was not just about aesthetics—many were concerned that investment properties blight the community. "We ended up with a bunch of homes purchased with no one living in them," Arcadia's then-mayor Mickey Segal told the LA Times.
Block one development, though, and a couple more spring up in their place: Two vast mixed-use projects are currently underway in Arcadia, both financed by Chinese money. Once completed, Pacific Plaza Arcadia will feature almost 40 condominiums, while 57 Wheeler, a four-story development, will offer about 40 living units. Both projects are within the AHS attendance zone.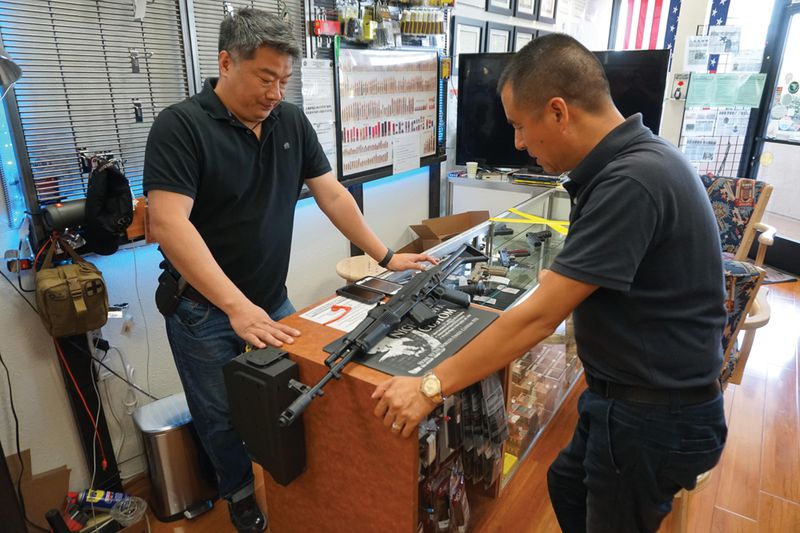 It's Thursday afternoon at Arcadia Firearm and Safety, and business is good. The city's only gun store is tucked away on the third floor of a strip mall filled with other Chinese-run businesses, behind a popular seafood restaurant.
Inside, Jack (pseudonym), a 20-year old male Taiwanese-American college student is taking a test to qualify for legal gun ownership. The storeowner, David Liu, is a tall, stocky man in his early 50s who has lived in the area since the mid-1980s. "Back then [AHS] only had about 700 people, and only about 12 Chinese, all from Taiwan," he recalls.
Last year, Jack's family home in Arcadia was robbed; nobody was home, but the brush with crime spurred an interest in gun ownership.
Between 2015 and 2016, residential burglaries in Arcadia increased by 57 percent, an uptick that local law enforcement blame on state prison reforms aimed at reducing non-violent and misdemeanor inmate populations. While this article was being written, Arcadia PD arrested five men in two separate incidents on the same day on suspicion of burglary, and Arcadia's Chief of Police, Bob Guthrie, mailed a personal letter to residents, in English and Chinese, addressing the problem.
China's own gun laws were recently tightened to penalize anyone caught with replicas, or even toy and air guns, with harsh prison sentences. As a result, gun tourism has flourished in US locales such as Florida, Las Vegas, and to a lesser extent, Arcadia, which is surrounded by a handful of indoor and outdoor shooting ranges.
Liu's next customer is in his 40s and from Tianjin. A father of three, he moved here for business and the local schools, but California clearly offers other attractions. "Women love make-up," he says, cradling a pistol. "Men love guns."
He hands Liu his smartphone to have his picture taken holding an AK-47. Mainlanders prefer the Soviet-designed weapon because it featured in movies they grew up watching, Liu explains. "We have probably one of the richest [Chinese] demographics, and when they spend money on a gun, they don't care about price, they just want what's best," he tells TWOC.
Some Chinese buy guns simply to scare off would-be intruders. But rather than home invasions—a violent felony where residents are sometimes held at gunpoint, and perpetrators receive jail time if caught—most burglaries are committed by "flocking crews," or "knock-knock burglars."
"The majority are gang members from LA, to Colton, to San Bernadino and Long Beach," says Arcadia PD's Lieutenant Colleen Flores, who has worked in law enforcement for 22 years. "Someone will knock on the door, if there's no answer they go in the back, break in, and leave with stolen property. It's increased over the last year or two, and it just keeps going up."
Flocking crews, so called because they deploy multiple people (sometimes even from rival gangs because, says Lt. Flores, "committing burglary is so lucrative"), use a luxury car, and sometimes a female driver so as not to arouse suspicion in the affluent neighborhoods they are targeting.
Lt. Flores explains it's about ease and access when it comes to residential burglary; ethnicity is irrelevant. "The draw [in Arcadia] is that they're getting rich quick by hitting one house. One house was hit over the weekend and the suspects stole 30,000 dollars worth of property," she says. "They're so successful that they have a slush fund to bail the burglars out."
Despite these assurances, many Chinese believe they are singled out, portrayed in popular culture as easy marks who often carry cash. In 2016, after the home invasion of Fengzhu Chen, a Chinese-American woman in Georgia who shot one intruder dead, outrage coalesced around a previously obscure song from 2014, "Meet the Flockers," in which rapper YG (from Compton, a city about 30 miles south of Arcadia) advises: "First, you find a house and scope it out/ Find a Chinese neighborhood, cause they don't believe in bank accounts."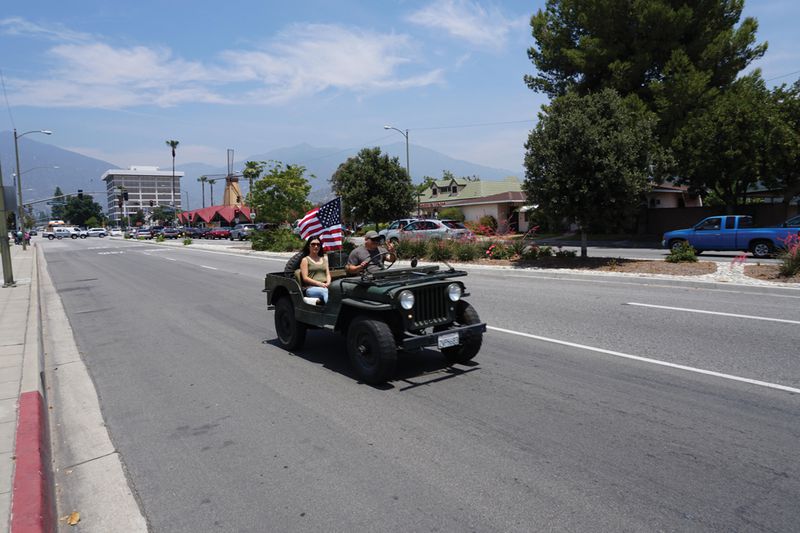 Although Chinese immigrants are stereotyped as law-abiding, the Arcadia PD is used to dealing with non-violent crime within the Chinese community—these include illicit gambling, scammers that prey on naïve fellow immigrants, and the controversial issue of maternity tourism. This is loosely defined as Chinese nationals who come to the United States to give birth, so their children can acquire US citizenship.
These cases are investigated by law enforcement, but Detective Steven Castillo, a ten-year veteran of Arcadia PD, explains: "We never seek deportation when we conduct these types of investigations." Local law enforcement is also concerned with the covert use of sex workers, whose services are easily facilitated by WeChat, the one-stop-shop Chinese app used for a multitude of needs and services.
WeChat typically provides tastes of home: An untaxed carton of Zhongnanhai 10 milligram cigarettes go for about 24 dollars, often delivered in the parking lot of the nearest convenience store, where American brands retail around 100 dollars a carton. The Chinese, like many immigrant communities, also have unofficial ride-hailing services: A journey to the airport costs a flat rate of 50 USD regardless of time and number of passengers ("official" apps charge at least 75 to 120 USD, depending on pick-up time, car model and passengers).
Appointments for in-call prostitutes can be made via WeChat's "People Nearby" feature with cash-only rates starting around 140 USD for 30 minutes. But uninhibited pleasure with strangers comes with its own set of risks. In 2016, police raided a condominium across the street from one of Arcadia's many churches; it was suspected of harboring a brothel, and three Chinese received misdemeanor charges. Local press reported the bust was a result of Arcadia PD's new "See Something, Say Something" rolled out last year. 
But what catches the eye this Memorial Day is the diversity of the crowd at this all-American celebration. One young Asian-American rolls up in a flag-waving, army-issue jeep that his uncle brought back from his time as a "tunnel rat" for US troops in Vietnam. The driver, a veteran himself, parks the vintage jeep next to a row of flags and quickly jumps out to take a few photos. He then hops back in, and drives off with his girlfriend, Old Glory waving in the wind.
---
Arcasia is a story from our issue, "Beyond Go." To read the entire issue, become a subscriber and receive the full magazine. Alternatively, you can purchase the digital version from the App Store.
---