The Ali-family is more than just Taobao and Tmall
The world's biggest e-shopping holiday, Alibaba's Singles' Day ("Double 11"), is less than 24 hours away. But already the complaints are in from Chinese shoppers that this year's discount guidelines are more like a gaokao math problem than a sale. For example:
But shopping rules aren't the only confusing thing: Alibaba has a wide variety of platforms catering to different customers and transactions. Many have similar layouts and names, and it's possible to search on multiple platforms at once. To the company, it probably doesn't matter where you end up in the Ali-world as long as you buy, buy, buy—but for the buyer, here's a guide to the company's main e-commerce platforms, all of which can be logged onto from a single, central account on Taobao.com.
Alibaba (alibaba.com, 1688.com)

The website that started it all: Founded by Jack Ma (and 18 friends) in Hangzhou in 1999, Alibaba is a business-to-business trading platform connecting Chinese small and medium-sized businesses with importers around the world. It's now the world's largest B2B trading website, and 1688.com is the version for transaction between domestic Chinese businesses. Regular customers—those not wanting to buy minimum orders of 1,000 winter coats or glass jars—are unlikely to visit on this "Singles' Day."
Taobao (taobao.com)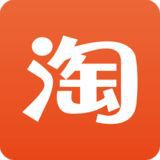 They'll likely instead spend all their time here: Founded in 2003, Taobao is a consumer-to-consumer trading platform that now has 488 million annual active users. It started taking off in a big way in the mid-to-late-2000s, due to low requirements to register to sell (an ID card and minimal technical know-how) that made the platform especially popular for independent merchants and rural communities. Singles' Day deals include discounts from individual vendors and hongbao from the site itself, outlined in these diagrams (Chinese only).
Tmall (tmall.com)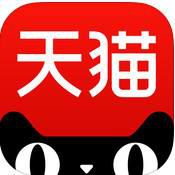 Originally known as Taobao Mall, Taobao's B2C trading platform, Tmall spun off into a separate company under the Alibaba Group in 2011; its Chinese name, Tianmao, is "Sky Cat." Tmall is where most of the Single's Day action is set to happen, including the biggest merchant discounts and daily hongbao draws for the past month or so.
Xianyu (2.taobao.com)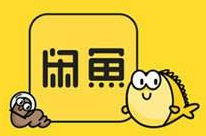 Xianyu is a platform for trading second-hand goods, but most of its functions are no longer available except through the mobile app. Apart from second-hand items, Xianyu's apartment listings (mobile only) are popular. The name means "Idle Fish" and comes from the Chinese word xiánzhì (闲置), meaning to set aside items one no longer uses. Taobao users can create an automatic Xianyu listing for items they just bought and already don't want anymore by clicking a button under to the item in their order history; listings created this way will include a link to the original Taobao page for the item, if still available.
Aliexpress (aliexpress.com)

A retail website for Chinese vendors and international customers, it's basically a foreign-facing version of Taobao with a less user-friendly interface and slower shipping. Some functions, such as product reviews and ability to instant-message the vendor, are the same as Taobao.
Gmall (g.taobao.com)

On the other side of the coin, Gmall is Taobao's brand for goods purchased from abroad and resold to Chinese consumers through Taobao, generally listed by daigou. Customers can search for the item on the Gmall site or on the main Taobao site, where Gmall listings will be displayed in the search results with a small Gmall logo at the bottom.
Fliggy (alitrip.com)

Continuing the animal-themed naming, Fliggy is called Feizhu ("Flying Piggy") in Chinese and is a travel-booking and planning platform with all the standard functions—booking hotels, plane and train tickets, package tours, rental cars, and tickets to scenic destinations, domestic and international. Rebranded from its old name, Alitrip, in 2016 (though the URL is unchanged), Fliggy appears to be not very well known abroad and has stiff competition within China from the likes of Ctrip and Qunar. Since it is part of the Ali-ecosystem, tour operators can get their products and deals to show up as a search result on Taobao for users who type in the keywords.
Juhuasuan (ju.taobao.com)

Another spin-off of Taobao, Juhuasuan is a group-buying platform far better known for offering different "flash sales" every day: certain items are discounted for a limited time and customers are urged to snap them up quickly. It's most useful for those wanting to buy name-brand products.
Etao (etao.taobao.com)

A comparison-shopping website that allows gives users search results not only from Taobao and Tmall, but other e-commerce sites around the web such as JD.com. Like Juhuasuan, there are flash sales and daily discounts, usually also for big brands.
Xianyu Auction (paimai.taobao.com)

Ever wish that Taobao was more like Ebay, where you can watch a clock counting down with bleary eyes as you wake up at 3 am to make sure that another user hasn't outbid you in the auction? Well, a small percentage of listings on the main Taobao site are for auction, but the Ali-family also has Xianyu Paimai, a site dedicated to auctions. Paimai's products are all on the higher end—jewelry, luxury clothes and watches, art and antiques, and houses and cars—and listed by professional auction houses or dealers.
Judicial Auction (sf.taobao.com)

This is the good stuff: Assets seized in lawsuits are auctioned off by courts around the country—1,900 courts in 30 provinces as of February. These  items include cars, homes, real-estate developments, and land. The site was founded in 2012, and officials have touted e-commerce as a means to make judicial auctions less restricted by geography and more transparent.
Cover photo from Beishan "Taobao village" in Jinyun county, Zhejiang, by Hatty Liu
---