It's not uncommon for decades-old films to appear in Chinese cinemas—here are some of the great redux classics
On November 17, A Better Tomorrow, a classic gangster movie, hit mainland cinemas—a mere 31 years after its first release in Hong Kong.
It's not uncommon for old school films to get another release on the mainland.  There's been one or more every year since 2009, with nearly half of the re-released movies produced in Hong Kong or co-produced with the mainland in the early 1980s to mid-1990s—the "golden years" of the film-making industry of Hong Kong, the "Oriental Hollywood."
They often do well—A Better Tomorrow made over 21 million RMB in four days— as their excellent stories, actors and actresses, and the unique style of their era have made those movies classics. Their initial releases usually  did not extend to mainland silver screens, which goes some of the way toward explaining why, decades later, their return can still charm Chinese audiences enough to draw them to the cinema.
A survey shows over 60 percent of those who went to watch A Better Tomorrow redux were born after the  1980s and 1990s. A 23-year-old audience member surnamed Han told TWOC, "It's such a classic! I also come for Leslie Cheung and Chow Yun-fat, and to feel the pulse of those years I did not catch." According to Han, her 19-year-old cousin also watched the Redux version in Cantonese and Mandarin.
Here are eight of other class re-releases.
失业生 On Trial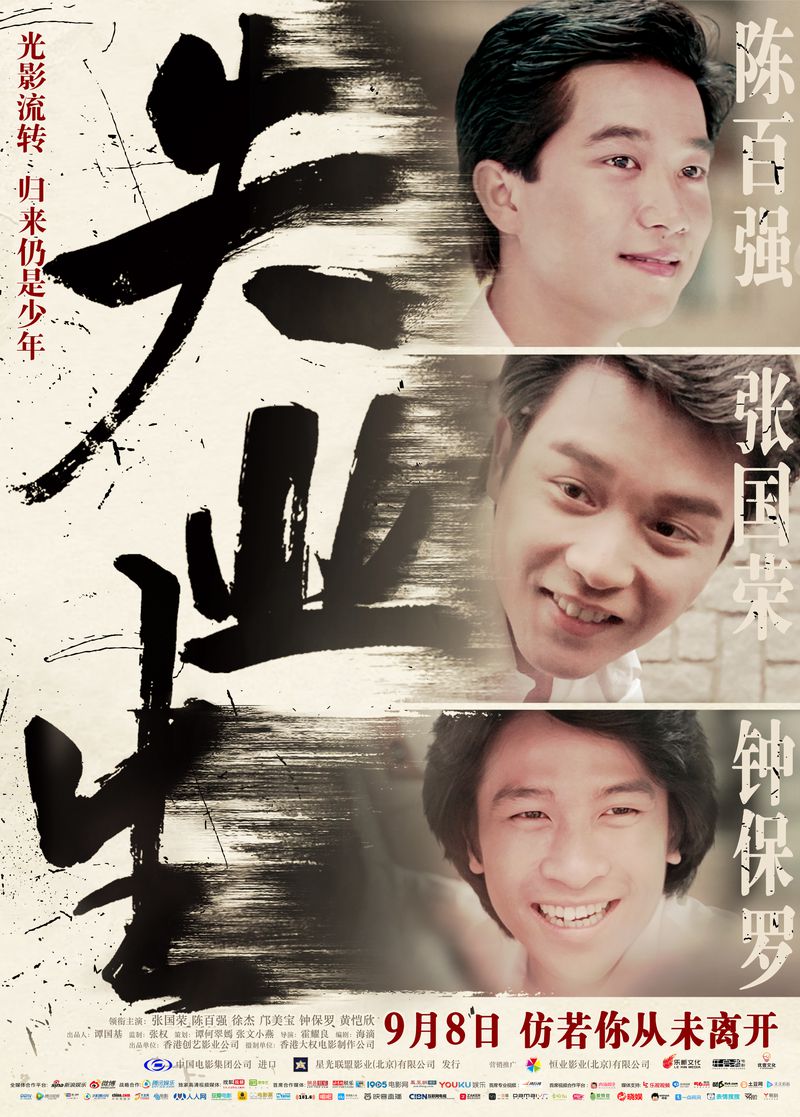 Director: Clarence Yiu-Leung
Starring: Leslie Cheung, Danny Chan Bak-Keung, Paul Chung, Mabel Kwong and Angie Chiu Nga-Chi
First released in 1981, On Trial depicts the confusion of Hong Kong youth as they fight for their dreams. Its re-release this September brought audiences back but not the stars: The three lead actors, nicknamed "the Three Musketeers" collectively, all suffered depression and eventually killed themselves.
缘份 Behind the Yellow Line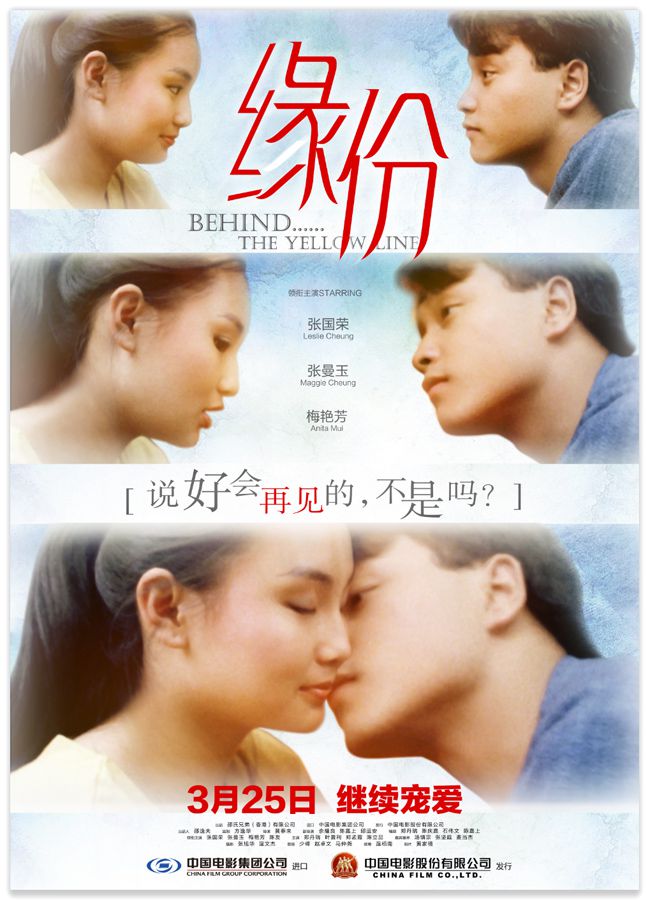 Director: Taylor Wong
Starring: Leslie Cheung, Maggie Cheung, and Anita Mui
Behind the Yellow Line tells a love story between one young man and two women who first meet on the subway. It debuted in 1984, and returned in 2016 to celebrate the 60th birthday of Leslie Cheung, or Gege (哥哥, older brother) as he is most often called.
It is said that Cheung's song "Monica" released in the same year 1984 was so popular that the name of the heroine was changed from Dion to Monica.
东邪西毒 Ashes of Time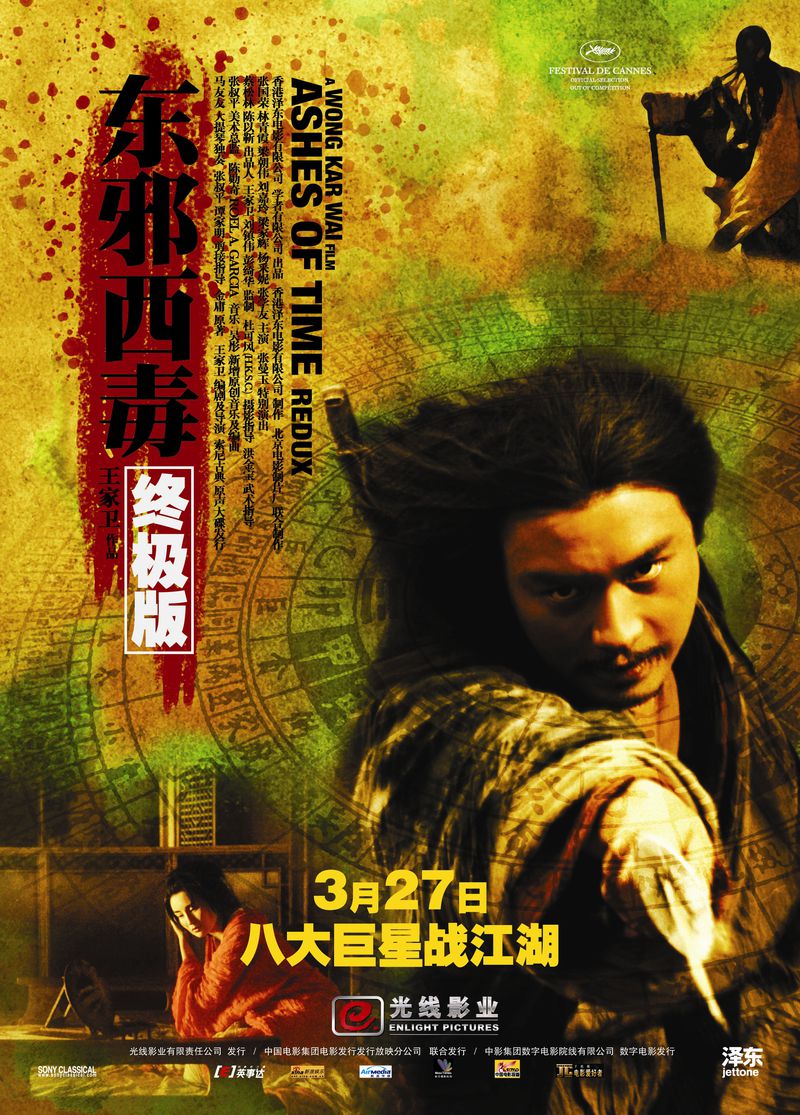 Director: Wong Kar Wai
Starring: Leslie Cheung, Tony Chiu-Wai Leung, Tony Leung Chiu-Wai, Carina Lau, Charlie Yeung, Jacky Cheung, and Maggie Cheung
Directed by filmmaking legend Wong Kar Wai, the story is a prequel to Jin Yong's renowned novel The Legend of the Condor Heroes, but focuses on the complex love stories of antagonist Ouyang Feng and several other heroes, interwoven with other elements in the jianghu (江湖, literally "rivers and lakes").
Fourteen years after its debut, its Redux version, the first of its kind in the mainland, was on in 2009 mainly to commemorate leading actor Leslie Cheung.
英雄本色 A Better Tomorrow
Director: John Woo
Starring: Ti Lung, Leslie Cheung and Chow Yun-fat
First released in 1986, A Better Tomorrow seems like a typical Hong Kong gangster movie, but only because it established the prototype, scenes and dialogue for so many later-comers in the industry.
倩女幽魂 A Chinese Ghost Story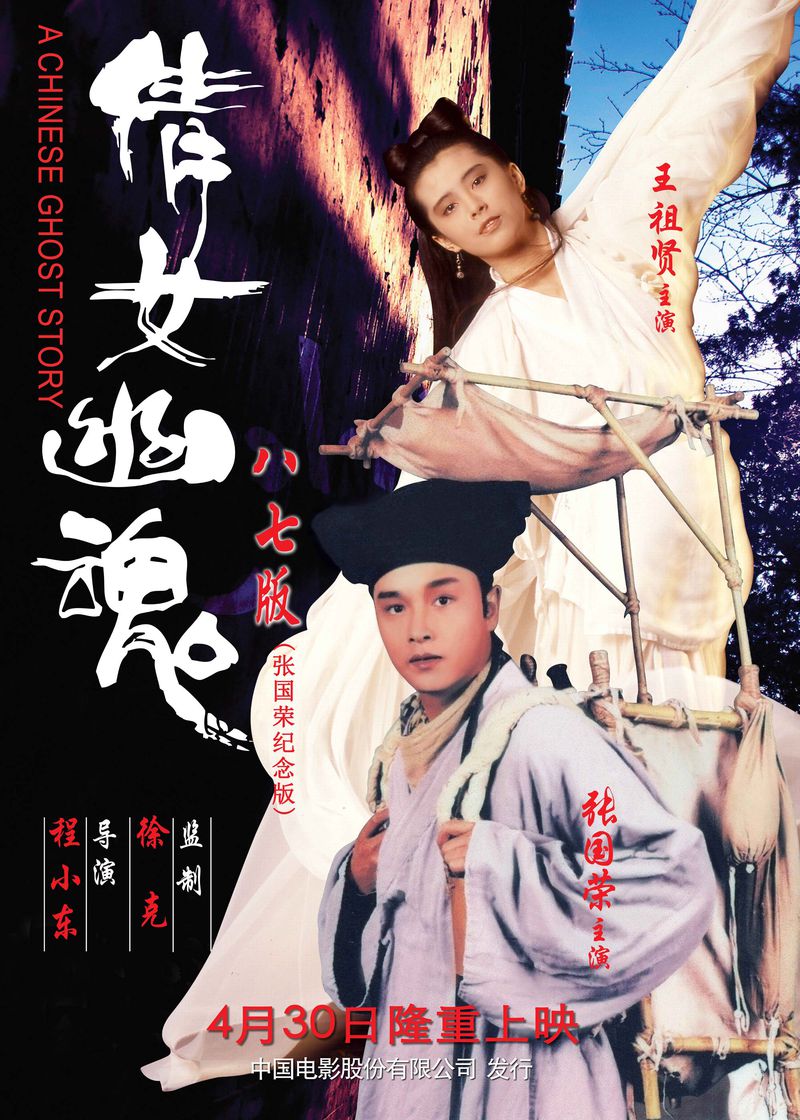 Director: Ching Siu-Tung
Starring: Leslie Cheung, Joey Wong and Wu Ma
As its English name suggests, A Chinese Ghost Story can be likened to the American Oscar-winning film Ghost. Its plot is loosely based on a short story from Strange Stories from a Chinese Studio by Qing dynasty writer Pu Songling.
First released in 1987, it was re-released in 2011 to honor the eight-year anniversary of Leslie Cheung's death.
新龙门客栈 New Dragon Gate Inn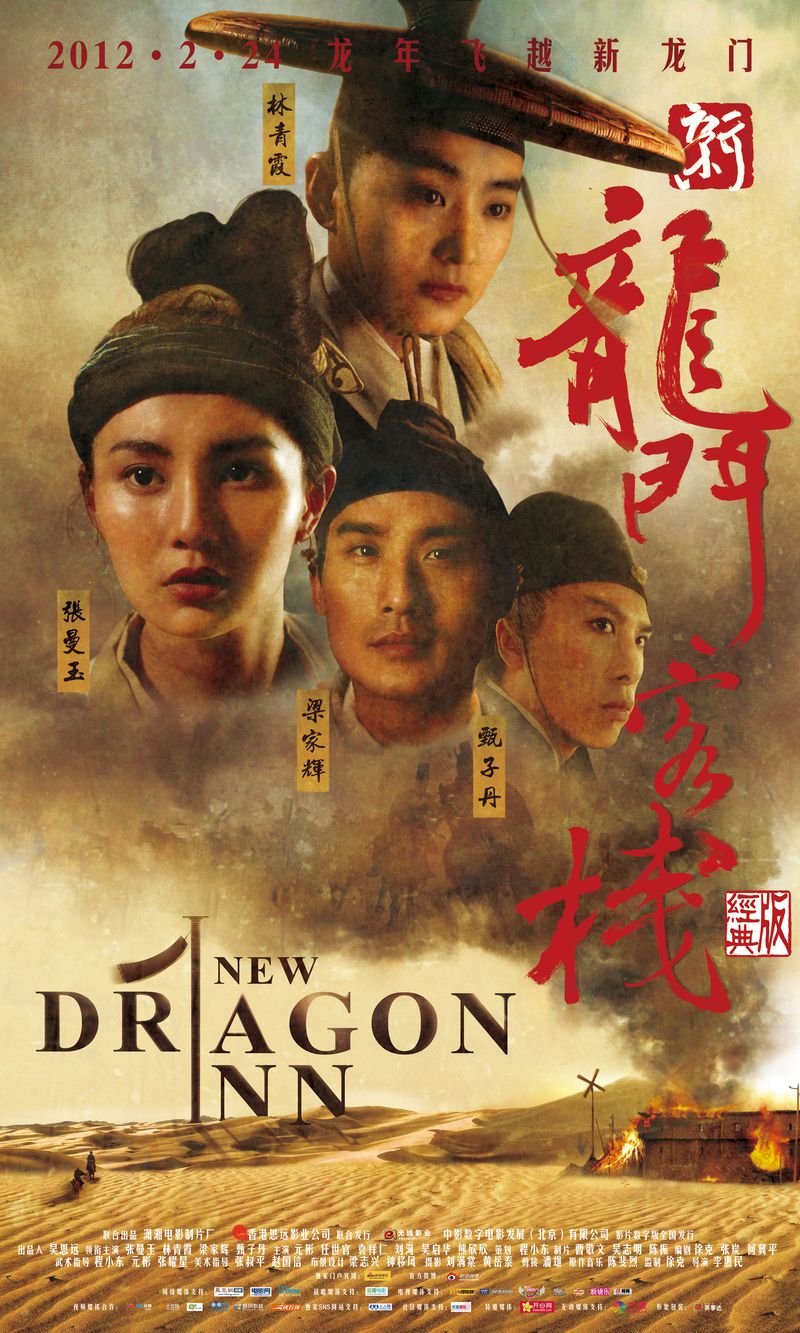 Director: Raymond Lee
Starring: Brigitte Lin, Tony Leung Ka-fai, Maggie Cheung and Donnie Yen
This wuxia action movie tells a story about battles between the righteous officials and wuxia masters and eunuch-controlled secret spy agency Dong Chang (东厂, Eastern Depot) in  the Ming dynasty.
Its Redux version was issued in 2012, 20 years after its first release.
家有喜事 All's Well, Ends Well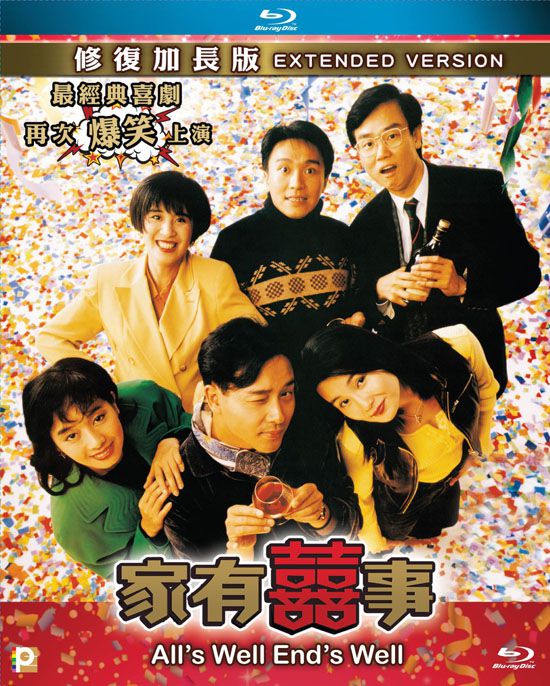 Director: Clifton Ko
Starring: Leslie Cheung, Stephen Chow, Raymond Wong, Maggie Cheung, Sandra Ng, and Teresa Mo
This wulitou (无厘头, mo lei tou in Cantonese, literally "nonsense") comedy tells the love stories of three brothers with different personalities.
It was released around New Year in 1992. Its Redux version, with an additional 10-minute fight scene featuring Leslie Cheung, was released to celebrate the New Year of 2016.
大话西游 A Chinese Odyssey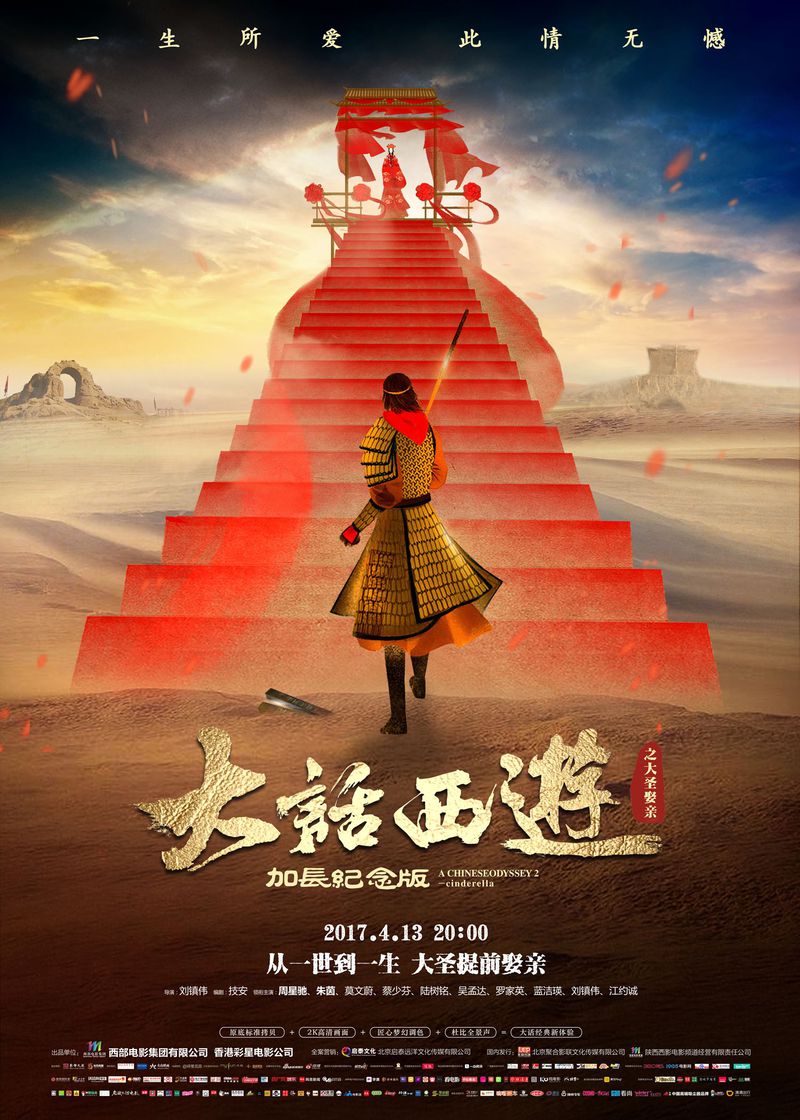 Director: Jeffrey Lau
Starring: Stephen Chow, Athena Chu, Ng Man-tat, Yammie Lam, Karen Mok, Law Kar-ying, Jeffrey Lau, Lu Shuming, Ada Choi
This fantasy-comedy film A Chinese Odyssey, consisting of two parts Pandora's Box and Cinderella, is loosely based on the Ming dynasty's Journey to the West.
First released in 1995, the film came back in 2014 as part of a film activity "The excellent movies we've missed those years" initiated by Huaxia Film Distribution Co., Ltd. The Redux version of A Chinese Odyssey Part Two: Cinderella in 2017 earned over 170 million.
甜蜜蜜 Comrades:Almost a Love Story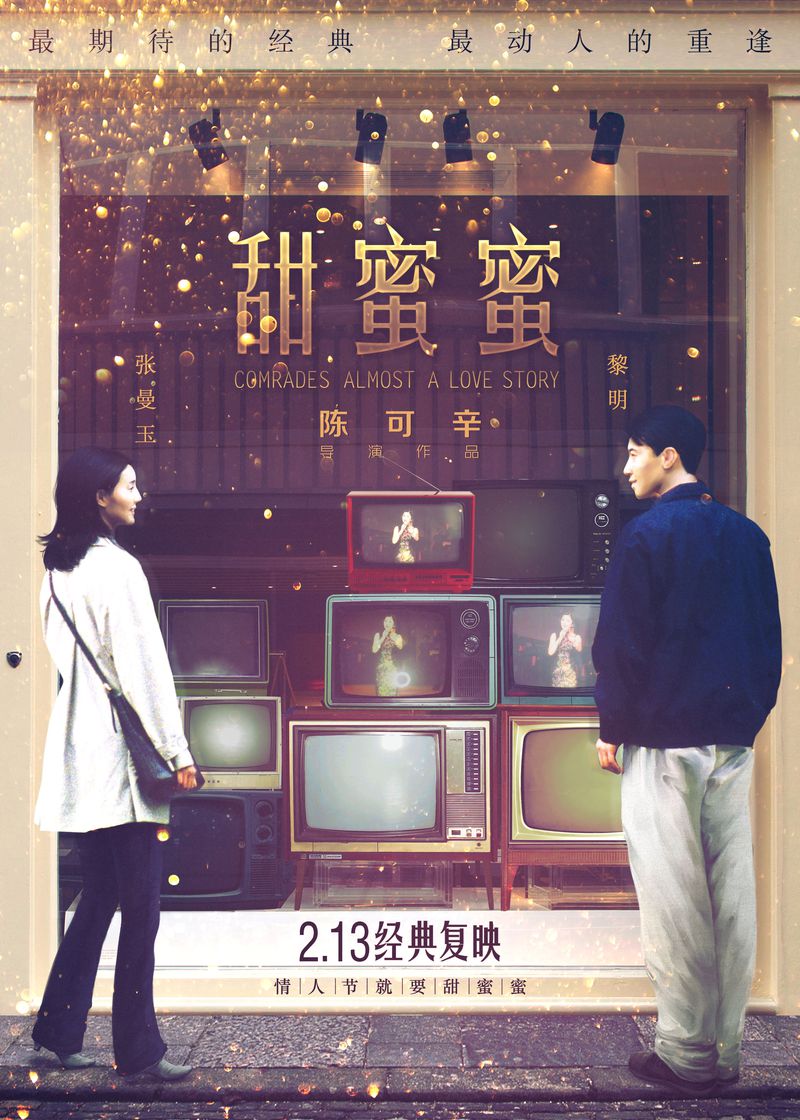 Director: Peter Chan
Starring: Maggie Cheung, Leon Lai, Eric Tsang, and Kristy Yang
This 1996 film focuses on the love story between two young mainlanders seeking their fortunes in Hong Kong. It was re-released on the eve of Valentine's Day, February 13, 2015.
Images courtesy of Douban
---