A toxic cocktail of social and political factors keep harassment discussions from gaining traction
In October, 2017, Hollywood producer Harvey Weinstein was exposed as a sexual predator—and the allegations haven't stopped since. The ripples of America's post-Weinstein reckoning with sexual assault in show business and society have since been lapping at China's shores, but so far haven't made it inland.
As Western audiences grapple with one celebrity after another being outed as a sexual predator of some kind, rumblings could be heard from Hong Kong and Taiwan. In Hong Kong, Vera Lui, the 23-year-old athlete dubbed the "Queen of Hurdles," revealed that she'd been sexually assaulted at 13 by a former coach. In speaking up, her goal was to raise awareness in the manner of the #MeToo campaign against sexual harassment and assault that has taken hold on social media overseas.
Lui's former school immediately offered its support and suspended the coach in question. In the following weeks, Louisa Mak Ming-sze, the 2015 Miss Hong Kong, also came forward with allegations, and Alfred Chan, the chairperson of Hong Kong's equal opportunities commission, penned an op-ed in the South China Morning Post pointing out deep-rooted sexual harassment throughout Hong Kong society. In November, Bey Logan, a Hong Kong-based producer and long-time associate of Harvey Weinstein, became the focal point of abuse reports in the film industry after a number of actresses came forward to allege misconduct.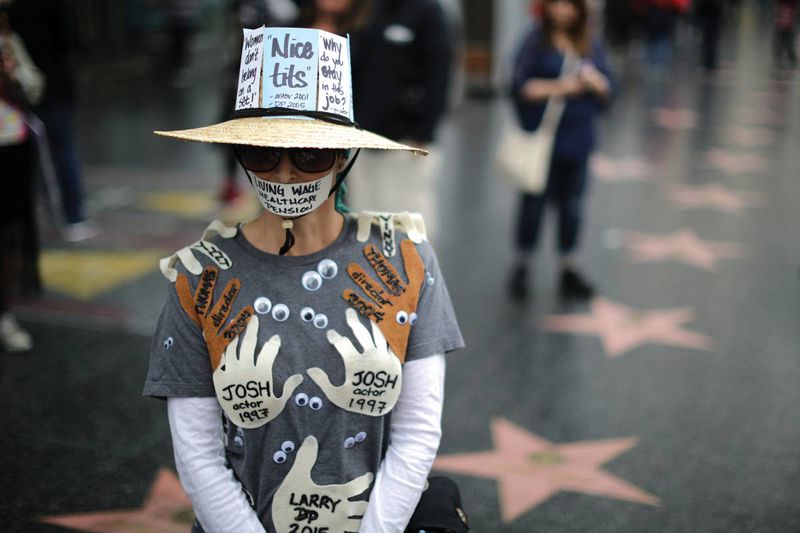 All these actions are likely just the tip of a very deep iceberg, but they represent, at the least, a degree of public recognition about the problem.
Before the Weinstein incident in the US, Taiwan had grappled with its own social-media sensation over sexual assault in the tragic story of 26-year-old author Lin Yi-han—a case that pushed Vera Lui to break her silence.
In April 2017, Lin committed suicide, shortly after her novel, recounting a tale of a 13-year-old girl who was raped by a middle-aged man, was published. Her distraught parents later confirmed that much of the novel's plot was based on true events.
Lin Yi-han became the island's top-searched name of 2017, according to the Taiwan Times. Social media users zeroed in on a cram-school teacher who had tutored Lin; local authorities have opened a case to investigate the matter.
So far, there have been individual incidents that have drawn attention in mainland media and online, but in each case, as with Lin, the discussion focuses on the individual rather than the larger issue. As Leta Hong Fincher, author of Leftover Women and the forthcoming Betraying Big Brother: The Rise of China's Feminist Resistance, points out, "There certainly are women who are going online on Weibo and WeChat and writing about being sexually harassed or raped, and some of these cases have gone viral. But are we going to have some kind of movement like the #MeToo campaign in China?"
"I don't think that would be possible," she says. "Once it gets to a certain point, it's going to stop." Fincher points to China's media controls, which are supposed to ensure social stability: "There is very little transparency in the media, so they are prevented from doing investigations into explosive cases that would be anything like the New York Times or New Yorker investigations into Harvey Weinstein."
In late December, former doctoral student Luo Qianqian revealed her history of assault under the hashtag "wo ye shi" (me too), but despite media attention, the hashtag failed to trend. Earlier that month, the SCMP collected a series of eyewitness reports, recounting incidents of harassment and assault from both anonymous and on-the-record sources. The paper cited 28-year-old Xu Yalu, who, was groped on three occasions by an elderly man on public transport, but was told by Shanghai police there was nothing they could do about it because of the old man's health. Xu posted her account online, and amid a stream of misogynistic comments, received a further 100 accounts of other women who'd been groped by the same individual across two decades.
The SCMP also cited Huang Xueqin, a former journalist, who began surveying female peers amid the #MeToo campaign, and found that 80 percent of 250 polled had been sexually harassed. Most put up with the treatment, while 3.3 percent resigned; one percent went to the police.
The #MeToo campaign in the US has been greatly fueled by celebrity accounts, but there has been little to no commentary from Chinese stars. Arguably the highest-profile scandal has involved A-list actress Zhang Ziyi, who was accused by overseas Chinese media in 2013 of sleeping with senior leaders for cash; Zhang sued for libel, and won, but it was her reputation that suffered.
"She wasn't coming out about sexual harassment. People were spreading rumors about her online, and she hadn't even done anything," Fincher explains. "But think of that kind of atmosphere…sexual rumor-mongering is a very common form of attack in this kind of misogynistic online environment. Is it really any wonder that so few women in China are willing to go public? Why would they want to do that to themselves?"
Outside the celebrity bubble, however, there are reasons to believe that increasing numbers of women—at least, among urban professionals—are growing more aware of the problem. When media professionals Zhang Yajun and Zhang Jingjing polled WeChat followers for an episode of their female-focused podcast (我们Women, "UsWomen"), they received replies from a number of victims.
Jingjing recounts one case of a woman working at a tech company who looked up to her boss, until they went away on business together. "Their relationship had always been professional and amicable, until one trip, when they were working late nights, and he summoned her to his room," she tells TWOC. "He was sitting on the bed and said, 'Come and join me.' She was shocked; if you're working with someone that you really respect, who you've worked with for a long time, it's really difficult."
Yajun offers a similar story of a former colleague who left her job because she couldn't handle the pressure of maintaining a "good relationship" with her boss; another received lewd messages from her boss. "She kept the screenshot but basically has to go to work every day and face [him]. But in her team, there are also guys who suffer bullying, so she doesn't see it as all that different. That's the atmosphere at that organization.
"The situation today, I think, is due in part to a lack of sex education. I think a lot of people never received any lessons on what sexual harassment is," Yajun says. "My parents never taught me, my teachers never taught me.
"In the US for a long time, people have blamed women. In China it's been like this as well. Sometimes when I have these discussions, people will say, 'The woman was wearing something too sexy.'"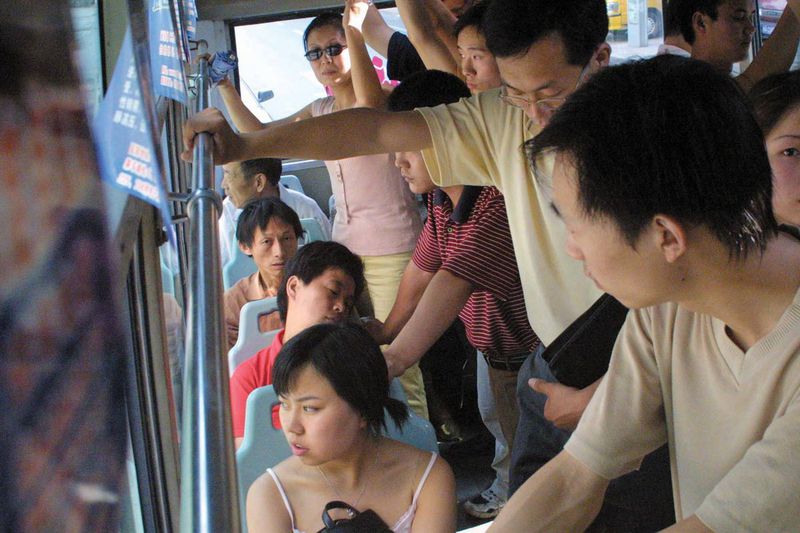 Jingjing points out that sexism has been embedded in society for thousands of years. She cites a tale from Stories of Famous Women, an anthology of female exemplars from the first century BC, in which a woman cut off her hand after a man touched it. "The purity of a woman's body was so sacred. This objectified women and their bodies—if anything happened it was your fault, and it put shame on you and your family."
These extreme views have decreased with time, but objectification has taken new forms. To illustrate the pervasiveness of the "mistress" in popular culture, Yajun cited an episode of popular drama Dwelling Narrowness, in which a character visits an alumni reunion with his wife, while his former classmates arrive with mistresses. "The other guys said, 'How can we celebrate if you brought your wife and she is staring at us?' This all goes back to the idea of women as property."
Essentially, women in China—whether famous or ordinary citizens—not only face obstacles specifically related to society, such as unresponsive police and courts, but the same power dynamics that kept the Weinstein affair secret for so long.
"So many of these Hollywood actors never spoke about Harvey Weinstein's sexually predatory behavior," Fincher points out. "He had been harassing and assaulting women for decades and a lot of people knew about it, but it wasn't public information. All those dynamics apply in China. Anybody who is sexually harassed or assaulted, they have a lot to lose by going public or filing a complaint."
---
#MeWhere? is a story from our issue, "Fast Forward." To read the entire issue, become a subscriber and receive the full magazine. Alternatively, you can purchase the digital version from the App Store.
---