After last week's KFC blind date goes wrong, we weigh in on the pros and cons of date locations
It's the typical rom-com plot: Boy is set up for blind date with girl, meets her at KFC, girl deletes boy on WeChat. Boy wonders what he did wrong.
Hoping to curry favor with sympathetic fellow romantics, the male programmer who experienced the above situation explained earlier this month that he was simply being "thrifty" in his choice of location. (Among the choicest parts of the pair's leaked WeChat argument: When the programmer admits he hadn't washed his hair in two days; then accepts her contemptuous 100 kuai refund). Online, opinions were divided, however, as to whether his female date was "materialistic" or that he was "too socially awkward."
So how does one choose the perfect first date, and what does the choice say about the suitor? We have sifted through the expert opinions:
Location: Fast food restaurant
What it means: You like to economize—or have strong instincts of self-preservation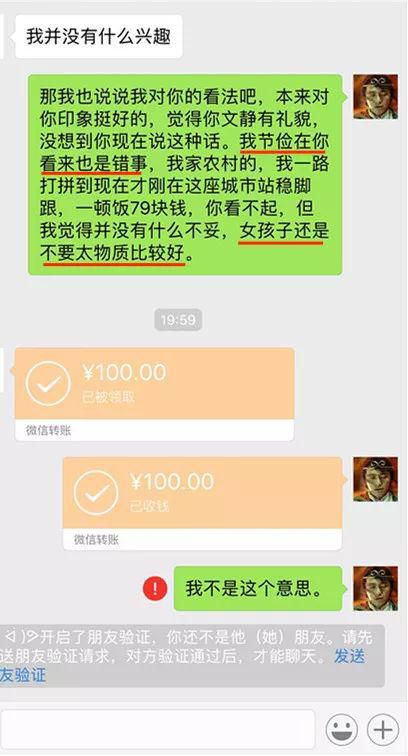 Believe it or not, a minority of netizens are on the thrifty KFC man's side, saying, "The woman who will not even eat KFC with you is not worth keeping" (alternatively, good partners ought to be compatible in their material standards).
What if the genders are reversed? In one Tianya thread from 2014, users advised a woman that the public nature of a fast-food restaurant made it safer for females meeting a stranger for the first time. "The location has to be at least 'half-open,' not even a private room in a restaurant will do," one user stated.
Location: Fancy restaurant

What it means: You seek a love that is not intimidated by wealth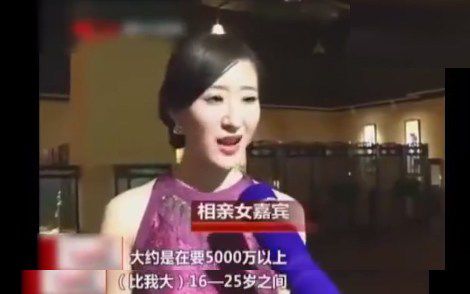 Matchmaking website Zhenai.com advises users to neither practice "poverty romance"—by taking one's date to eat skewers by the roadside—nor to choose an "overly high-end" location for a blind date. The reason for this is because the latter could create an overly formal atmosphere and strained conversation.
"High-end matchmaking," however, is an actual subculture within dating culture, with web platforms and social activities that try to match highly educated, high-earning individuals to others of their apparent level (or so they believe). Videos from high-end matchmaking events show emcees, participants in dress shirts and gowns, and corporate sponsors like any other trade show.
Location: The park
What it means: You are unconcerned with the loss of personal information
As many participants have told TWOC, "matchmaking corners" at parks across the country are really the last resort for parents who feel their children are too busy or otherwise incapable of meeting people (or perhaps get rejected for bringing them to KFC?). Parents don't allow pictures of their signs—and no wonder, when they contain information like their children's name, sex, birth date, phone number, hukou information, education and work history, zodiac sign, salary, and the number and location of properties they own.
Location: Parent's home
What it means: Your relationship will be the locus of power plays, like an imperial court drama 
In that earlier scenario, Tianya users told a woman that families often require their children's blind dates to come to their home. This is to indicate, early on, that they want to call the shots in the relationship. Should the woman actually agree to this arrangement, she should bring her own parents along to balance the power dynamics—with the trade-off of losing control over the relationship forever, or simply instigating a massively tense stand-off on the first date. Start as you mean to go on!
Location: The sales office of the city's newest themed-property development

What it means: You are susceptible to marketing ploys
Last August, a number of clickbait articles circulated around WeChat, proposing that the sales office of urban housing developments was actually the best places to meet one's life partner for the first time. Developers' sales offices are bright and airy, and a number have attractive themes like "European villa" or "Chinese garden." Plus, one can talk about the floor plans and interior design, which are more interesting than regular small talk, as well as important discussions for the future.
Amazingly, though, this wisdom turned out to be an advertorial by Tencent to promote some unsold Beijing construction projects. That said, housing developments are a popular choice for wedding photography, and one might as well have that awkward conversation about property ownership somewhere…
So where are couples supposed to go for a blind date? According to Baidu Experience, the best options are amusement park, regular park, group outing with friends, cafe, or a buffet or hot pot restaurant (so you can pretend to be busy cooking if the conversation takes an awkward turn).
---